THE ORIGINAL, MOST FAMOUS, LONGEST RUNNING
"MASQUERADE PARTY" IN SAN FRANCISCO!!!
2010, 2011, 2012, 2013, 2014, 2015, 2016
See Pictures from past San Francisco MASQUERADE BALL events, Click Here

Complimentary Venetian Masks Provided


Pick from over a hundred different styles of Venetian masks
Complimentary Photos of You in Venice


Come take your photo w/ your date or friends
in front of our 10'x8' Venice canal backdrop that looks like you were in Venice!
Explore the historical San Francisco Mint built in 1874!

Where a 1/3 of our nation's gold was once stored in its underground vaults!
Two Floors of Music & Mischief!!!


Opera & Jazz Room
featuring Opera Singer CLAIRE GENDLER
& Jazz Band VINTAGE ORCHESTRA
Dance Music Room
featuring DJ DONOVAN
with John Andrew & Kommander
Mask Room
Select your complimentary Venetian mask from over a hundred different types of masks.
Venice Courtyard
Take your complimentary Venice Backdrop photo in our Huge Outdoor Atrium Courtyard
Underground Vaults
Explore the historical 1874 Vaults where 1/3 of the country's gold was once stored!
featuring Live Solo Violinist!
Venetian Bar & Lounge
Sip a nice glass of wine while enjoying a stunning view of the Grand Canal of Venice!
Artists' Quarters
featuring Live Paint Artist
---
COCKTAIL ATTIRE REQUIRED
This is an elegant affair...

LADIES
Cocktail Dresses Required
(Elegant Gowns encouraged)
GENTLEMEN
Dress Shirts & Slacks Required
(Suits or Tuxedos encouraged)
Absolutely No Jeans
No t-shirts or tennis shoes
No Exceptions
---
HALLOWEEN IN JUNE?
One of San Francisco's most famous annual traditions is Donovan's debaucherous Venetian masked event, in the spirit of Stanley Kubrick's "EYES WIDE SHUT" film w/ Tom Cruise & Nicole Kidman (PG-13 for this event, of course). Many playfully call it an elegant Halloween party in June. Due to the tremendous success of the past 7 years of amazing events, the famous "MASQUERADE BALL: A Sexy Venetian Carnival Affair" returns this year better than ever at its new elegant home: a 136-year-old historic San Francisco landmark that survived the 1906 earthquake: The San Francisco Mint Building (Built in 1874)
_____________________________________________
WHAT HAPPENS BEHIND THE MASK
STAYS BEHIND THE MASK...
_____________________________________________
This is a Venetian "mask" party, in the spirit of Carnival of Venice which commences in Italy every February. Back in 1292, the original purpose of the Carnival of Venice was to serve as an excuse for people of different social classes to mingle and indulge in behaviors that might be otherwise deemed questionable, if not downright salacious. The custom of wearing masks developed to protect the identity of the Carnival participants and empowering them anonymous freedom to partake in their most intimate of fantasies and desires.
The point of THE MASQUERADE BALL is to provide a sexy evening of 'mystique' & 'playfulness' for you and your friends to experience the freedom of anonymity behind the mask, leaving your inhibitions behind, and setting your wildest fantasies free. So get in the playful, adventurous Venetian spirit and prepare for what is sure to be one of the most unforgettable & most tantalizing experiences of your lives...

---
What better place to host an elegant Masquerade Ball
than at an old, historical building in San Francisco from the 1800's?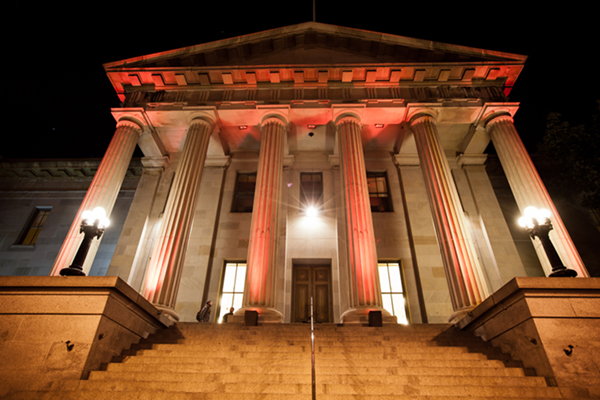 SAN FRANCISCO MINT BUILDING
(Built in 1874)
88 5th St, San Francisco, CA 94103
- Easy Parking in Enormous Westfield San Francisco Centre Parking Garage
(directly across the street from venue next to Westfield San Francisco Centre)
- Venue is walking distance to BART Stations
- Venue is walking distance to some of the most prestigious & reputable hotels in San Francisco such as:
Hotel Zetta, Hotel Zelos, The Four Seasons, St. Regis Hotel, The Palace Hotel, The W Hotel,
The Intercontinental Hotel, Marriott Marquis, etc.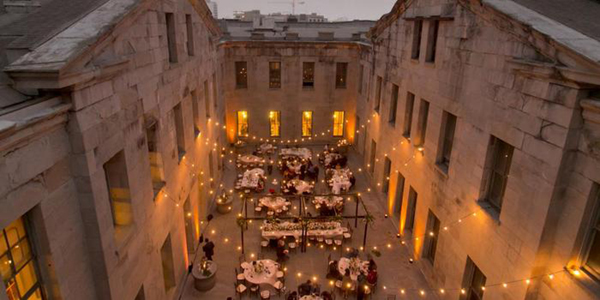 The Mint ~ Outdoor Courtyard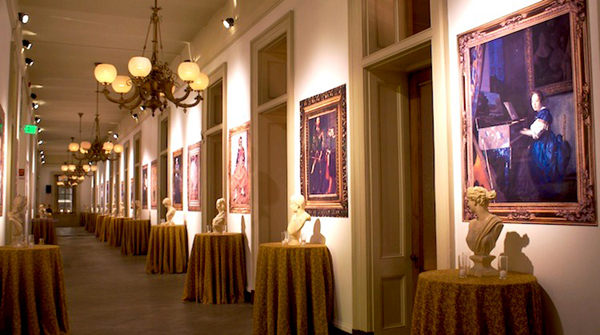 The Mint ~ Main Floor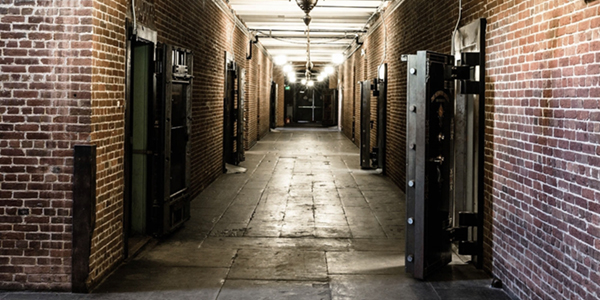 The Mint ~ Underground Vaults

The Mint ~ 1906 Earthquake

The San Francisco Mint is a branch of the United States Mint, opened in 1854 to serve the gold mines of the California Gold Rush. It quickly outgrew its first building and moved into its current location in 1874. Within the first year of its operation, The San Francisco Mint turned $4 million in gold bullion into coins. The United States Old Mint, is one of the few buildings that survived the great 1906 San Francisco earthquake. At that time, The Old Mint held $300 million, fully a third of the United States' gold reserves. The mint resumed operation soon thereafter, continuing until 1937. In 1961, the Old Mint was officially designated a National Historic Landmark.
---
This is a 21+ Event

_____________________________________________

LIMITED TICKETS
Tickets are extremely limited.
Our Masquerade Ball sells out every year in advance.
It is strongly recommended you purchase your tickets online very early to secure your spot.
Saturday, June 24, 2017
9:00pm - 2:00am PDT
Powered By Lightning (A Donovan Company)