TICKETS WILL BE AVAILABLE AT THE DOOR..via Venmo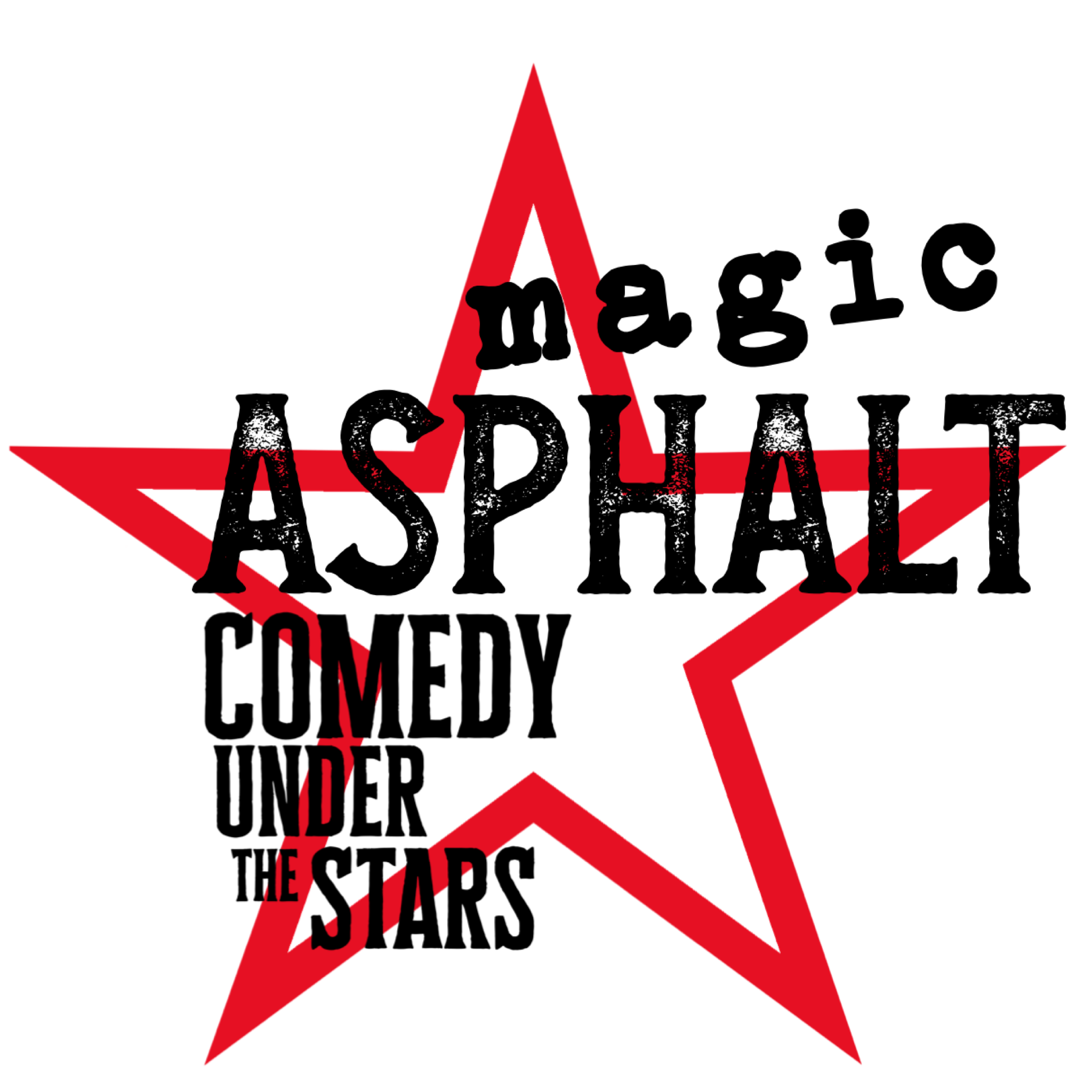 DRIVE IN
Stand-up Comedy
LIVE
at The Magic Castle. . . in Hollywood!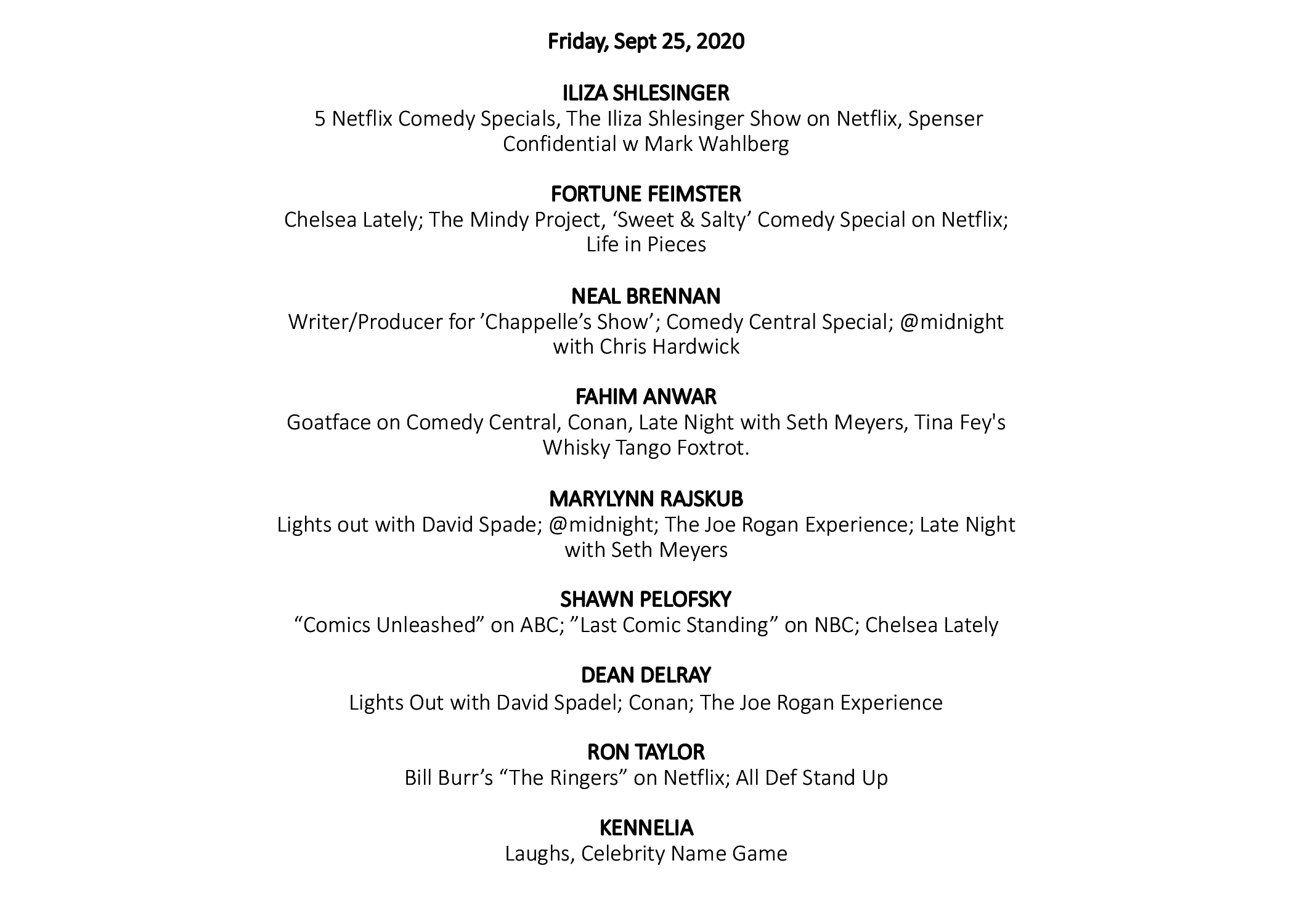 *line-up subject to change without notice.



Your support keeps
stand-up comedy
and
The Magic Castle
alive.
---
Read and review all terms and conditions.
Tickets are non-refundable.

COVID COMPLIANT
For the safety of guests, staff and talent and in accordance with CDC, state, and city guidelines the event will follow strict Covid protocols. All drive-in and venue staff will be wearing PPE. Remember your mask, gloves, sanitizer!

· Guests must remain inside their vehicles and adhere to drive-in movie theater rules per the city/state "order".
· To watch the entertainment per guidelines you must be seated inside your vehicle. Sitting on top of or in front of a vehicle is prohibited.
· Tailgating is prohibited.
· Masks are mandatory and must be worn when engaging with event and venue staff or if outside of vehicle for any purpose.
· If outside of your vehicle you must adhere to the social distancing rule of staying 6ft apart from others.
· Restrooms are for emergency only. Limited stalls are available. Bathrooms are not ADA compliant.
· Please observe all social distance guidelines and respect any and all direction from event/venue staff.
· Guests are highly recommended to bring gloves and sanitizer.
· If you have been exposed to Covid-19 or if you are exhibiting Covid symptoms such as fever or coughing, please stay home!
· Guests who do not act in accordance with event guidelines will be escorted off the property and will not be refunded.



EVENT RULES
· Guests must be 21 years of age & older
· Tickets are non transferrable and non-refundable. Ticket name must match ID. No Exceptions, All Others will be denied entry...
· Tickets can be purchased online, there will be no box office onsite. Please head to the ticketing page to purchase tickets.
· Parking is limited. This is a pop-up "Drive-in" style show. Be prepared to park event as the staff guides you.
· Entrance will close for admittance at 8:00p. No refunds.
· No more than 5 persons per vehicle. (no overcrowding in cars...if you only have 4 seatbelts then only 4 people can be in the car and etc)
· Only attendees within vehicles are allowed to attend this event.
· No RVs, buses, or campers. No full sized Hummers. No motorcycles, scooters, mopeds. (No more than 5 people per vehicle)
· Any and all larger sized vehicles will be directed to park in a location that does not obstruct the view of other cars.
· Any and all larger sized vehicles determined by our staff will be parked in the back or in an area that will not obstruct the view of others..
· Large or tall SUVs or vehicles will be parked in the back row.
· No sitting or viewing the show outside of your vehicle. No sitting in the back of a pick up truck nor on top of your vehicle.
· All attendees must stay seated in the vehicle seats.
· No outside food or beverage. Support the venue and place your order in advance!
· The show will go on rain or shine! No refunds.
· No re-entry.
· No pets are allowed.
· No professional cameras, drones, or video or audio recording equipment.
· NO HONKING! At this venue honking is considered heckling.
· Attendees can flash their lights, use the hand clappers/noise-makers that we offeror purchase and/or they can laugh or jeer out their open car window.
· Food and drink are available for purchase online as an add-on item. Items will be delivered to you via window-car side. Get your order in now!
· Venue will supervise all concessions & delivery.
· No weapons, guns, fireworks, knives, pepper spray, or laser pointers.
· Staff will be on site to enforce social distancing standards. Non-compliance will subject ticket holders to be escorted off the property and will not be refunded.
· Audio will be streamed via FM transmitter. Please make sure to arrive with a working FM radio in your vehicle or it will be difficult to listen to the show.
· If you prefer to watch the show with vehicle windows down then you are strongly encouraged to wear a mask.
· Arrive early to get settled and be a part of the fun! Lot will NOT be open before 7:00pm.
· Drivers caught concealing other persons in their vehicle, weapons, alcohol, drugs, or outside food and beverage will be turned way or asked to leave without a refund.
· All vehicles are subject to search.
· No drugs, or illegal substances will be permitted at the event or inside your vehicle. Police & security will be on-site. Your vehicles may be searched upon entry.
· Smoking or vaping is prohibited outside of vehicles.
· If you want to partake in smoking or vaping you must be in your vehicle and your vehicle must be sealed - doors closed and all windows and sunroofs sealed.
· Convertibles - If your top is down then you are required to wear masks at all times unless you have your windows rolled up.
· Convertibles - If your windows are rolled up and your top is down we request that all within the vehicle wear a mask.
· Convertibles - You are required to sit in the seat inside the vehicle. You may not sit on or around the vehicle.


Friday, September 25, 2020
7:00pm - 10:00pm PDT
Tammy Jo Dearen Presents
About
We produce live stand up comedy.