Fall 202 is a continuation of the multi-themed social series brought to you by Green Curtain Events. As the temperatures start to drop, Chicago will only heat up with plenty of seasonal fun and safe activities at some of the city's best locations
Attention, Wing Lovers!: WingOut Chicago and Vizzy Hard Seltzer are proud to present the inaugural Wing Series! The Wing Series is taking over "Wing Wednesdays" this fall with ALL YOU CAN EAT WINGS from some of the city's top wing joints. Fried, Smoked, Grilled, Hot, Mild, Sweet and Spicy....The Wing Series has got you covered.
**Please note that Wing Series is still hosting ticket holders at newly participating locations despite recent city of Chicago restrictions on indoor dining. Each location is capable of accommodating outdoor dining experiences (as well) with cozy seating, industrial heating, and weather-proof covering. Your tickets are secure.
Time - 6:00 to 8:30pm
Dates - Most Wednesdays, starting 10/14 through 11/18
10/14 - Broken Barrel Bar
10/21 - OG's
10/28 - Woodie's Flat
11/4 - Break
11/11 - Broken Barrel Bar 2.0
11/18 - Whiskey Business
Tickets Include:
-All You Can Eat Wings (Multiple Flavors)
-Guaranteed Seating
-1 Vizzy Hard Seltzer Per Guest
-A Night Out with Friends
-Rating Card to Rate Your Wings
-Drink Specials
-Participating Venues Can Accommodate both Indoor AND Outdoor dining for Ticket Holders
**We would like to extend special
acknowledgment to both Joe's on Weed and Flagship for being original participants and wing-selected locations. We look forward to featuring them once again when current restrictions in Chicago are "lifted".
Vote for your favorites on Instagram: Pictures of each participants will be posted on the WingOut Chicago Instagram page. The images that receive the most likes will win the popular vote! Get out, Share, Like and Vote!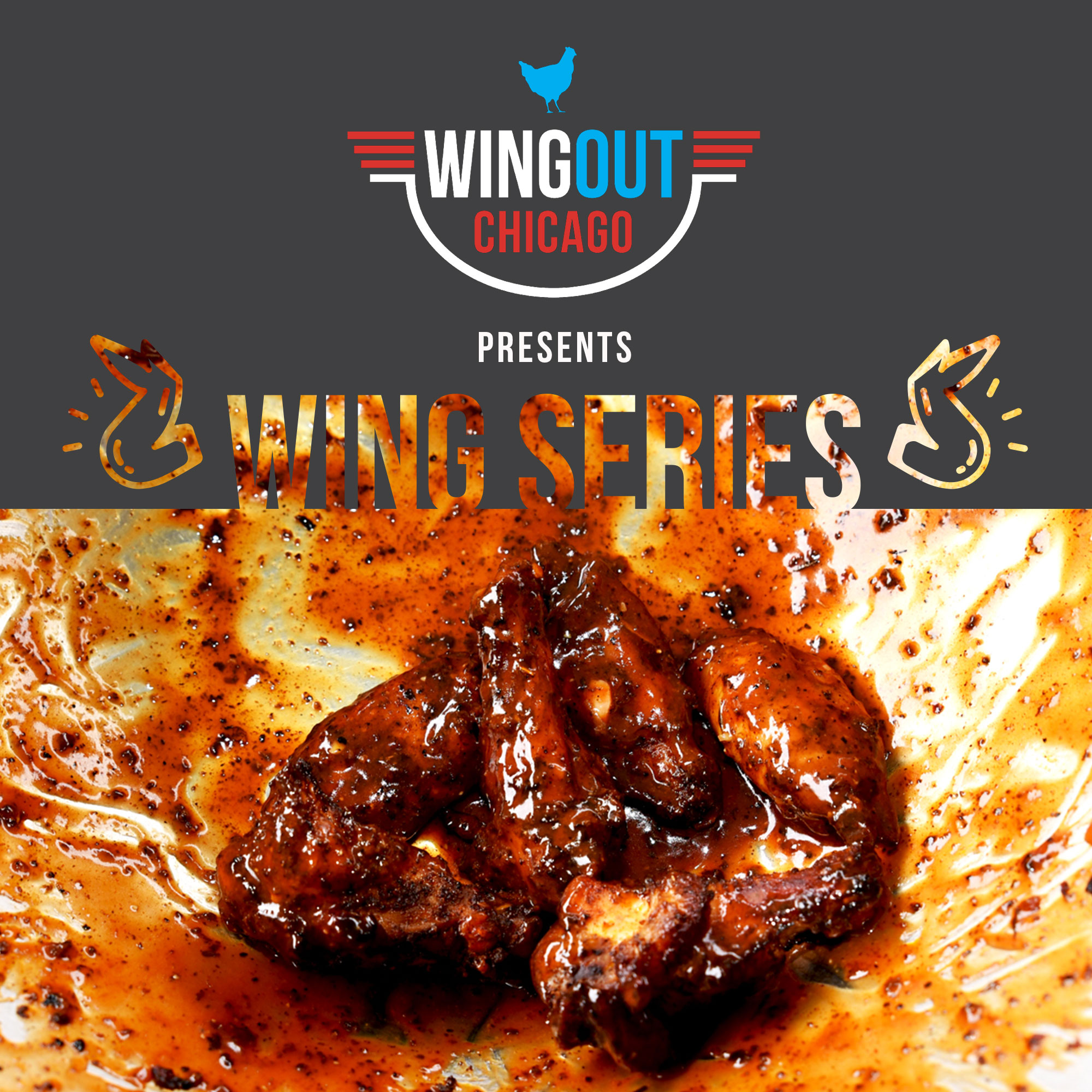 Leading a Group or Desiring Special Service? Enjoy this location, or other similar happenings? Want to schedule your own friends & family gathering?
You should contact us. We can help: Concierge@GreenCurtainEvents.com // 312.579.3636
***Our locations are collectively committed to you and work diligently to ensure your time with them is safe, relaxing and fun. In order to continue to provide the same level of amazing hospitable service, pristine cleanliness and security during these times, there will be 20% gratuity added to all packages – which will be handled with your server day-of. Thank you for your understanding and we appreciate you sharing your time with us, plus taking care of those serving during these times.
ALL SALES ARE FINAL. NO TICKET REFUNDS. This is a private event. Guests must have a ticket to enter. Valid ID required. Must be 21 years of age. Venue reserves the right to refuse service for any patron at venue discretion. Please drink responsibly; consumption will be monitored by venue staff. Packages are compliant with state of Illinois regulations. Venue is not responsible for any lost or stolen items.

Due to current occupancy regulations, we strongly suggest for ticketed commitments (or reservations) during these unique times. Events are subject to strict arrival, socializing rules, and closing times. Buying tickets and gathering are at patrons' own risk.



LET'S KEEP IT SAFE...
Your health & safety is our priority here at Green Curtain Events. We are monitoring the impacts of the COVID-19 (Coronavirus) pandemic very closely based on the rules and recommendations set forth by the CDC, WHO, and local municipalities in which we operate.


Green Curtain Events will remain in compliance and follow the City of Chicago guidelines and checklists for Meetings and Social Events (At all times).
All Venues we are partnered with will follow the City of Chicago guidelines and checklists for Restaurants and Bars (At all times).
We ask our Patrons to do their part and follow CDC and local government guidelines for Social Gatherings.
Fall 202
About
Presented By: VIZZY HARD SELTZER with ANTIOXIDANT VITAMIN C. As temperatures start to cool off, Green Curtain's event offerings are just starting to heat up with our "Fall 202" project. Enjoy a collection of autumnal tastes & activities, sports watch packages, and so much more as we enjoy staying social with an "Indian Summer" state of mind.