Spend the day at Folded Hills, a beautiful 600-acre working ranch and vineyard,
learning how to make simple living bread.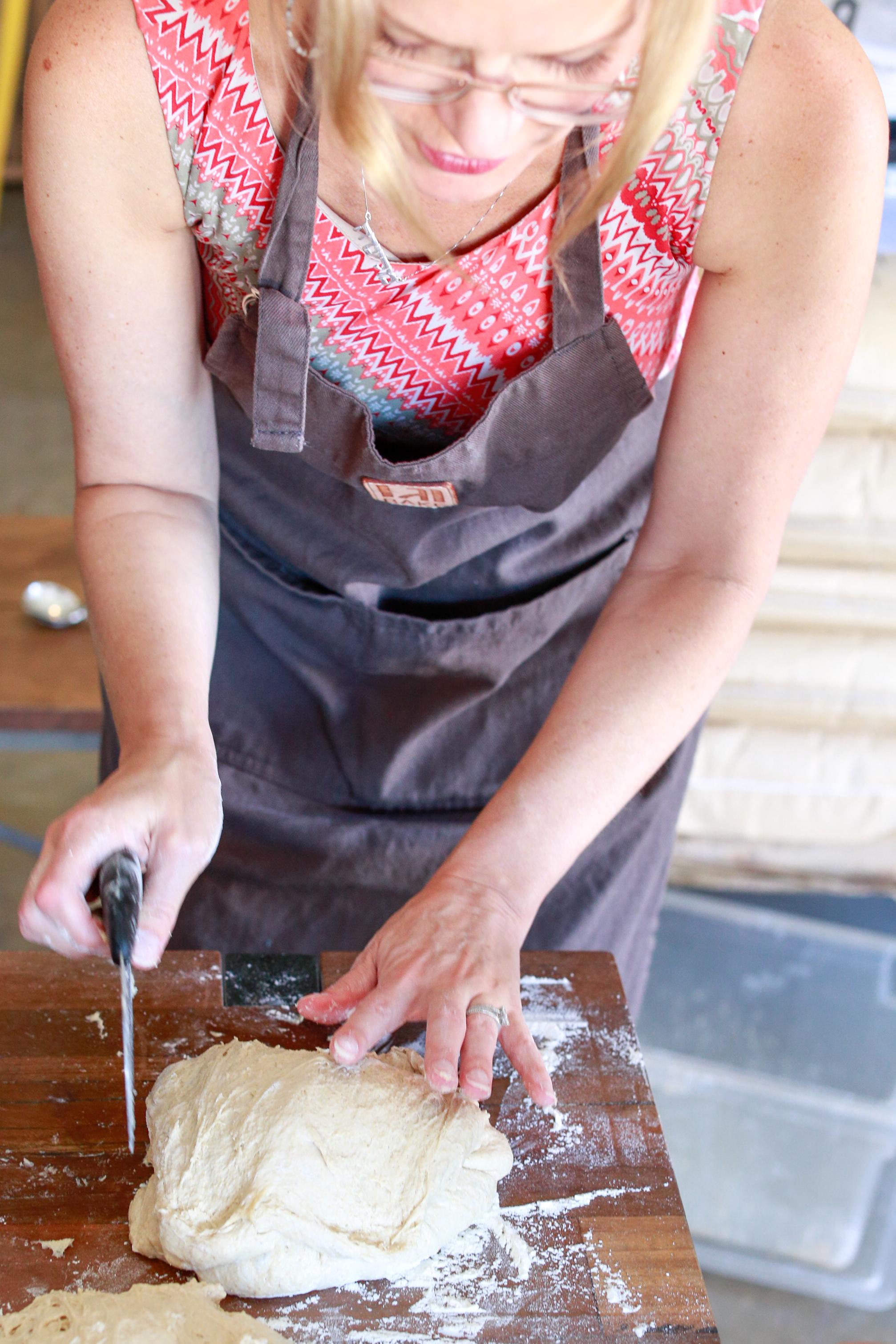 Using rare organic heritage grains and pre-industrial techniques, Leyla Williams, co-owner of Good Seed Coffee Roasters and on-site Rewards of Life Organic Bake Shop in Solvang, will be our guest instructor for a full day in which each participant will experience making their own loaves from scratch. This in depth dive into healthier bread making will pair wonderfully with our vegan, additive free and biodynamically grown wines.
Ticket Includes:
Heritage grains and ingredients for making two loaves

Mature sourdough starter from Israel that you can feed and use for the rest of your life

Unique sourdough bread tasting such as Yemenite Kubana with smoked butter, Miso & Nori Seaweed, Espresso & Ganache

Folded Hills tasting flight
(Does not include kit tools or baking. Come equipped to use knowledge gained.)
Please come with your KIT items, list will be provided closer to event date. Your newly created loaves can be baked at home in your Dutch oven - or you can arrange to have Leyla bake in her stone bread oven for next day pick up!
Contact Riley at Riley@foldedhills.com for questions.

Leyla is donating 100% of the profits to taking her close friend with terminal cancer on a bucket list trip to Israel with their daughters in March.
If you would like to donate beyond ticket purchase, please use this Go Fund Me link: https://www.gofundme.com/f/eden-in-israel?utm_source=customer&utm_medium=email&utm_campaign=p_cp+share-sheet
Sunday, February 23, 2020
11:00am - 4:00pm PST
Folded Hills
About
Folded Hills Winery, Ranch and Farmstead is a come as you are kind of place. A place where we have serious standards when it comes to our wine, while never taking ourselves too seriously. Whether you join us in Montecito or at our Santa Ynez Homestead, we are thrilled to share ranch life with you. Experience our wines, and make memories that will last a lifetime. Come feel the magic that is Folded Hills.