Saturday 10.03 = LAST 10X TABLES LEFT.
Only Add-On Guest Passes Avail for Existing Table Reservations
Only Add-On Guest Passes Avail for Existing Table Reservations
---
presents
WHITNEY CUMMINGS + TAYLOR TOMLINSON
LIVE & SOCIALLY DISTANCED
Date:
SATURDAY OCTOBER 3RD, 2020
EARLY SHOW: 5:30PM DOORS | 6:30PM SHOW
LATE SHOW: 8:00PM DOORS | 9:00PM SHOW
Venue: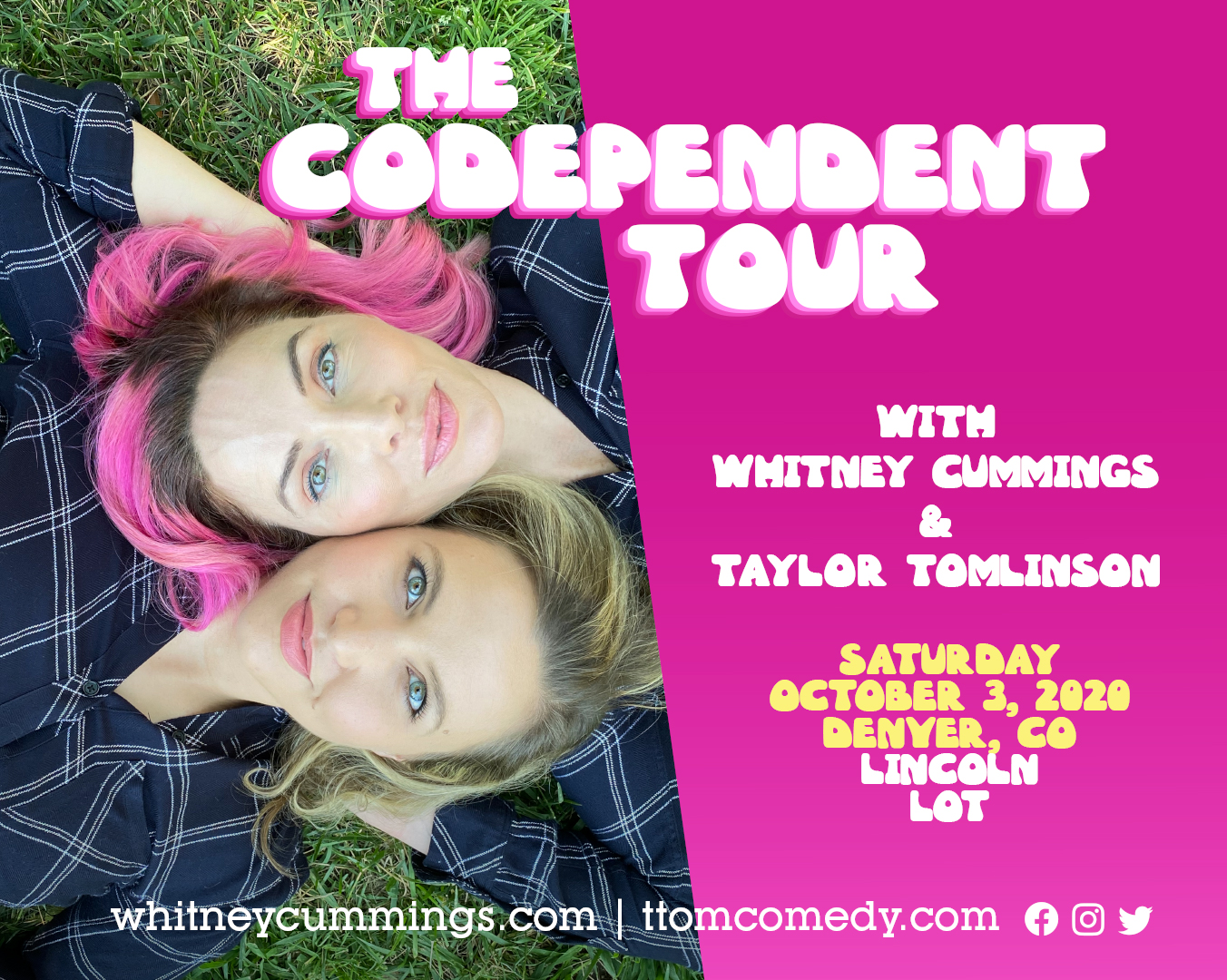 ARE WHITNEY & TAYLOR PERFORMING LIVE or IS THIS A PRE-RECORDED SHOW?
Both Whitney & Taylor will be performing for you LIVE and IN-PERSON.
The ladies are performing during the apocalypse, be grateful :)
CDC Guidelines & social distancing will be strictly adhered to. This Is An Outdoors Show
HOW DOES THE TICKET PRICING WORK?
Table / Seating is extremely limited. Tables will priced for groups of up to (4x) initially -- at an avg of $35-$60 / per person, depending upon table location.
Additional seats will be available to purchase for +$35, up to (6x) max per table.
If you are coming with less than (4x), that's ok too -- come with your partner, your friend(s), or solo even.
There are no discounts for less people. Due to the limited capacity & nature of the event, we can't sell individual tickets.
Seating will be first-come-first-serve based on the corresponding section of your ticket.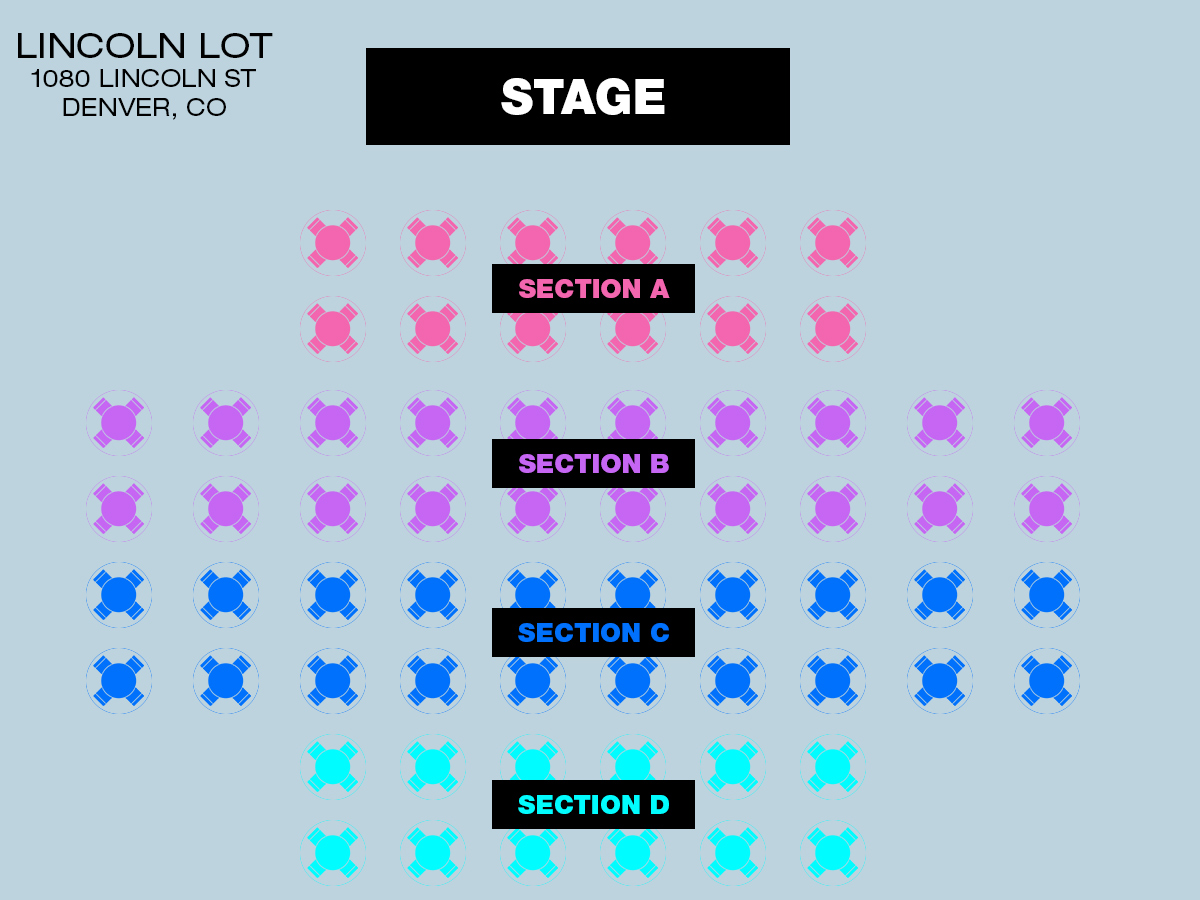 ---
WHITNEY CUMMINGS
WHITNEY CUMMINGS is a Los Angeles-based comedian, actor, writer, producer and director. Best known for creating and starring in the NBC series "Whitney," she also co-created and co-wrote (with Michael Patrick King) the Emmy-nominated CBS comedy series "2 Broke Girls."

In November 2019, Whitney launched her own podcast titled "Good For You" which features Whitney sitting down to interview both her friends and experts from a variety of fields. "Good For You" is self-produced by Whitney alongside Made By Super and records in Los Angeles. New episodes are released on Wednesdays.

Whitney debuted her fourth stand up special, "Can I Touch It?" on Netflix in July 2019. The special featured Whitney's take on everything, including her signature incisive commentary on gender dynamics and why we should give sex robots a chance. "Can I Touch It?" was filmed at the Sidney Harmon Hall in Whitney's hometown of Washington, DC.

In October 2017, Whitney debuted her novel "I'm Fine…And Other Lies," which detailed her brutal anxiety and codependency disorder, written with her trademark entertaining wit, humor, and honesty. That same year, Whitney made her directorial debut with the feature adaptation of Louann Brizendine's best-seller, "The Female Brain". In addition to co-writing and directing, she stars alongside Sofia Vergara, James Marsden, Lucy Punch, Toby Kebbell, Cecily Strong, Beanie Feldstein, and Blake Griffin. "The Female Brain" comically details the inner workings and complex power of brain chemistry among couples at different stages of their relationships. The film premiered at the Los Angeles Film Festival and was distributed by IFC.

On the big screen, Whitney was last seen in "Unforgettable" for Warner Bros. Past feature film credits include "The Wedding Ringer," "Made of Honor," and "The Ridiculous Six." Whitney has appeared in such series as "Undateable," "Workaholics," "Maron" and the Comedy Central Roasts, which have solidified her presence in comedy television.

Her first one-hour stand up special, "Money Shot," premiered on Comedy Central in August 2010 and was nominated for an American Comedy Award. Her second one-hour stand-up special, "Whitney Cummings: I Love You," debuted on Comedy Central in June 2014. Her third one-hour stand-up special "I'm Your Girlfriend," aired on HBO in 2016.
---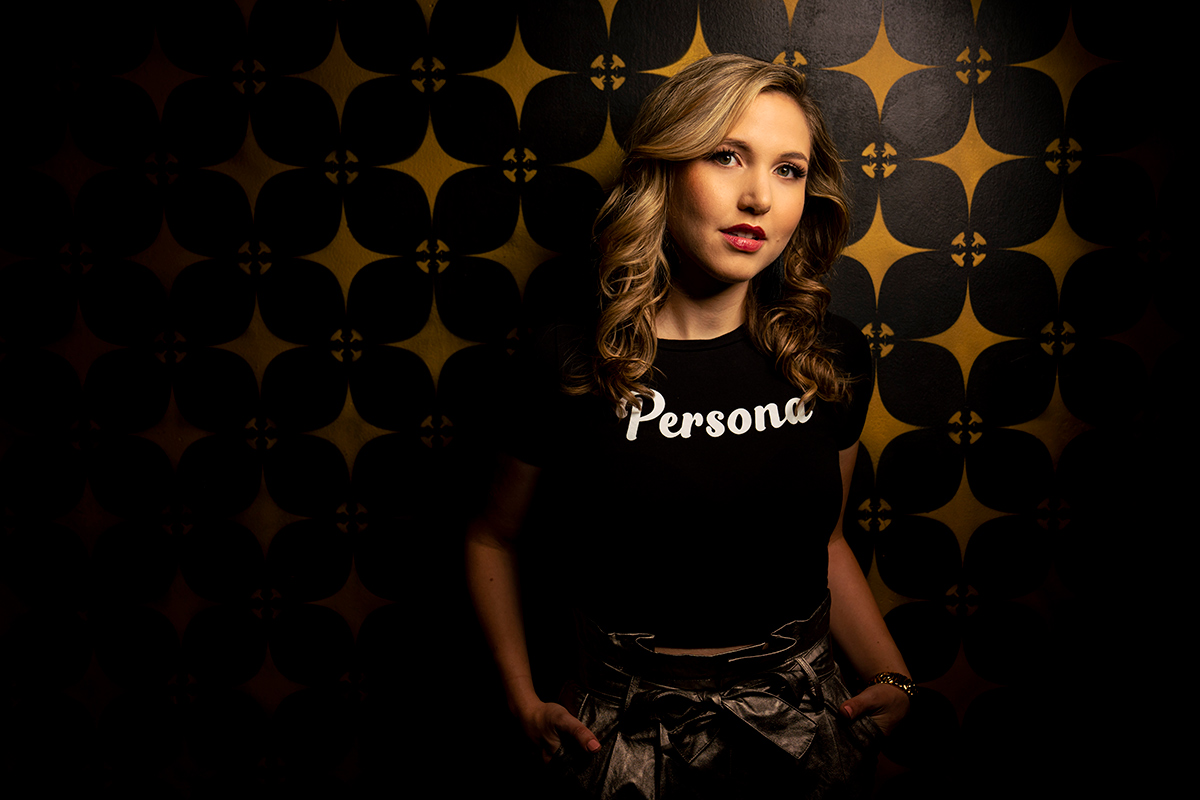 TAYLOR TOMLINSON
Taylor Tomlinson is too funny to be 25. Her perspective possesses a degree of wisdom that's typically earned with age. "Being in your twenties is like having a virus," Taylor quips in one of her beloved standup acts. "You can't do anything about it. You just have to wait till you get better."

Focusing exclusively on Taylor's old-soul clarity is tempting, but what makes Taylor stand out isn't just that she seems too young to understand youth so well. It's that she combines that vision with on-the-nose immediacy that can only come with still living in the moments being lampooned.

"I think that's what comedians do: We're funny in the moment," Taylor says. "We're just so self-reflective and narcissistic." She laughs, then adds, "But I've always felt older than I am. That virus joke is similar to a lot of my material in the new Netflix special. It's me being frustrated that I'm in a period of my life that everybody talks about like—"Ooof, yeah, that was hard. It was fun! But I wouldn't go back for anything."

When Taylor's new hour-long Netflix special, "Quarter Life Crisis," debuts on Feb. 25, 2020, she'll add another red-letter win to her already impressive comedic resume. Performances on The Tonight Show Starring Jimmy Fallon, CONAN, Comedy Central's Adam Devine's House Party, and Netflix's The Comedy Lineup, as well as a top-ten finish in season 9 of NBC's Last Comic Standing, have all endeared Taylor to a national audience. Variety Magazine named her one of the Top 10 Comics to Watch at the Just for Laughs Festival, and she's a regular on What Just Happened??! with Fred Savage. Taylor has spent much of the last year filling clubs across the country on her own headlining tour.
---
Guidelines / Health Compliance / Rules
HOTBOX & OUTBACK are excited to present The Codependent Tour with Whitney Cummings + Taylor Tomlinson!
The event will follow all CDC + social distancing guidelines and the event producers want you to have a safe, fun time.
Masks must be worn at all times, except when consuming food/beverages.
Please respect and maintain social distance of at least 6 ft of between yourself and other guests/groups.
Please remain in your designated table area at all times. A server will take and deliver your food & beverages.
Restrooms will be sanitized every 20x minutes
Tickets are non-transferrable. Your party must arrive together in order to be seated.
Tickets are NON-REFUNDABLE. No Transfers or Exchanges. This event is rain or shine.
In order to provide the safest and best experience, we require each participant to observe the following rules:
If you are sick, running a fever or have been exposed to COVID-19, please stay home until you are healthy.

Per contact tracing standards, No Tickets Will Be Transferrable. YOUR ID MUST MATCH NAME ON THE TICKET. No Exceptions, All Others will be denied entry...

No refund requests, transfers, or exceptions will be granted (unless the event is cancelled outright). This event is rain or shine.

No outside food or beverage allowed

No weapons, guns, fireworks, knives, pepper spray, or laser pointers.

No professional cameras, drones, or video or audio recording equipment.

We require that you follow the current CDC guidelines in your state during this time. That means bring a mask.

The event producers may choose to provide masks or sanitizer for each event. Guests are highly recommended to provide their own. We cannot guarantee availability and if provided, will be done so on a first come, first serve basis.

No pets are allowed.
Saturday, October 3, 2020
5:30pm - 11:00pm MDT
HOTBOX
About
Blaze a new path forward with us.