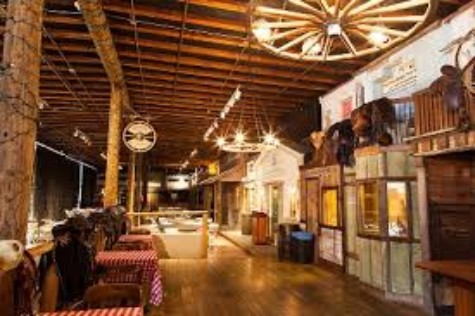 Howdy Y'all!

Round up yer boots and grab yer pardner! No pardner, no problem, you'll find one here. It's time for a night in the Wild West!
Santa Barbara Matchmaking and Santa Barbara Carriage Museum are hosting a western style event. Bring yer home made dish, put on yer best bib and tucker, learn a country dance and rope yerself a cowboy or cowgirl.
Admission is $25 in advance by noon on 11/21, after it's $30 online and at the door.

You will get:
- One Free Drink,
- Tasty Vittles (Buffet Barbecue that is),
- Western Dance Lesson lead by Derrick Curtis,
- Performance by La Boheme Dance Group,
- Music by DJ Darla Bea
- Great prizes and the opportunity to have a hog-killin' time, make new friends, and who knows what else!
"Best Dish" Contest:
Bring yer A-game food dish that might win you a prize and maybe the love of yer life! After all, love can happen through the stomach :)

"Best Western Outfit" Contest:
It's time to make yer cowboy/cowgirl's dream come true! Dress up western style and it just might bring you a surprising prize!
"Boot Scootin' Boogie" Dance Contest:
Have a hankerin' to learn how to country dance? Our Ace-High instructor will set yer two left feet right, you'll be swingin' yer pardner in no time.
Buy yer ticket, saddle up and let's ride!
Hosted by:
Lisa Darsonval-Amador, Owner
Santa Barbara Matchmaking, LLC
805-699-5650
Saturday, November 21, 2015
6:30pm - 10:00pm PST
Amador Matchmaking
About
Amador Matchmaking is a discreet, upscale, boutique matchmaking company for successful, commitment-minded singles in Santa Barbara, Central and Southern California. Our clientele are great catches who are able to be very selective about whom they date yet have not found their perfect match through conventional dating. Too busy to search for a partner on their own, they hire us to do the legwork for them. "As your matchmaker, we become your personal agent, in effect, your dating headhunter."