This Halloween, enter the distorted streets of downtown as they morph into a never-ending festival of nightmares. Malevolent creatures lurk in every corner to take those worthy of an invite through a terrifyingly dark journey into the WCKD Village. Discover your darkest desire in this elevated WCKD delusion.
3 mind-bending dimensions

WCKD Wonka VIP
WCKD Garden
WCKD Fate

3K cash prize costume contest
Hypnotic sounds across multiple stages featuring special guest Trey Songz, T-Pain, La Riots, Donald Glaude, and MORE!
Enhanced vibes with ALL NEW interactive elements and games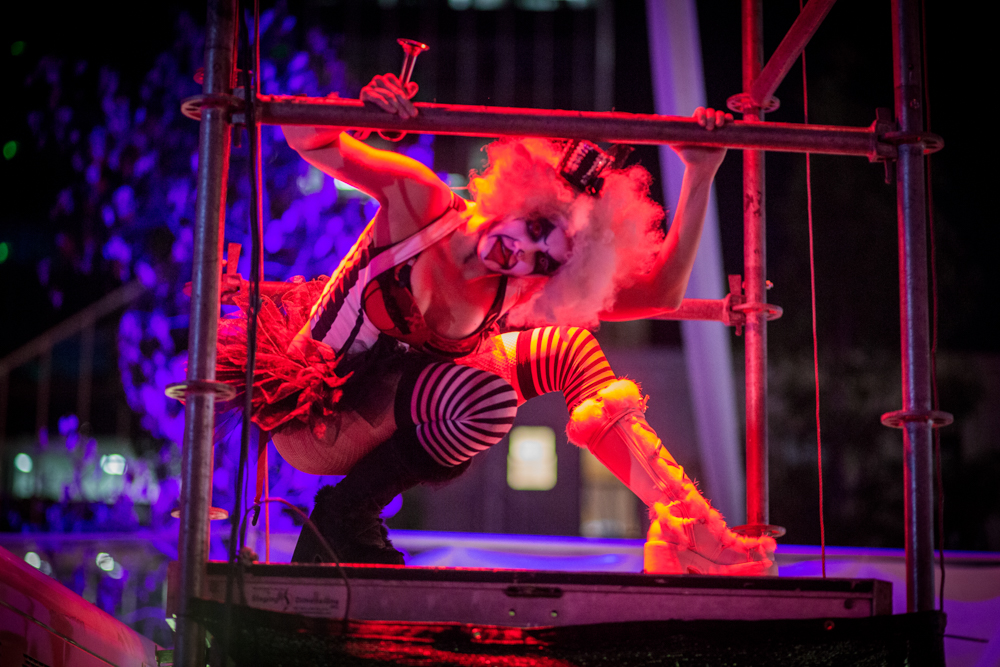 For $15 add on the WCKD Crawl - Join the WCKD Crawl from 4pm-6pm with 5 Downtown bars/restaurants serving complimentary haunted cocktails and WCKD bites (limited to the first 500 ticket purchasers).
Participants:
-Patron's Corner - Cochinita Pibil & Spicy Torito Drink
-Smoking Gun - WCKD Bite & Spooky Sip
-Theatre Box - WCKD Bite & Spooky Sip
-Tropical Savor Bar & Grill - Chimichurri & Tropical Zombie Drink
-Vybz - Molten Quesadilla & Spooky Sip
Grab your friends and prepare to Get WCKD -
Groups of 10 or more qualify for a group discount.
Contact events@mcfarlanepromotions.com for more information.
Discounts available for active & retired military with valid ID. $5 off GA & GA+ with code Military. $10 off VIP with code MilitaryVIP.
Spend your Halloween in Downtown San Diego as WCKD Village combines all the best parts of Monster Halloween Bash, concerts, haunted houses, costume parties and pub crawls and turns it into a twisted celebration you'll never forget!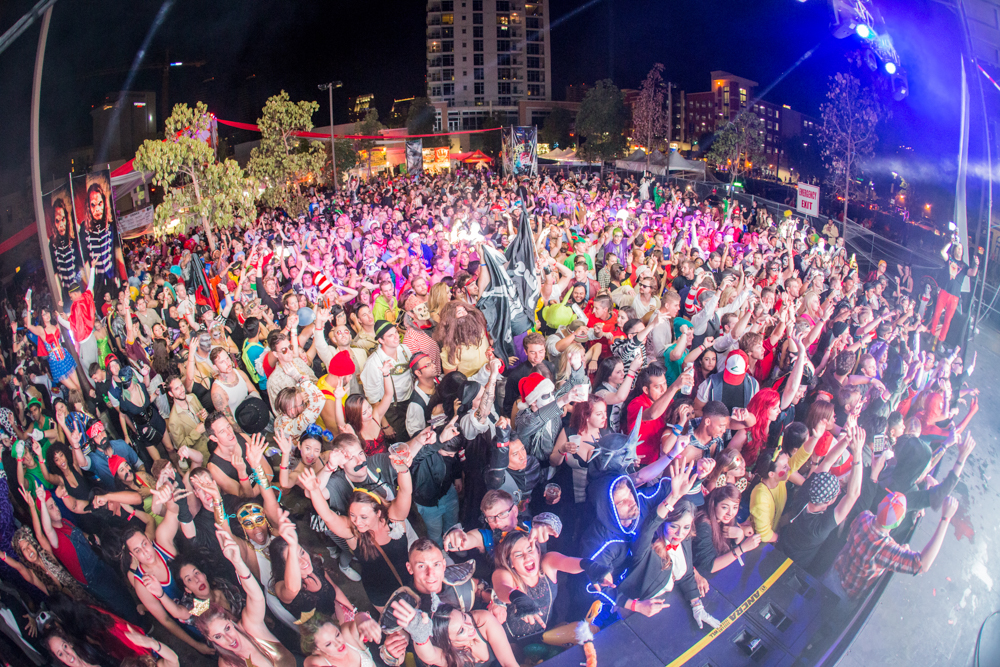 The main entrance for WCKD Village is on the corner of 6th Avenue & Island Avenue. This event is 21+ and you will be required to show a government issued ID at the gates. No weapons or fake weapons are allowed. This event is rain or shine. Tickets are for WCKD Village, not for a specific artist. Artist and schedule are subject to change without notice. Artist cancellation is not grounds for refund.
Costume Contest Judging & Rules:
Costumes will be judged throughout the entire night with the final rounds starting at 11PM.
Finalists will be judged by a group of 3 independent judges in 2 categories: Creativity and Originality & Technical Merit.
Each category is worth a total of 5 points. Finalists can earn a total of 10 points. Total points will be calculated and top contestants will be awarded prizes on stage.
Nudity or pornographic representations are strictly prohibited and will result in immediate disqualification from contest.
Safety is our #1 priority. Firearms of any kind are strictly prohibited, as well as any prop that could potentially cause bodily harm or injury to others.
WCKD Village is not responsible for injury caused before after or during the contest.
Failure to comply with these rules will result in disqualification from contest and forfeit of prize money.
Get all the exclusive WCKD updates -
www.wckdvillage.com
Like us on Facebook:
@WCKDVillage.
Follow us on Instagram:
@WCKDVillage
and Twitter:
@WCKDVillage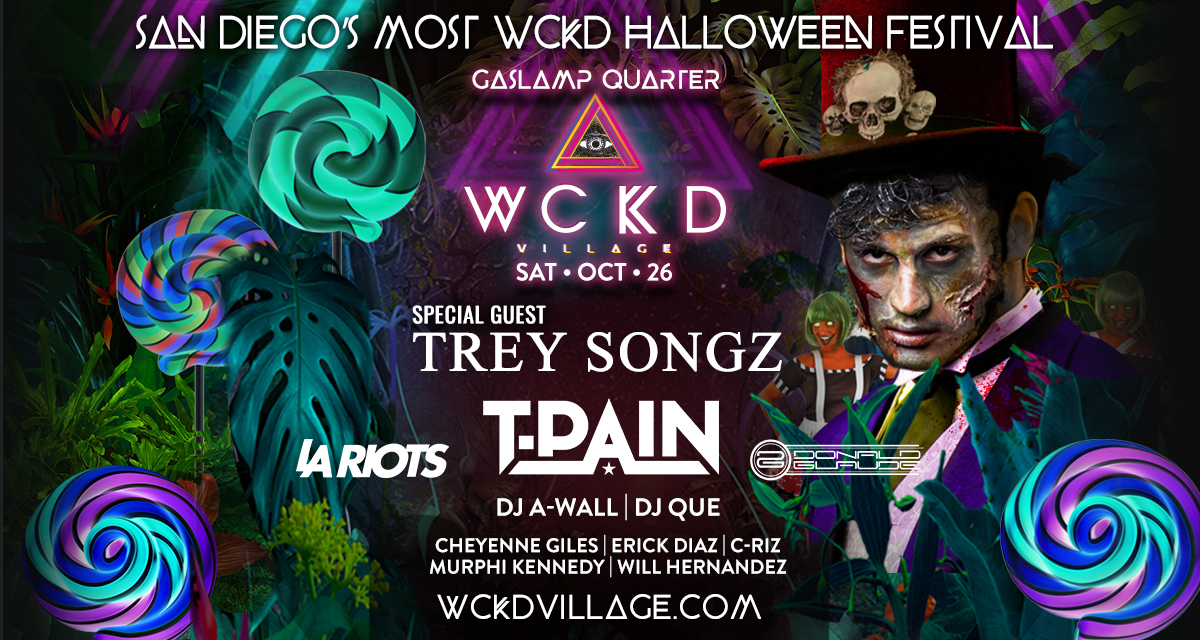 #WCKDVillage #GetWCKD #Halloween #Octoberevents #sandiegohalloween#music #festival #costumecontest #sandiego #eastvillage #gaslampquarter
Saturday, October 26, 2019