PLEASE READ
DUE TO PRODUCTION DIFFICULTIES FROM THE RAINSTORMS ON SAT MORNING
WE WERE FORCED TO MOVE THE EVENT, OUT OF THE PARKING LOT, AND NOW WITHIN THE EOS LOUNGE + PATIO AREAS
FOR REFUNDS (on unused tickets), please send your Order # to: RedEyeLife@gmail.com before Tuesday 11:59pm
SET TIMES

2:30pm - 3:30pm: Spray & Pray
3:30pm - 4:10pm: Peitzke
4:10pm - 5:10pm: YETEP
5:10pm - 6:20pm: POLO & PAN
6:20pm - 8:10pm: TYCHO Sunset dj set
8:15pm - 11:15pm: WALKER & ROYCE (extended 3hr set)

11:15pm - 12:15am: Vicky Vo
12:15am - CLOSE: Connor Drake
---
Sunday October 14th -- The Cool Off

Santa Barbara, CA
2:30pm - 11:30pm
in ABC order - POLO & PAN - TYCHO DJ SET - WALKER & ROYCE - YETEP
Benefitting VOW4MAL Programs within Santa Barbara
We are pleased to offer Complimentary Bus Transportation from Isla Vista <--> Event
Buses leave on SUNDAY 10.14 at 3:30pm and 4:30pm from Embarcadero Theater
Buses return at 8:30pm (500 Anacapa) & 11:00pm (11pm @ EOS + 11:30pm @ SoHo)
Bus shuttles provided by Jump On The School Bus
**Must be 21 & Over To Attend The Portion at 500 Anacapa St**
---
CHELSEA CUTLER will now performing @ SoHo Music Club (18+ show) AFTER The Cool Off Block Party
LIMITED TICKETS AVAILABLE HERE
For Isla Vista / UCSB residents, we have a complimentary bus returning to Isla Vista available to you--leaving at 11:30PM from SoHo's parking lot.
---
Musical Performances from:

IN ABC ORDER:
POLO & PAN
Follow Polo & Pan on Soundcloud

Half a decade after first hitting the decks of the Baron, Alexandre Grynszpan and Paul Armand-Delille aka Polo & Pan are finally releasing their first LP.«Caravelle» tells the story of their travels across the world, placing the two music lovers on the same map as those many artists whose wish has always been to reconcile hedonistic dance music with the taste of a solar, timeless pop music.Aboard Polo & Pan's ship,you will find quite an amazing combination of their melodic French touch with the soft, youthful singularity of their lyrics, and bold percussion patterns. Whether it be the French youth eager to experience night sensations, the enlightened citizens of the modern world, the musicians' Mexican or Turkish friends, fellow artists like Jacques or Papooz, their female doppelgangers Marguerite and Victoria, or their elders who may feel nostalgic of curious waves, all have one day or another been carried away by such songs as Canopée, Plage Isolée, or Dorothy.
TYCHO DJ SET
An epoch is defined as an extended period of time typically characterized by a distinctive development or by a memorable series of events, and Scott Hansen, leader of the band Tycho, has named their new album Epoch (Ghostly International) with that in mind. The last installment in a trilogy, Epoch is the culmination of more than a decade's work that has seen the band evolving and maturing through two sublime releases Dive (2011) and Awake (2014), and developing from featuring Hansen as a delicate solo performer into the iconic frontman of a powerful multi-layered live band performing on the world's largest stages.
"At the end of Dive is when we started to work together on a couple songs. I thought there should be more guitar. Zac played on a couple songs like on 'Ascension.' He played some bass and guitar on 'Hours.' I brought him on to play parts in the shows. We did Awake together. We took the same approach with this record." Hansen sees Epoch as a multi-dimensional artistic vision at the confluence of his graphic design work via ISO50 and music with Tycho. The graphic presentation of the album artwork is as important as the music itself. The keystone is the central image of Epoch and the colour scheme red and black. This is a stark contrast to the almost rainbow palette of Awake.
WALKER & ROYCE
Follow Walker & Royce on Facebook
Follow Walker & Royce on Soundcloud

Walker & Royce have been producing their emotive, subdued and groove-heavy deep house since 2011— but almost from the start, they were touted as future stars. Now it's official, thanks to a certain UK tastemaker— not to mention a string of stellar productions and remixes." - XLR8R
"Walker & Royce" started when Sam and Gavin, having known each other in and out of the dance scene for years, finally began working together in 2011. As things usually go, it was a bit of luck that got them off the ground: Crosstown Rebels boss Damian Lazarus noticed one of their very first releases, a remix of SAARID's "Future Lately", on Nervous Records. The result was the Crosstown Rebels EP "You're Not Welcome" and with that, Walker & Royce was launched into the dance music spotlight.
2017 saw the duo release their debut artist album entitled "Self Help" on Dirtybird Records. The release invites listeners on an out-there trip through the quirks and quips of an act on the tip of modern house music's tongue. The result is a journey whose stops are as fit for introspection as it is for peak club moments. "Self Help" puts forth a critically acclaimed and career-defining debut album - an immensely clever project that lures listeners in with club-ready grooves only to leave them in contemplation.
Having solidified their unique sound, you will hear Walker & Royce's music in many of the top DJ's from around the world! From Sasha to Adam Beyer, Maceo Plex to Gorgon City and Eats Everything to Loco Dice, they continue to break down the genre barriers and turn heads....
YETEP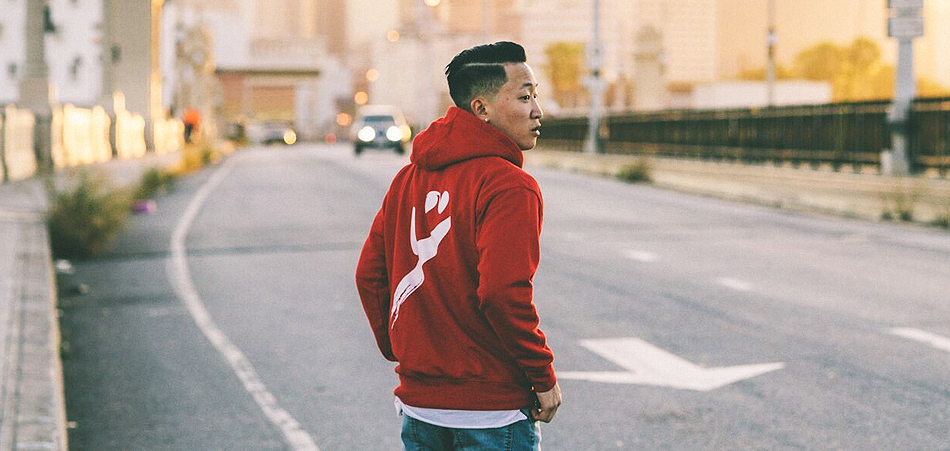 A familiar face in the California music scene, LA-based YETEP gained a cult like following first from his popular monthly mix series on Soundcloud & now his original productions combining the best of melodic electronic music. The buzz is real--his San Francisco show sold (700) tickets in under an hour---and Yetep just finished curating his own non-profit music festival in Los Angeles this summer. We're looking forward to see where this rising star's trajectory goes from here.

---
+++ A SPECIAL AFTER-PARTY @ SoHo with +++

Doors @ 10pm :: Venue: SoHo Music Club - 1221 State St, Santa Barbara, CA
Ages 18 & Over Permitted :: Tickets Sold Separately Here
Complimentary Bus Transportation Returning to Isla Vista at 11:30PM from SoHo
CHELSEA CUTLER
Follow Chelsea Cutler on Facebook
Follow Chelsea Cutler on Soundcloud
A lot has changed for Chelsea Cutler in a year. The 21-year old singer, songwriter, producer has come a long way from recording songs in her dorm room as she releases her debut EP.
Chelsea started playing music at a very early age (she learned piano, guitar, cello, and drums by the time she was 10), but it wasn't until high school that she found a lane for her own sound as an artist. She began uploading unique acoustic covers to Soundcloud, where she'd blend a medley of songs from different genres, carried by her dreamy voice which has the ability to grab the listener immediately. The covers quickly accumulated hundreds of thousands of streams and caught the attention of major blogs and artists.
Shortly after, she wrote and recorded her first original songs "Wake Up" and "Anything For You" in her bedroom, which showcased her inapt writing ability. Though it was her next single, "Your Shirt", that quickly brought Chelsea into the spotlight. The song has garnered over 25 million Spotify streams to date, and went on to become the lead single from her self-written and self-produced debut EP, Snow In October, released on October 6. The EP, which also features follow up singles "You Make Me" and "Sixteen", helped solidify her place as one of the most exciting emerging artists of 2017, being named part of Refinery29's "Next Generation Of Music Superstars" and cosigned by MTV.
The momentum already continues into 2018, as she will start the year on her first national tour supporting Quinn XCII, who she has collaborated with on the infectious stripped-back track "Giving Up Ground" from her EP, and the buzzing new single "Flare Guns" off Quinn's debut album. In addition to these collaborations, Chelsea has also lent her vocals and writing on songs for Louis The Child, Adventure Club, Chet Porter, and ayokay.
---
Sunday October 14th, 2018

2:30pm - 11:30pm
EOS LOUNGE
500 ANACAPA ST
Downtown Santa Barbara
Ages 21 & Over
For sponsor & vendor information:
please email: MATTFELDBERG@GMAIL.COM
For more information on Vow4Mal & their programs in Santa Barbara County, please visit www.vow4mal.org

tycho sb, chelsea cutler sb, chelsea cutler santa barbara, tycho snta barbara, tycho block party, polo & pan sb, polo & pan santa barbara, tickets, santa, barbara, concert, block, party, Walker, Royce, vow4mal, santa barbara, ventura, isla vista, santa barbara bowl

Sunday, October 14, 2018
2:30pm - 11:30pm PDT
Red Eye Presents
About
Red Eye is the brand behind organizing the go-to music&branded events in San Francisco(CA),Santa Barbara(CA),and Denver/Boulder(CO).We bring together the top buzzworthy talent in electronica,hip hop,&indie rock along with digital-savy,adventurous crowds who share our vision for exciting live music experiences.