Sick Fux Skankfest South Preview Show at SoulJoel's Comedy Dome
Line-Up: Ryan Joseph, William Montgomery, Luis J. Gomez, Natalie Cuomo, and Nacya Marreiro


Doors open at 5pm, show starts at 6pm

This event is completely BYO (food, drinks, chairs, etc.)

VIP Seating/Meet And Greet tickets only $30

General Admission tickets only $20
---
About Ryan:
In a world where carefully, crafted jokes are slowly becoming a lost art form, Ryan Joseph stands as an anomaly. The young comic started performing in 2016 in Seattle before moving to LA to pursue stand-up full time. Winning the U.S. Comedy Contest at the legendary Ice House in Pasadena, CA, he was a part of the Killtony family before quitting onstage to strike out on his own. Ryan has become known as a dark consistent force on the stage; often spewing over 50 short twisted jokes within one set. Relocating to Austin along with his peers in LA, he produces a dark comedy show "Sick Fuxxx" at The Vulcan Gas Company and opened for Joe Rogan, Tim Dillon, and Whitney Cummings. He regularly features for David Lucas on the road as well as headlines all over the country. Catch him at Skankfest South or on his new movie released on Roku "Transubstantiation" in 2021.
About William:
William Montgomery is originally from Memphis by way of Los Angeles. He is the longest running regular in the history of the #1 live podcast in the world Kill Tony. While in Los Angeles, William was regularly performing at The Comedy Store and made it onto their showtime documentary. William has opened up for top headliners including Joe Rogan and looks forward to purchasing his first pair of cowboy boots very soon.
About Luis:
Luis J. Gomez is a comedian, writer, podcaster, and producer based out of New York City. He is most known for being one of the hosts of the popular podcast Legion of Skanks. His television appearances include NBC's "Last Comic Standing", Comedy Central's "Roast Battle", TruTV's "Comedy Knockout", two seasons of NBC Seeso's "What's Your F@%king Deal?!", and more. Luis co-hosted "The Countdown" on Sirius XM's RUSH channel 93 alongside former UFC middleweight Champion Michael Bisping for 2 years. In 2017 they turned the show into the podcast "Believe You Me" which debuted at #1 in iTunes Sports. He regularly appears on Bennington, Jim Norton and Sam Roberts, The Bonfire and UFC Unfiltered. Recently, Luis
performed at the prestigious Just For Laughs Festival in Montreal and was named a "Breakout Performer" by Time Out NY. In 2016, Luis started the GaS Digital Podcast Network with his good friend, and fellow podcaster, Ralph Sutton. He hosts three podcasts on the network (Legion of Skanks, Believe You Me, and Real Ass Podcast). That same year he co-created the comedy festival Skankfest NYC which has now sold out 3 years in a row and has amassed a cult like following among comedy fans world wide.


---
To help support those who support us, please order dinner before or during the show from any of these four local small businesses in Royersford!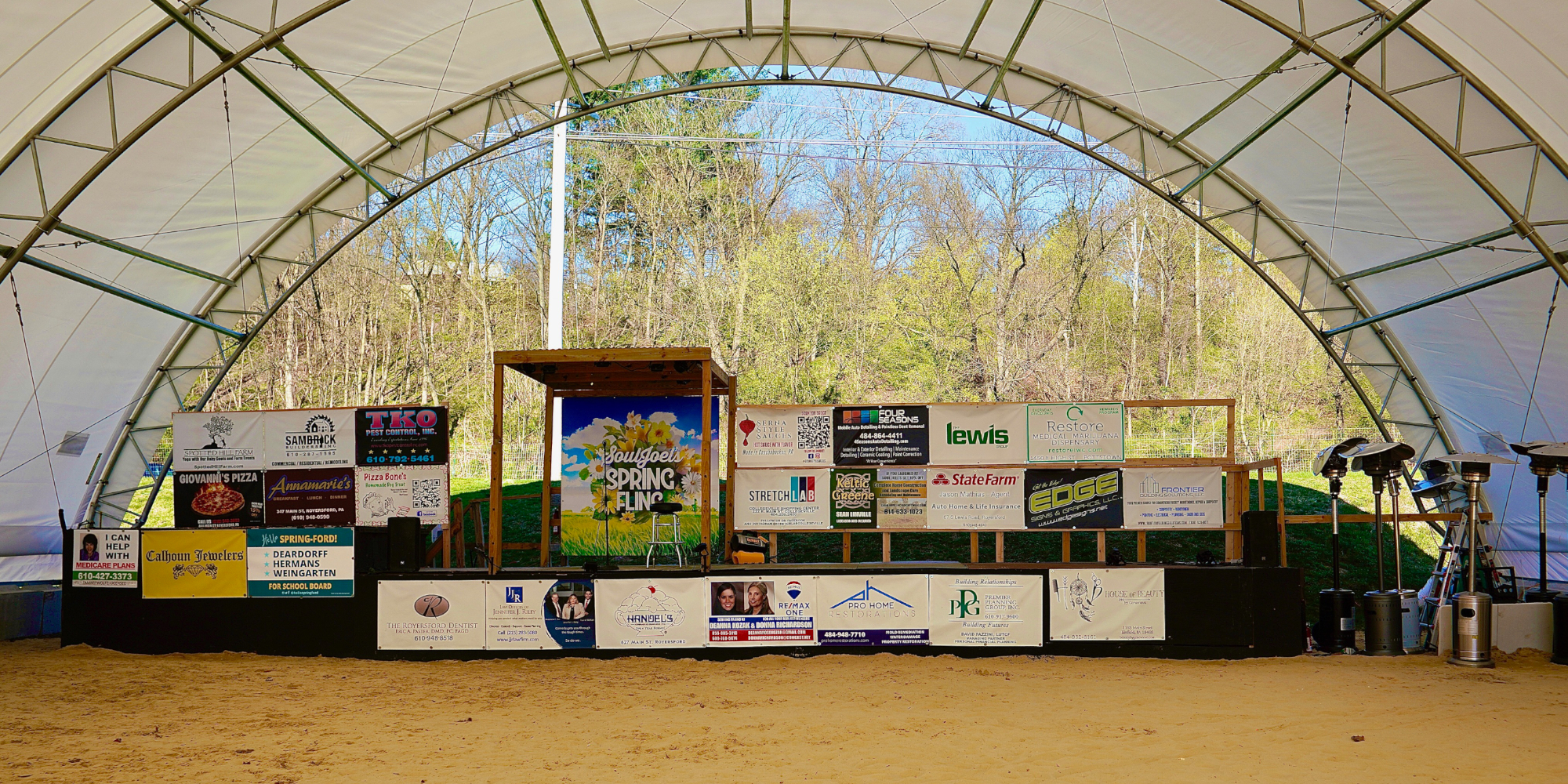 Saturday, September 25, 2021
6:00pm - 7:30pm EDT
SoulJoel's Comedy Club & Lounge