2021 San Diego Zombie Crawl
San Diego Zombie Crawl is one of the Top 3 Halloween Events in Southern California.
Come experience San Diego's one-and-only 3 day event and get access to 10+ insane costume parties you don't want to miss.
Ticket Benefits:
An exclusive Opening Party at AMERICAN JUNKIE

Freakish Finale at VIN DE SYRAH with Priority Admission

FREE ENTRY to 10+ Nightclubs and Bars (cut off times apply at some venues)

4 Drink Tickets for Welcome Shots at 4 Different Bars

Appetizers Specials at GREYSTONE (Voted "Best Steakhouse" & THE BUTCHER'S CUT (Zombies need Brain Food)

Exclusive Drink Specials at Presenting Restaurant and Bars

Keepsake Zombie Hunting Permit (To Hunt or to Be Hunted)

Map with Escape Routes to Freakish Festivities (follow the suggested routes or crawl at your own pace)

Entertainment includes: Costume Insanity, Live Music, DJ and Dancing

Special $10 Flat Rate Parking with FREE Overnight at LAZ Chase Parking Structure

Play & Stay Hotel Rate at ANDAZ

Plus more party perks

valued at over $300
THE ENTIRE PACKAGE IS VALUED AT OVER $300, BUT BUY TICKETS STARTING AT ONLY $35!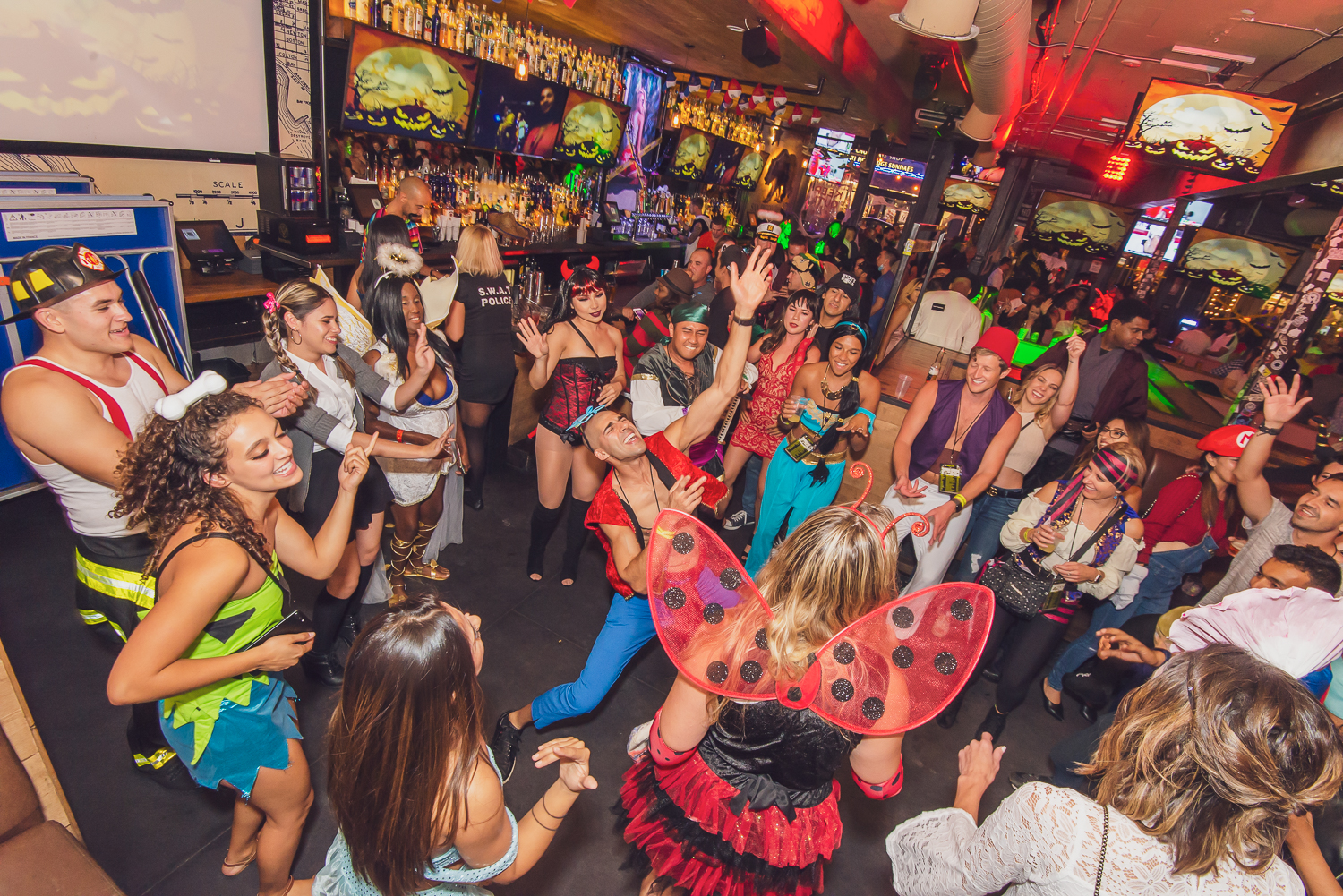 Are you ready to crawl?
▬▬▬▬ ✪ 2021 EVENT INFO ✪ ▬▬▬▬
Experience an adult Trick or Treating like no other and 10+ insane costume parties for the price of ONE!
Day 1: Thursday, October 28, 2021
Day 2: Friday, October 29, 2021
Day 3: Saturday, October 30, 2021
Choose one, two or all three days for the ultimate Halloween experience!
Location: Gaslamp Quarter, Downtown San Diego, CA 92101
▬
▬ ✪
WILL CALL/KICKOFF LOCATION AND HOURS

✪ ▬▬
American Junkie San Diego ~ 628 5th Ave. San Diego, CA 92101
Hours: 6 PM - 9 PM on event day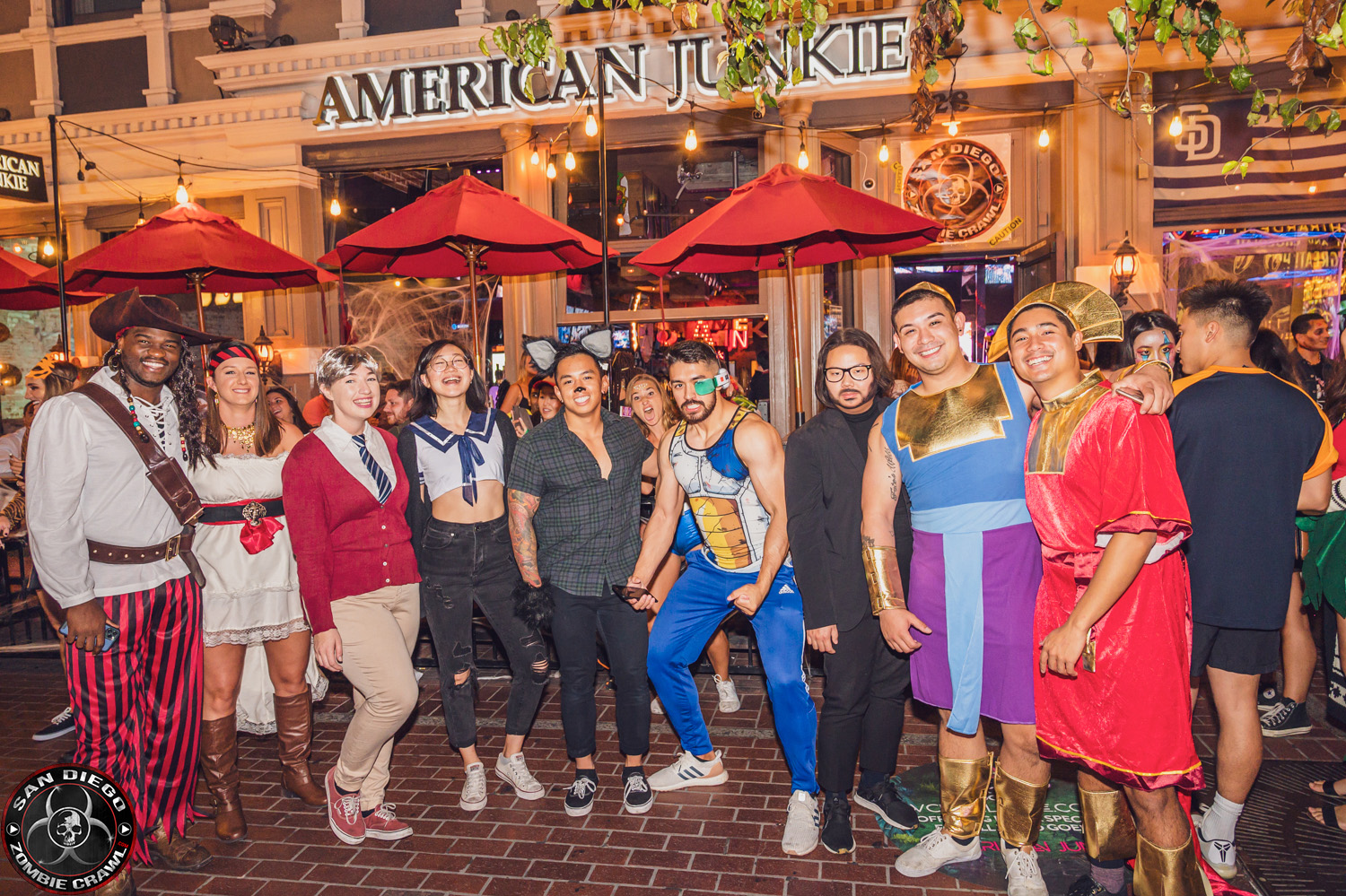 ▬▬ ✪ 2021 PRESENTING VENUES + TREATS ✪ ▬▬
American Junkie*
Opening Party Host!
Free Entry Before 12AM
Welcome Shot Before 12AM

Butcher's Cut
$9 Slider + Domestic Beer Combo
Casablanca
Free Entry Before 11PM


Happy Hour: 6PM - 9PM
$10 Liquid Marijuana BOGO!
Double Deuce*
Free Entry Before 12AM
Welcome Shot Before 12AM
(Truffle Fries, Calamari, Mac & Cheese)
$6 Classic Margarita

Serrano's Street Tacos & Bar*
Welcome Shot!
Sevilla Nightclub
Free Entry from 9PM - 10PM
Star Bar*
Free Entry All Night!


Welcome 'Walking Dead Head Shot!'
Time Out Sports Tavern
Free Entry All Night!
$6.19 Select Craft Beer
$6.19 Specialty Shot
$6.19 Select Appetizer

Vin De Syrah
Finale Party Host!
Free Entry with Priority Admission All Night!
$7 Signature Sangria, $7 Draft Beer
Vybz
Free Entry Before 11PM
More Drink Specials Before 11PM
Whiskey Girl
Free Entry Before 10PM




$4 Domestic Draft Beer


$5 Well Drinks
LAZ Parking
$10 Flat rate Parking at 707 Broadway
Enter code "4434" before pulling ticket at structure entrance
Overnight Option at no additional charge until 10 AM The Following Day
Andaz Hotel
600 F St (corner of 6th & F)
San Diego, CA 92101
This hotel is 1.5 block away from the Opening Party
Get up to 15% off your hotel visit when you use:

Purchase now and save!
For group discounts (8 or more) and sponsorship, contact:
Sasha | +1-619-944-8900
Party@ClubVIPSD.com

*Unless stated otherwise all venues are participating on all 3 event dates
*BOGO = Buy One Get One
*Offers and participating venues are subject to change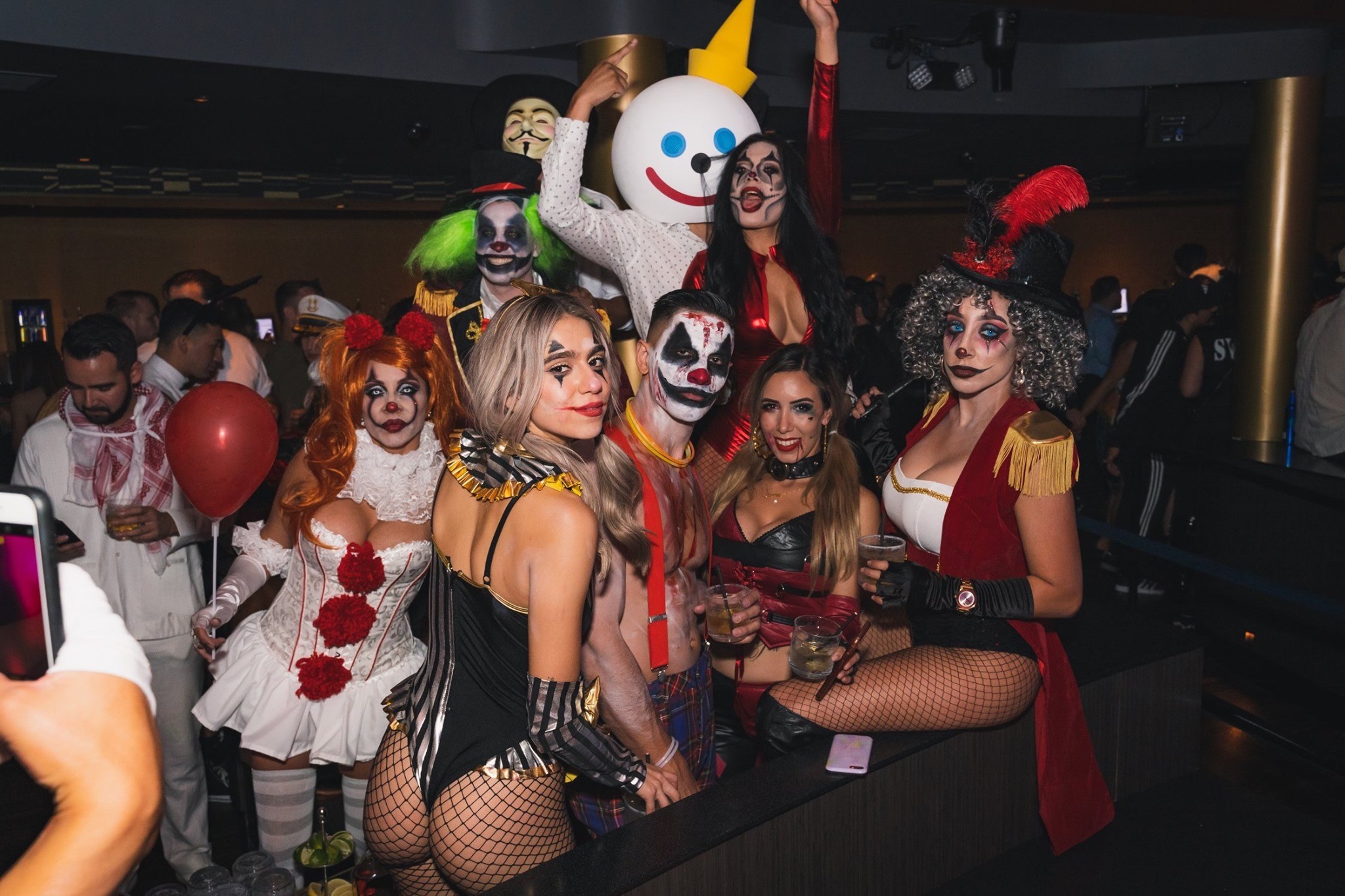 ▬▬▬▬ ✪ FREAKISH FINALES ✪ ▬▬▬▬
Vin de Syrah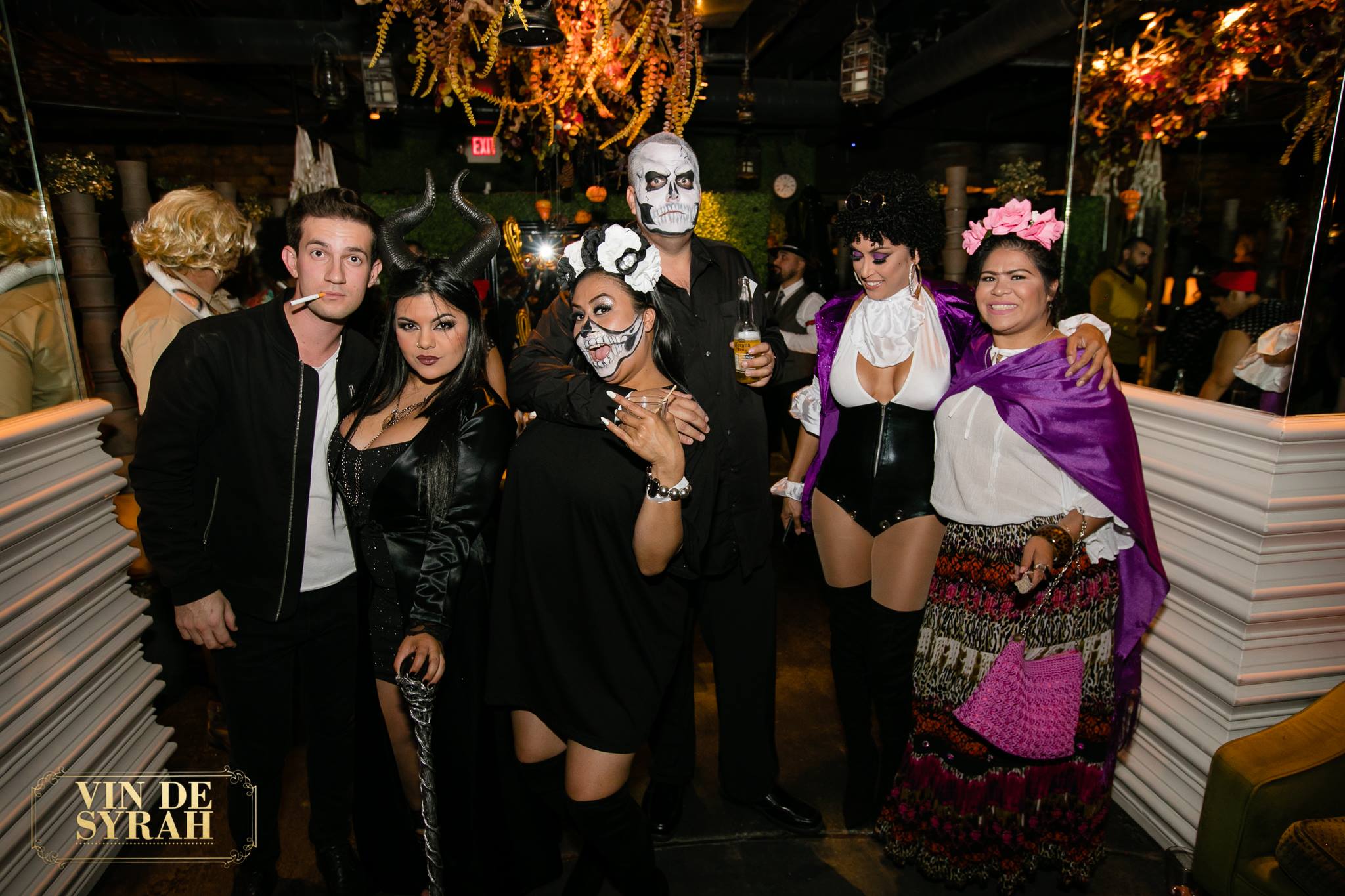 ▬▬▬▬ ✪ HOW IT WORKS ✪ ▬▬▬▬
Purchase your ticket (A) in person or (B) online

A) In-person - you will receive the passes/drink tickets in advance, and can begin anytime.
B) Online - you will receive an e-ticket. Bring your print-out or smart phone to the exclusive opening party/Will Call between 6PM - 9PM on event day to pick up your club passes, drink tickets and a map with pre-planned routes


▬▬▬▬ ✪ HOW TO MAXIMIZE YOUR EXPERIENCE ✪ ▬▬▬▬
1. Start early and observe venues' offers' expiration time.
2. Do not miss the Opening Party from 6PM-9PM
3. Save or take a screen shot of the attached "Treats Run-Down".
4. If there is line/queue outside the venues, approach the door politely to see if they extend a priority line for SDZC.5. This is at the discretion of the venues. Since Halloween is the busiest weekend for the clubs, courtesy and patience will go a long way with the door hosts.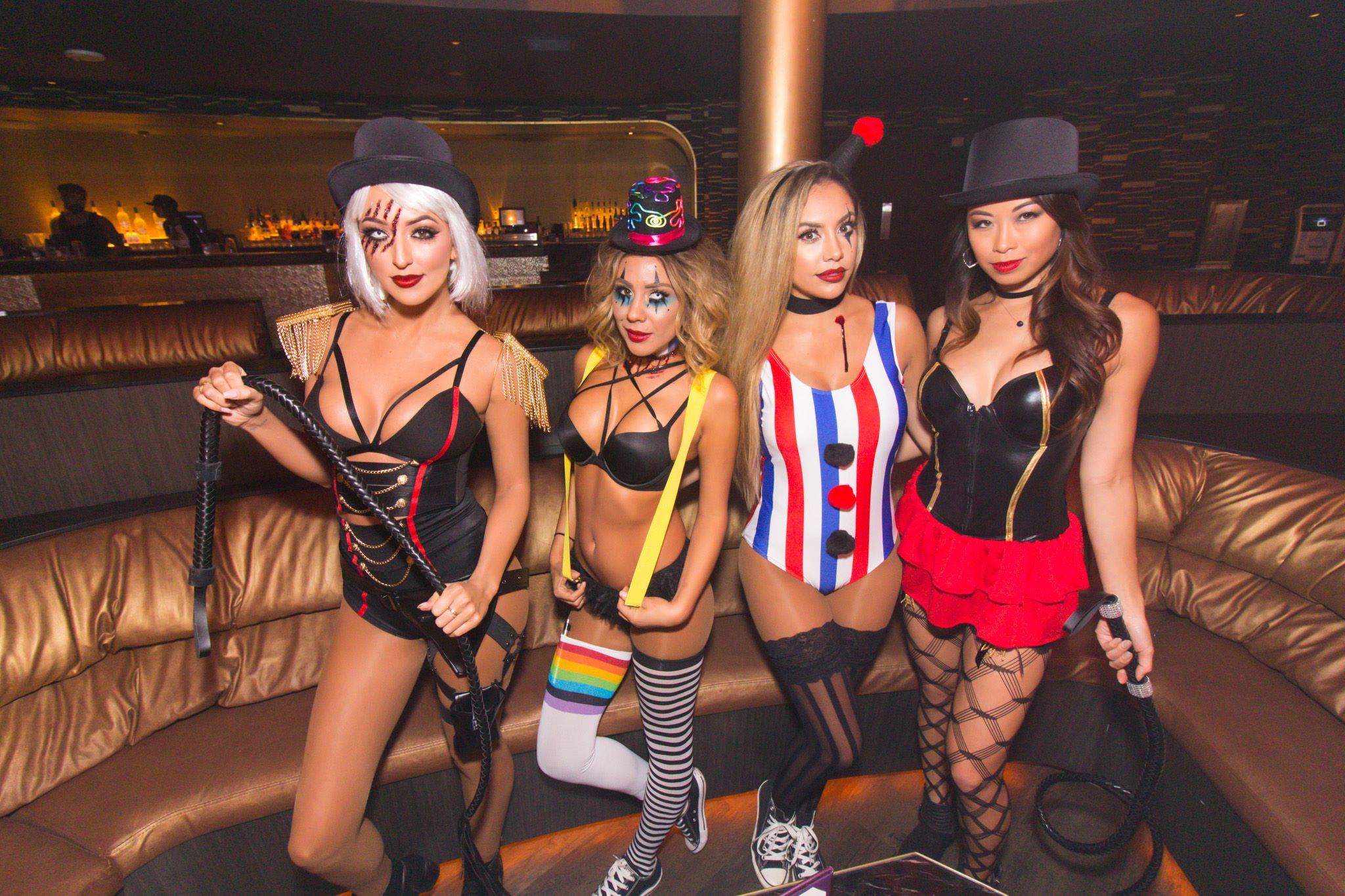 ▬▬▬▬ ✪ ADDITIONAL TIPS & REMINDERS ✪ ▬▬▬▬
Get your costumes ready early. All costume characters are welcome. You don't need to be a Zombie to crawl, but with 10+ parties, stamina is a must.
Passes must be picked up either on the day of event from the Opening Party or before the event starting on Oct. 28 at the Gaslamp Event Management office (see address below).
Round up your Zombie Squad and appoint a ring leader!
Hungry and need some brain food? Check out Greystone, Sevilla, and The Butcher's Cut for devilish dining deals with your SDZC badge.
There are 10+ parties and plenty of hosted shots, so pace yourself as venue admission is subject to capacity and sobriety.
This is a 21+ event. Please bring proper ID for admission, but leave your weapons at home.
It's a BIG night. Plan accordingly. CELEBRATE RESPONSIBLY.
We look forward to celebrating Halloween & Day of the Dead with you in the world famous Gaslamp Quarter!
▬▬▬▬ ✪ CONTACT ✪ ▬▬▬▬
SPONSORSHIP & GROUP SALES INQUIRY
If you are interested in becoming a sponsor, volunteering at this event, or purchasing discounted group tickets, please contact us today.


Address: 835 Fifth Ave, Suite 310-311San Diego, CA 92101Phone: T: (+1) 619-944-8900Email:
party@clubvipsd.com

Thu, Oct 28 - Sat, Oct 30
Club VIP
About
Based in San Diego,Club VIP is Southern California's award winning event management,hospitality consultant,marketing and promotions powerhouse.