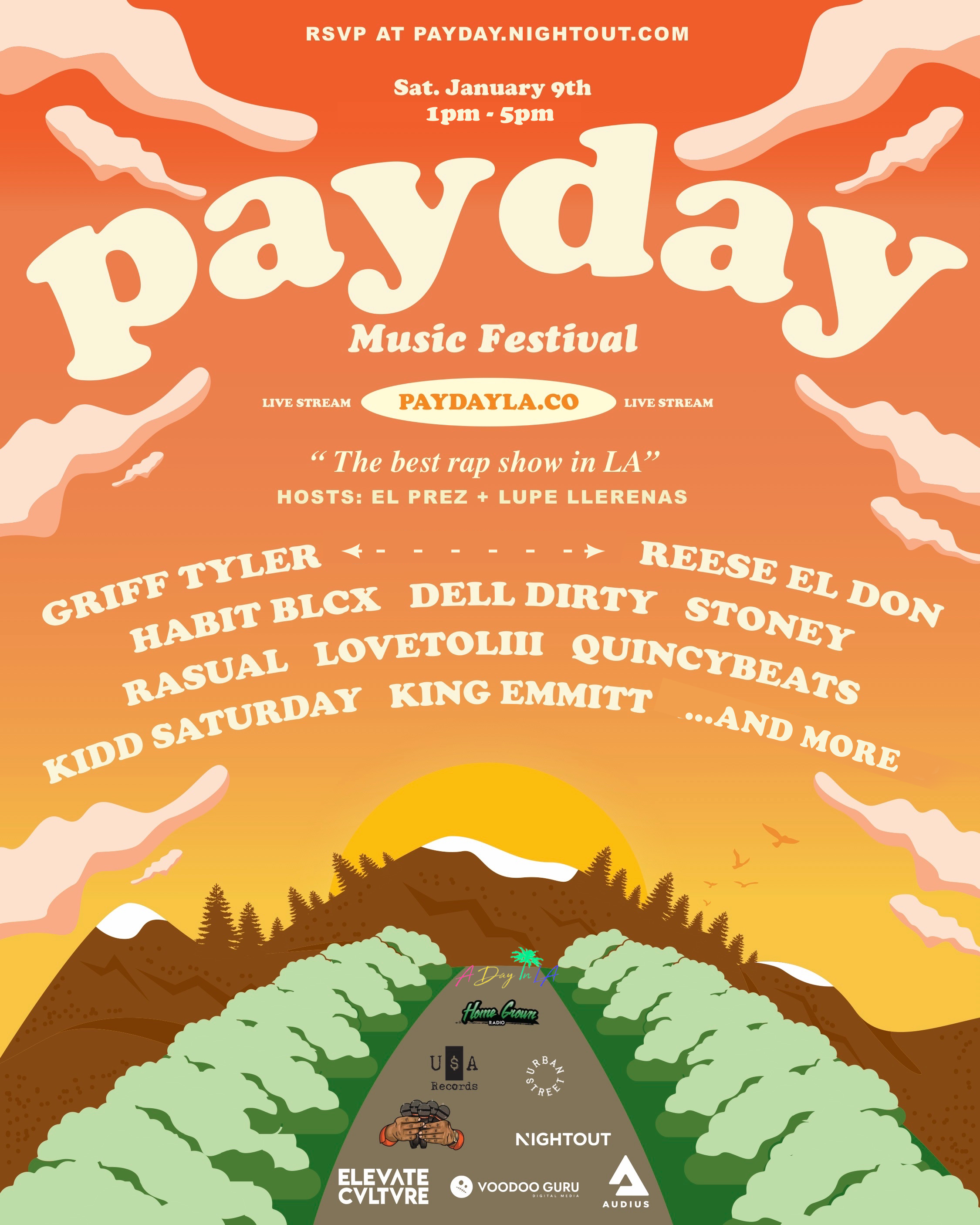 Saturday 01.09.21 @ 1pm - 5pm PST PayDay LA + NIGHTOUT + Homegrown Radio celebrate 3 YEARS of the "Best Rap Show in LA" and go virtual with your favorite Hip Hop music festival live stream!
Powered by PayDay LA live from TWO stages: The PayDay Soundstage + our Remote stage.
PayDay LA Fest
Virtual Hip Hop music Festival
Saturday 01.09.21
12pm - 5pm
Entry: FREE with RSVP!
Lineup:
Griff Tyler

Reese El Don
Rasual
Habit Blcx
Dell Dirty
Stoney
LoveToliii
Quincybeats
KIDD Saturday
King Emmitt
plus special guest interviews and more !
RSVP for free entry and access to win prizes from PayDay LA and our sponsors, including clothing, merch, and more!
Media coverage by Homegrown Radio, On tha Rize Magazine and ADayInLA.com
Sponsors: Urban $treet America Records, Nightout, Homegrown Radio, Pirate Studios, Voodoo Guru Digital Media, Audius.co, Deepr Music, Bob's Liquor Store, and Elevate Culture
About us
- Known as the "premier destination for new music" by HipHopDX + LA Weekly, PayDay LA places tomorrow's rap stars in front of crowds that are proud to pay to see their favorite rising artists, before they become household names.
No guest list. No VIP. Dope, curated Rap shit.
Some of our past performers are below: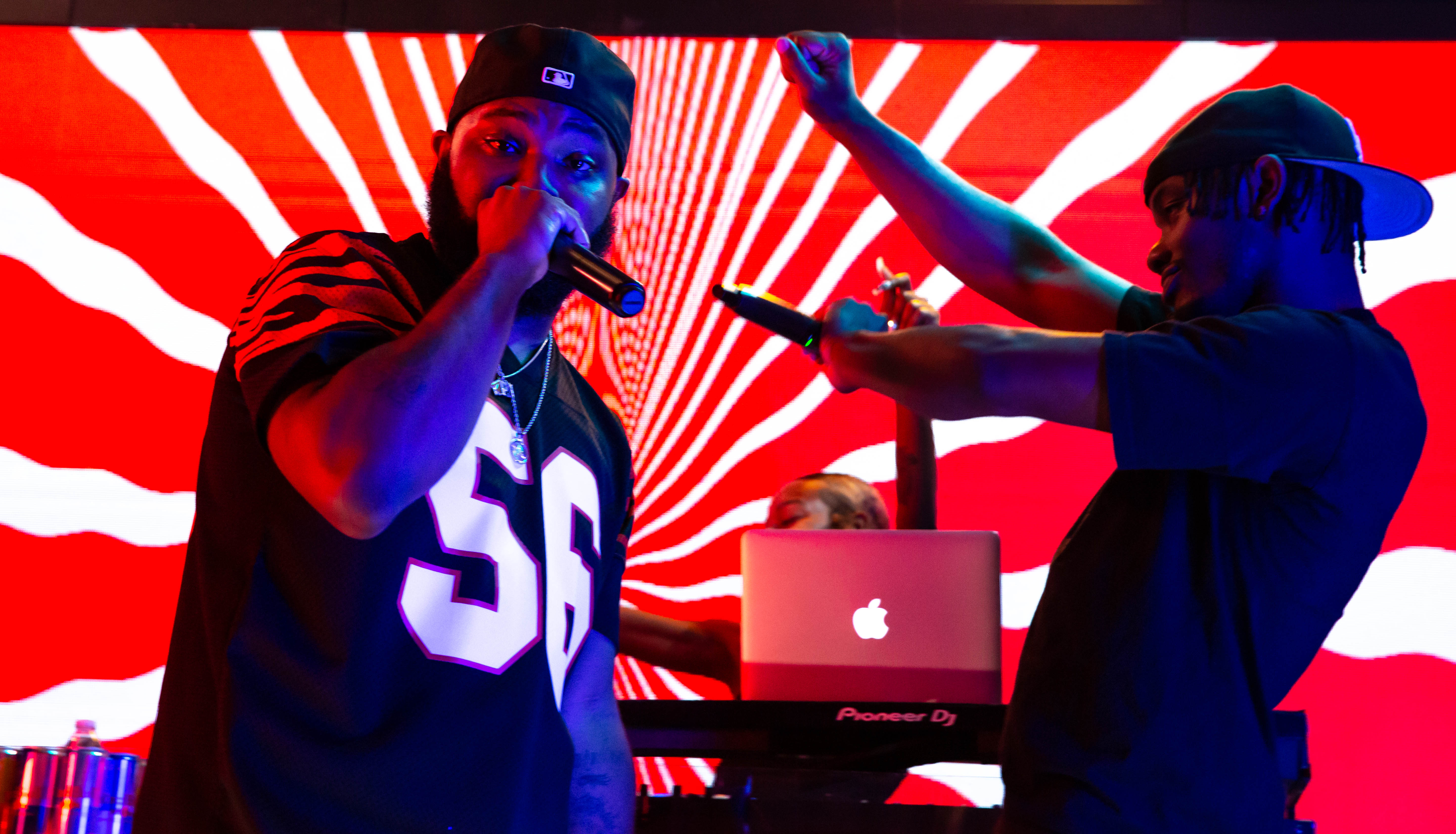 Airplane James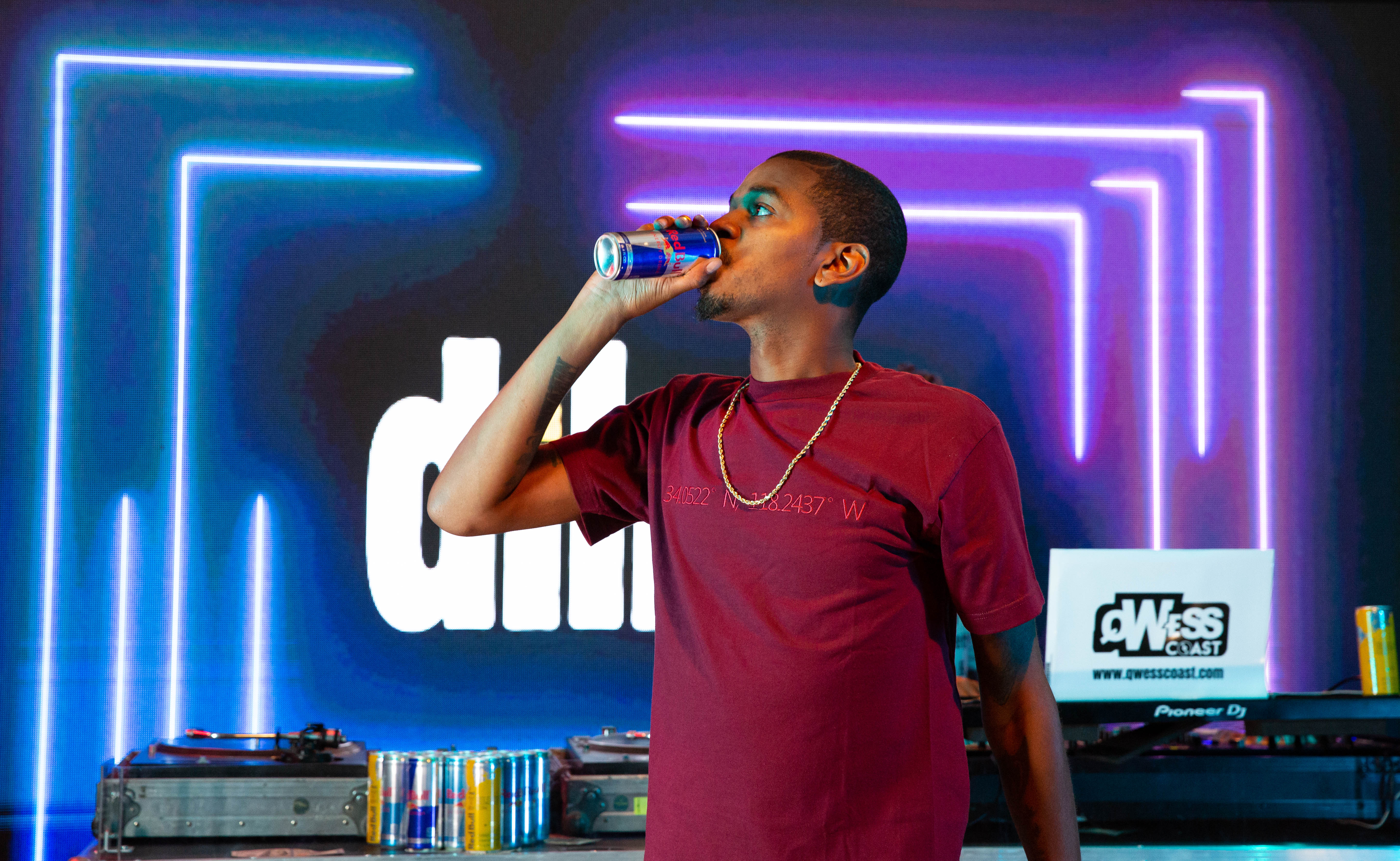 Trizz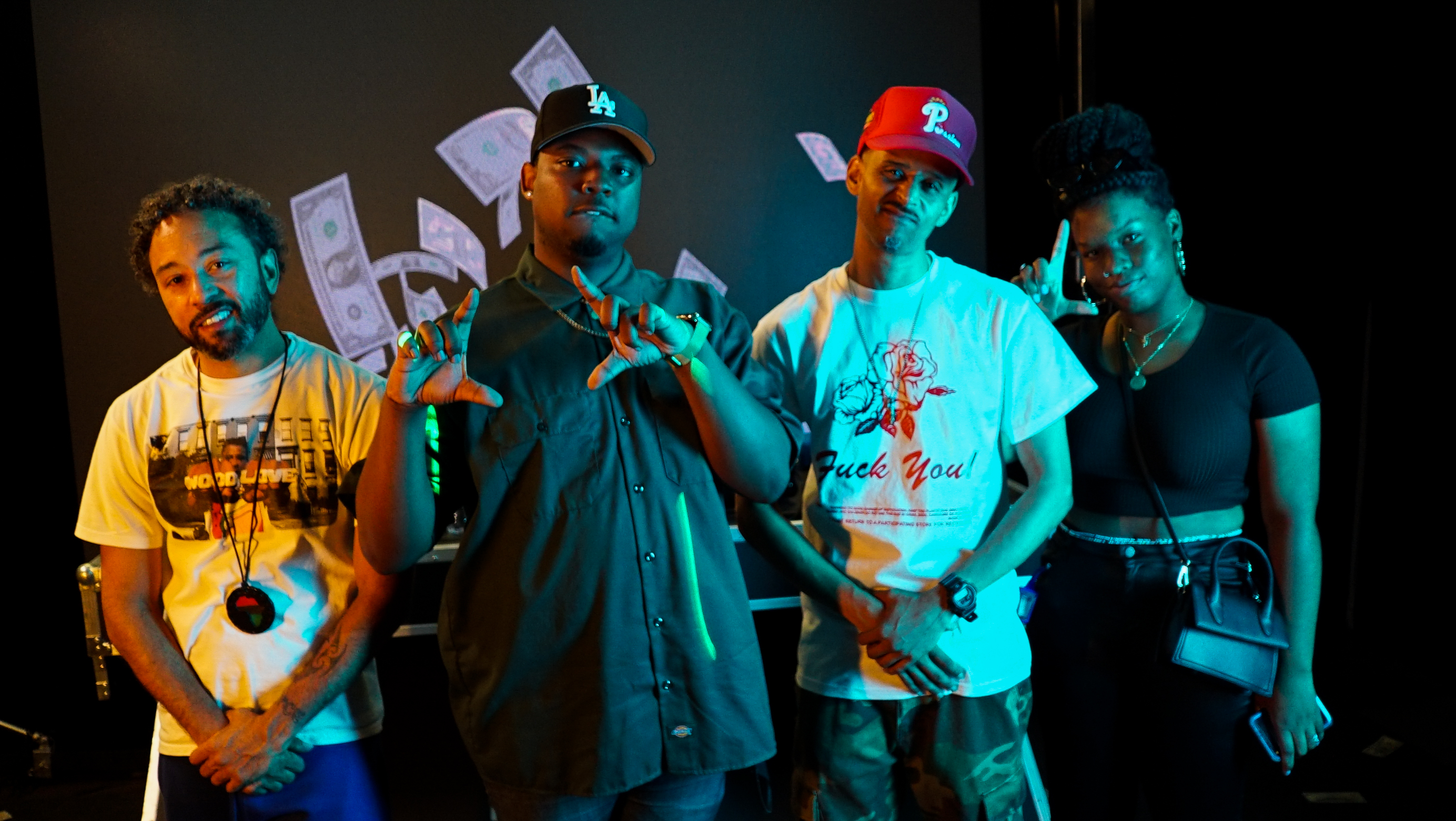 Rasual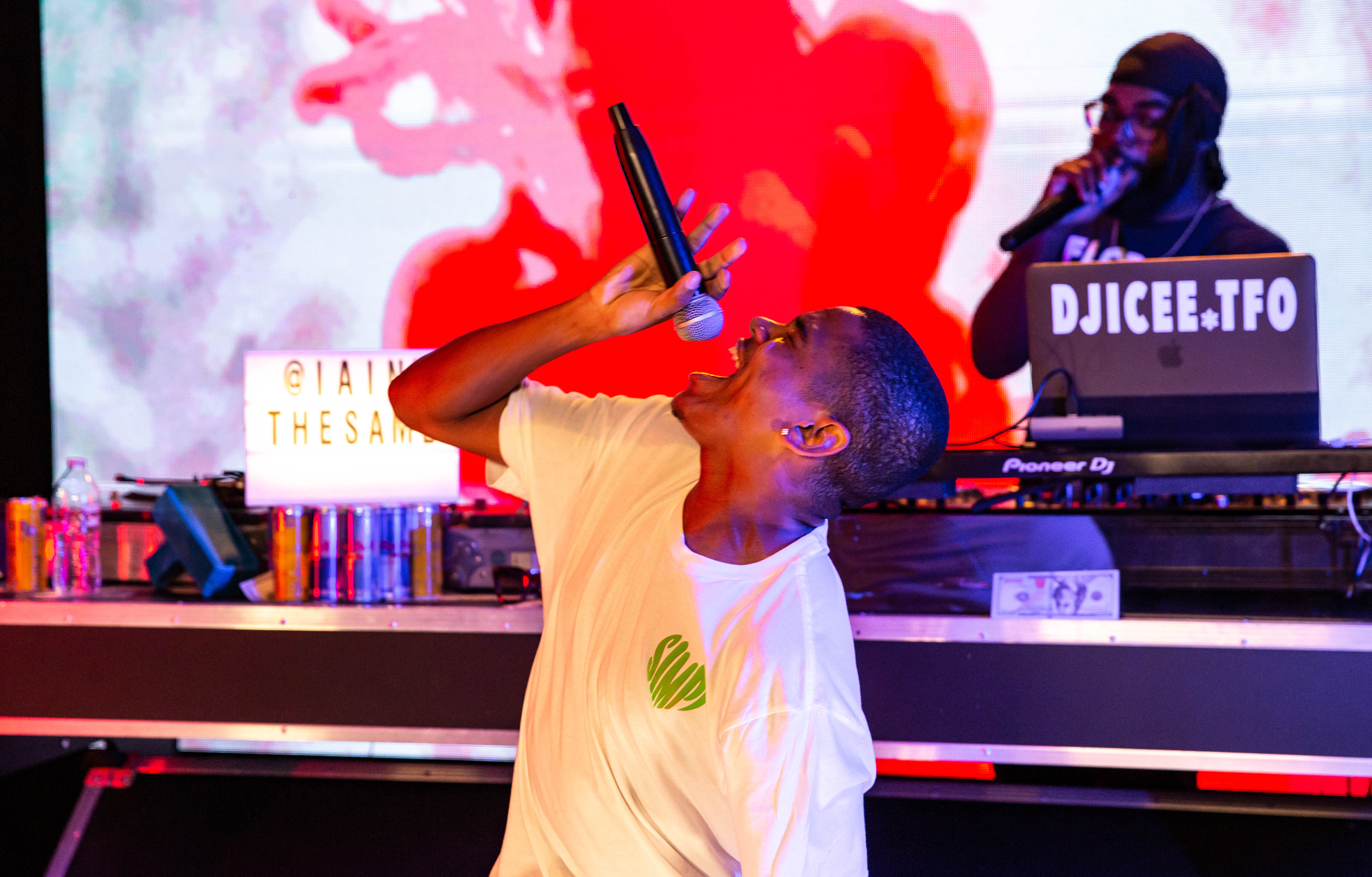 Holland Izz
Saturday, January 9, 2021
1:00pm - 5:00pm PST
PayDay LA
About
PayDay LA is an artist + event platform that gives fans access to rising acts they're proud to pay to see. Created by LA Rap artist El Prez in 2018, PayDay LA provides unsigned + independent artists an outlet to build their fanbase and connect with other industry creatives via concerts, original content + opportunities, playlists, and being placed on dope lineups in front of influential LA crowds.