Norchester Baseball Comedy Fundraiser at SoulJoel's Dome
About Steve:

Originally from Syracuse, NY Steven Rogers is a New York City based comedian who has been making others laugh for most of his life. Steven made his national TV debut in 2019 on The Late Show with Stephen Colbert and has been featured in multiple comedy festivals such as Lucy Fest and the Rogue Island Comedy Festival. He also has a popular anxiety themed podcast with fellow comedian Andrew Schiavone called, "Panic Attacking." Steven's comedic ability has established him as a feature act in comedy clubs and also a regular opener for Brian Regan in theaters across the country. His clever rapid fire material full of observations about his life and the world around him has entertained audiences from coast to coast!
About Collin:
Collin Chamberlin is a New York based comedian who's been entertaining audiences for years. His quick wit and family stories about growing up in Pittsburgh will make anyone laugh. His conversational delivery and timing make you feel like you're talking to a friend. Collin tours nationally for the Funny Bones, Improvs, and Heliums. He's had the privilege to perform in some of the most iconic venues in the country, including The Comedy and Magic Club. He's also written for Sirius XM. He'll talk about his obsession with fast food or rooming with his grandfather anywhere, as long as there's gas money and a microphone. Just ask him about the high school prom he ruined. Collin is host of the popular podcast, Hell Gigs. He's shared the stage with some of the best comedians working, including Pete Lee, Mark Normand, Adam Ferrara, and SNL's Kenan Thompson. Collin even had an onstage role with Steve Martin and Martin Short!
---
To help support those who support us, please order dinner before or during the show from any of these four local small businesses in Royersford!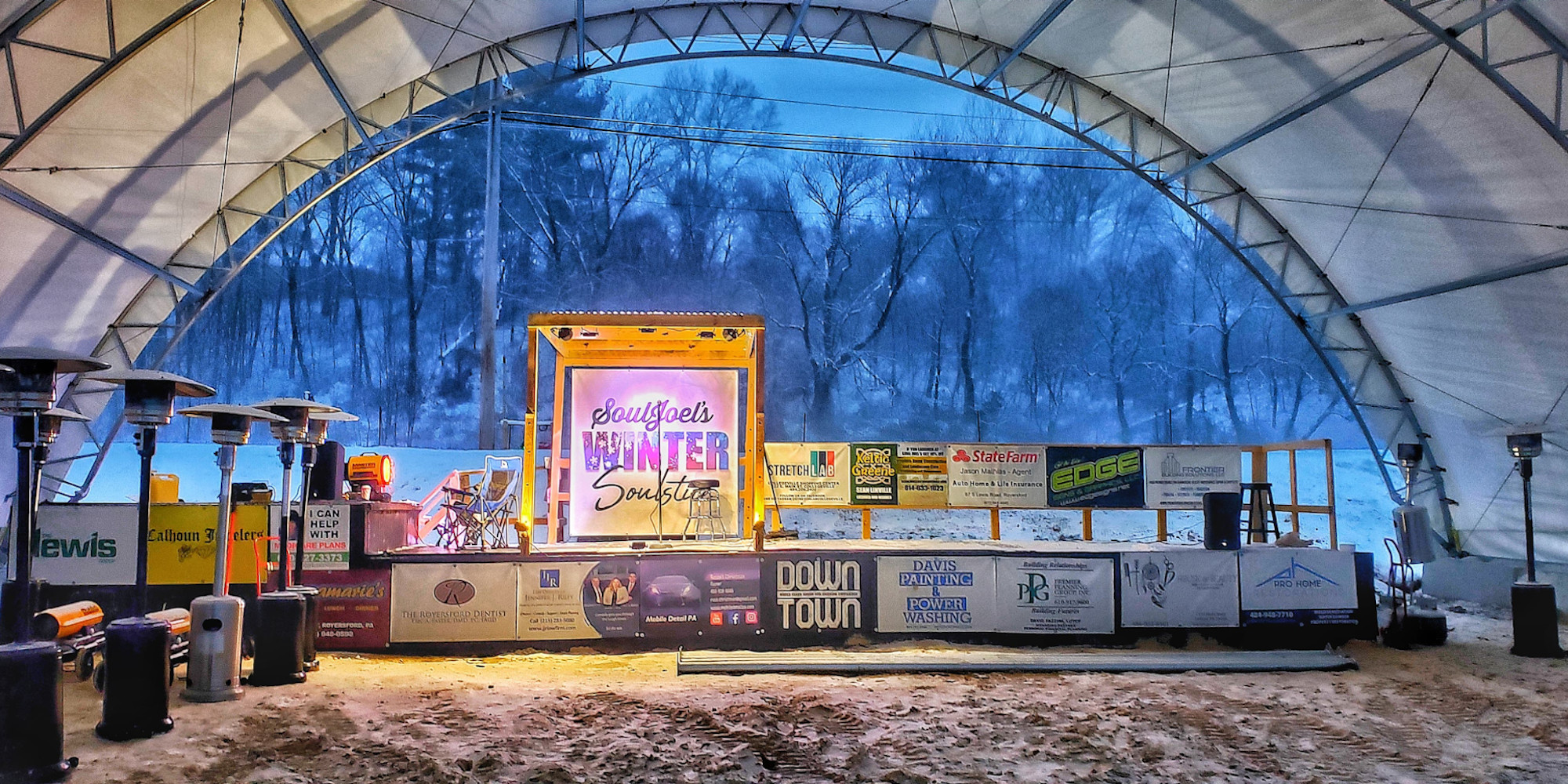 Thursday, April 8, 2021
7:00pm - 8:30pm EDT
SoulJoel's Comedy Club & Lounge