This New Year's Eve, Chef Bruno Riou has created two unique menus that best portray the Riviera art de vivre.
For guests who are joining us for our second dinner seating, you will enjoy unparalleled views of the fireworks over the famed Las Vegas Boulevard!
After Saint-Tropez and London, Rivea comes to Las Vegas offering a renewed take on a French and Italian influenced cuisine from internationally celebrated Chef Alain Ducasse.
A breezy, laid back atmosphere of white and maritime blues by the acclaimed Parisian design duo Patrick Jouin and Sanjit Manku, welcomes guests and sets a relaxed vibe.
Menus for Early and Late Seating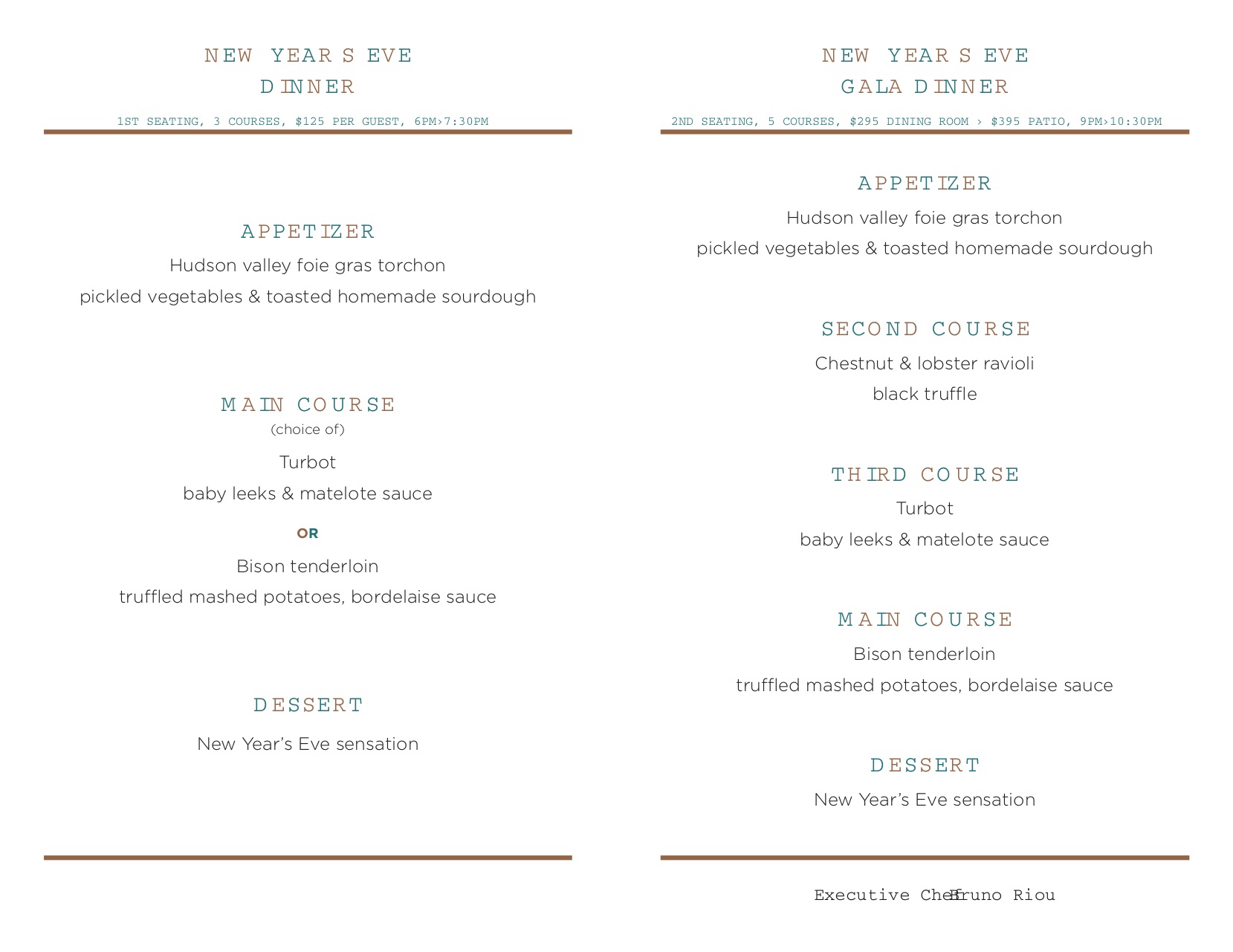 Tuesday, December 31, 2019