LANE 8: This Never Happened (Bay Area)
Saturday September 14th, 2019
2:00PM - 9:00PM
Frank Ogawa Plaza | Oakland, CA
Ages 18 & over
TIERS 1+2 = SOLD OUT. EVENT IS +75% SOLD OUT!
"Experience The Moment. Don't Record It. This Never Happened."

I am so so excited to present the return of the This Never Happened Summer Gatherings for 2019.

The magic of those first Summer Gatherings in 2017 was everything I envisioned when we first came up with the This Never Happened concept. The sense of community and connection was so inspiring--I was truly proud to share those moments with you all. We've always wanted to return to the series when the time was right, and I'm glad to say that time is now.

As with our past Summer Gatherings, I will be playing both a 2 hour opening set and a 3 hour closing set. In between, Ben Bohmer will be performing a special LIVE set.

As always, the dance floor will be a phone and photo-free space.

These will be my only shows in these cities for 2019. Let's make them count!!

Love, Daniel
Presented by DJ Dials, Red Eye, Vate Creative, & All Day All Night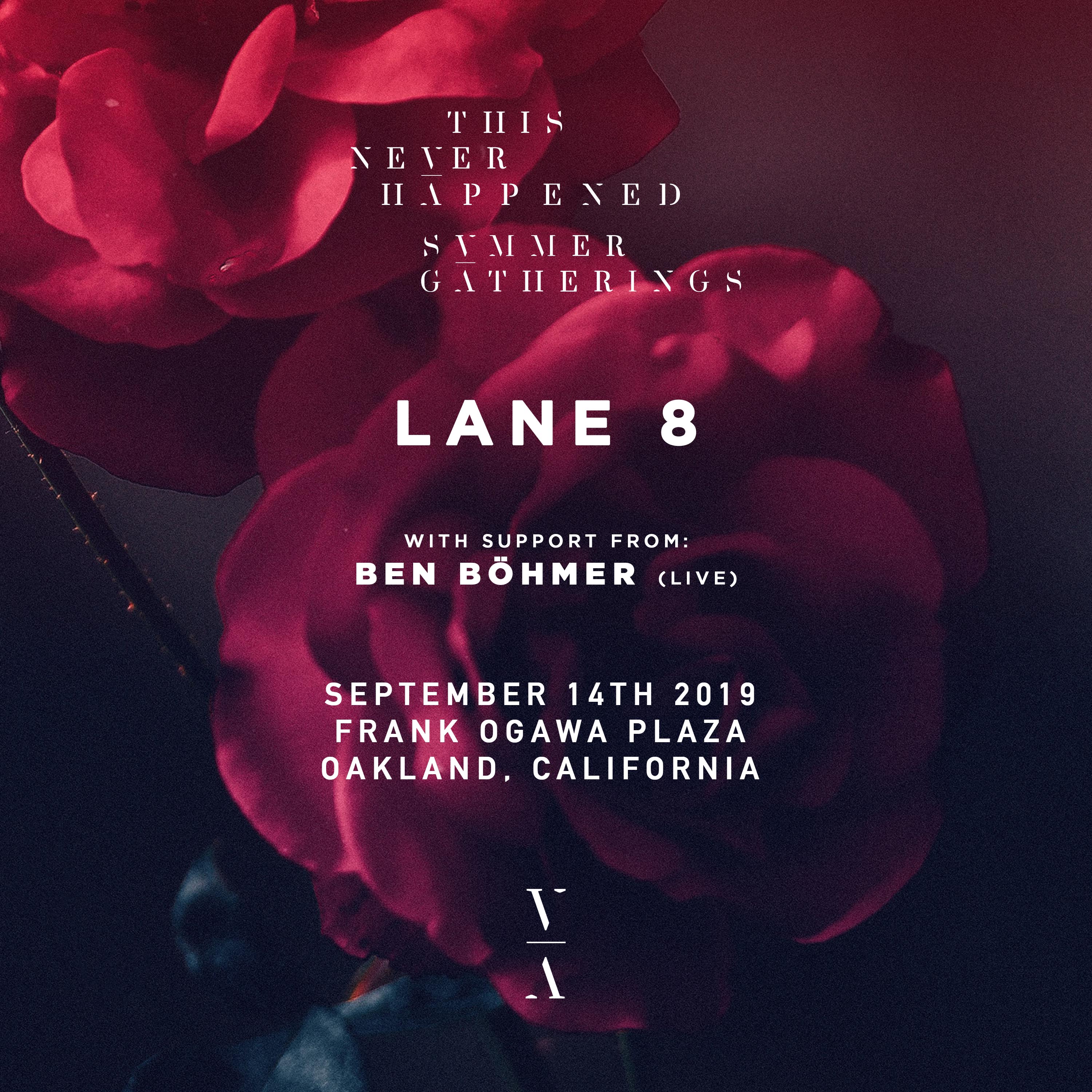 VENUE INFO:
This Never Happened will be located at the historic Frank Ogawa Plaza in downtown Oakland.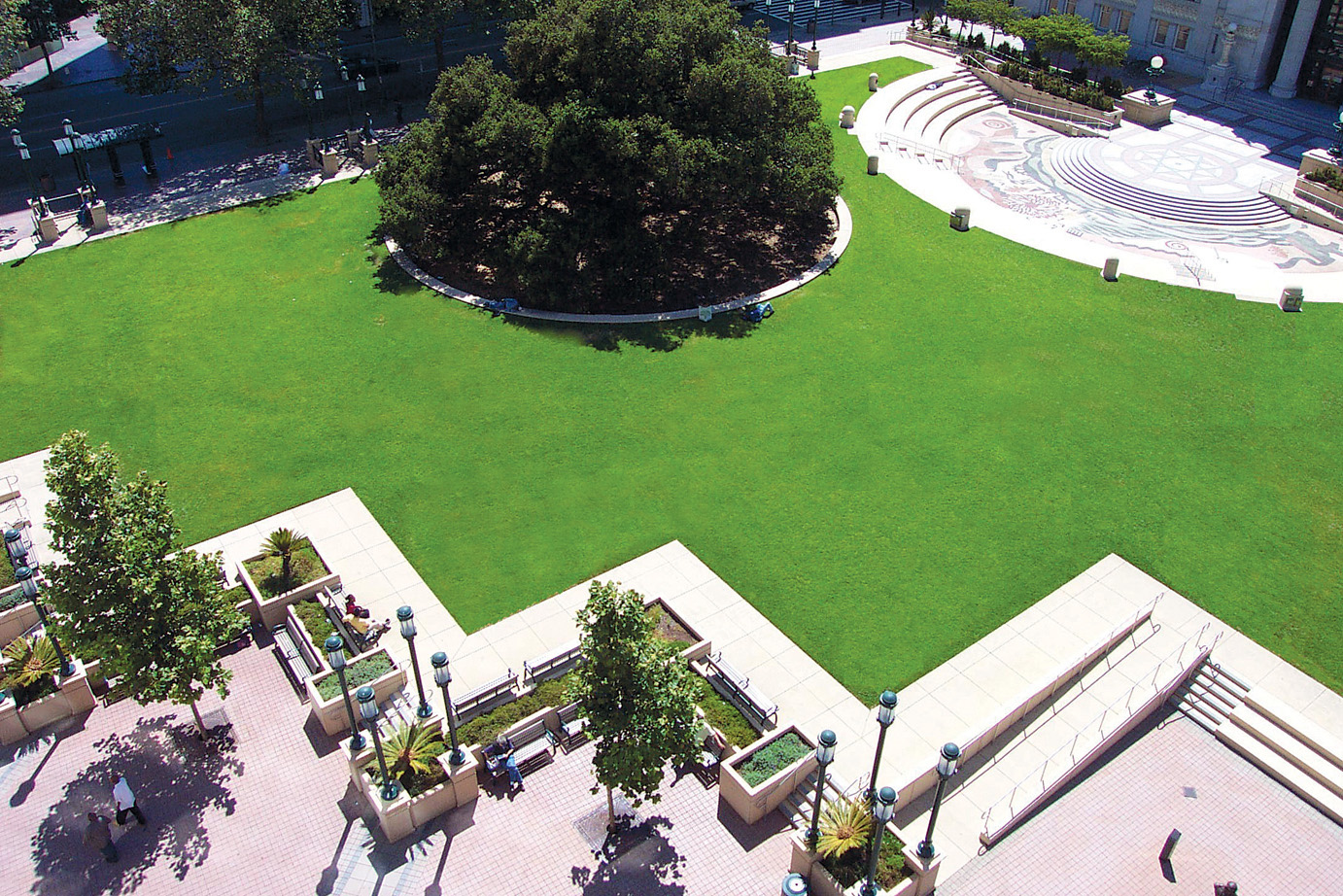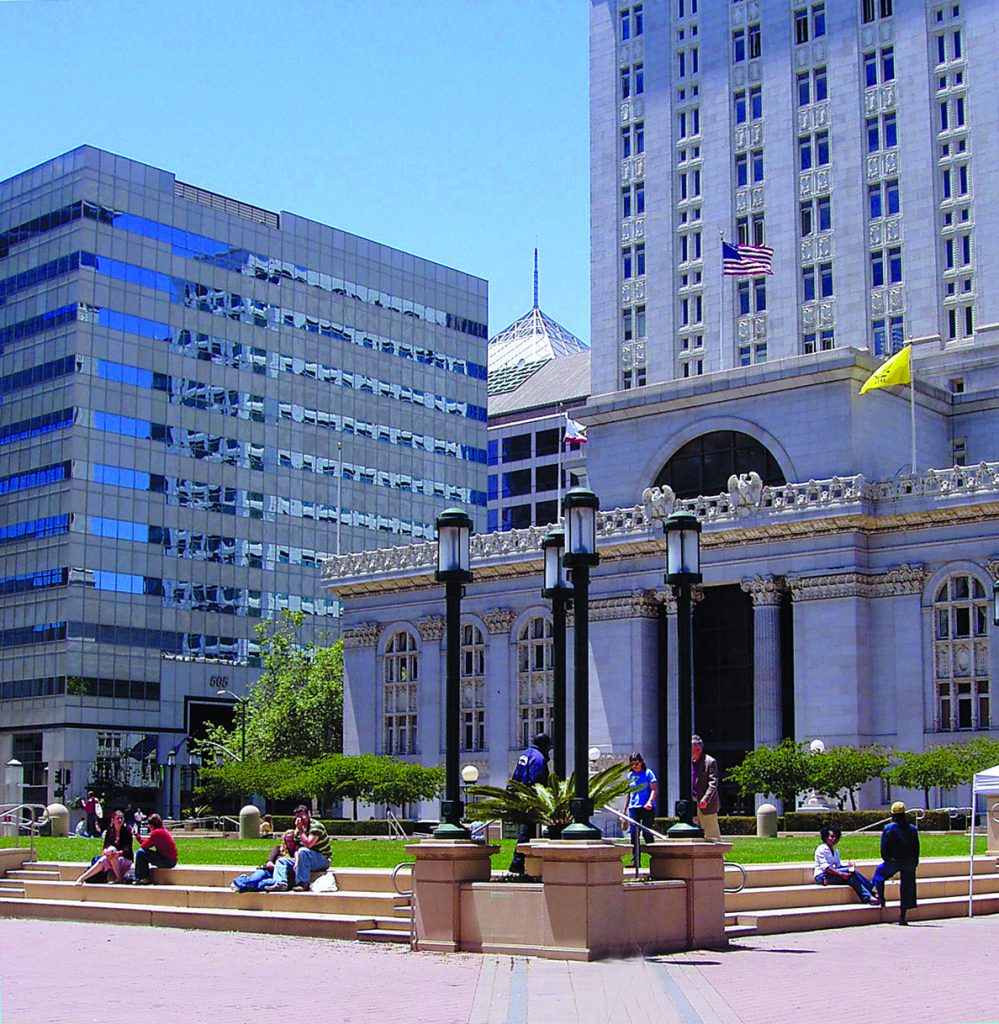 Enjoy Hop-On / Hop-Off BART access (drops you directly at the event) via 12th St - Oakland City Center Station
---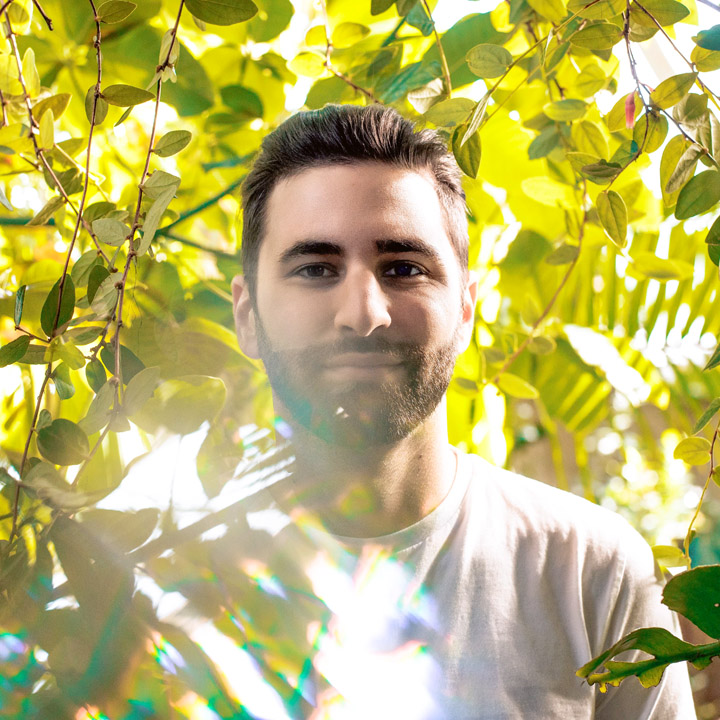 LANE 8
Rather than pander to the purists or create music for DJs alone, Daniel Goldstein aka Lane 8 has always tread his own, distinctive path - perhaps best summed up by his phones-free event and label concept This Never Happened.

The concept is a simple one: remove all phones and cameras from the event, get back to connecting with the music and the people around you. And it is one that has been embraced with passion by Lane 8's dedicated fanbase and the dance community at large with over. Since debuting the concept with a sold out show at San Francisco's Mezzanine in 2016, Lane 8 has taken the concept to over 60 shows in four different continues - playing to over 50,000 completely connected fans in the process.

In tandem with the events, Daniel's output on the TNH label has stood out for its integrity and artistry whether on emotional epics like 'Little Voices' or upbeat groovers such as 'With Me'. Always defined by a melodic touch, TNH is the culmination of a steady, assured rise over recent years.

This musical progression continued this year when Lane 8 released his sophomore album 'Little By Little' on the TNH imprint. With it he delivered a record that distilled his unique flair for melodic, heart-warming electronics that are both classy and quirky, traversing reflective electronica, instrumental club epics and leftfield pop moments alike.
This is a RAIN OR SHINE event.
No Refunds // No Exchanges.
Saturday, September 14, 2019
2:00pm - 9:00pm PDT
DJ Dials / Red Eye / Vate Creative
About
DJ Dials Presents Red Eye Presents Vate Creative