LANE 8: This Never Happened (Bay Area)
Saturday September 14th, 2019
2:00PM - 9:00PM
Frank Ogawa Plaza | Oakland, CA
Ages 18 & over
TIERS 1+2+3 = SOLD OUT. EVENT IS +90% SOLD OUT!
"Experience The Moment. Don't Record It. This Never Happened."

I am so so excited to present the return of the This Never Happened Summer Gatherings for 2019.

The magic of those first Summer Gatherings in 2017 was everything I envisioned when we first came up with the This Never Happened concept. The sense of community and connection was so inspiring--I was truly proud to share those moments with you all. We've always wanted to return to the series when the time was right, and I'm glad to say that time is now.

As with our past Summer Gatherings, I will be playing both a 2 hour opening set and a 3 hour closing set. In between, Ben Bohmer will be performing a special LIVE set.

As always, the dance floor will be a phone and photo-free space.

These will be my only shows in these cities for 2019. Let's make them count!!

Love, Daniel
Presented by DJ Dials, Red Eye, Vate Creative, & All Day All Night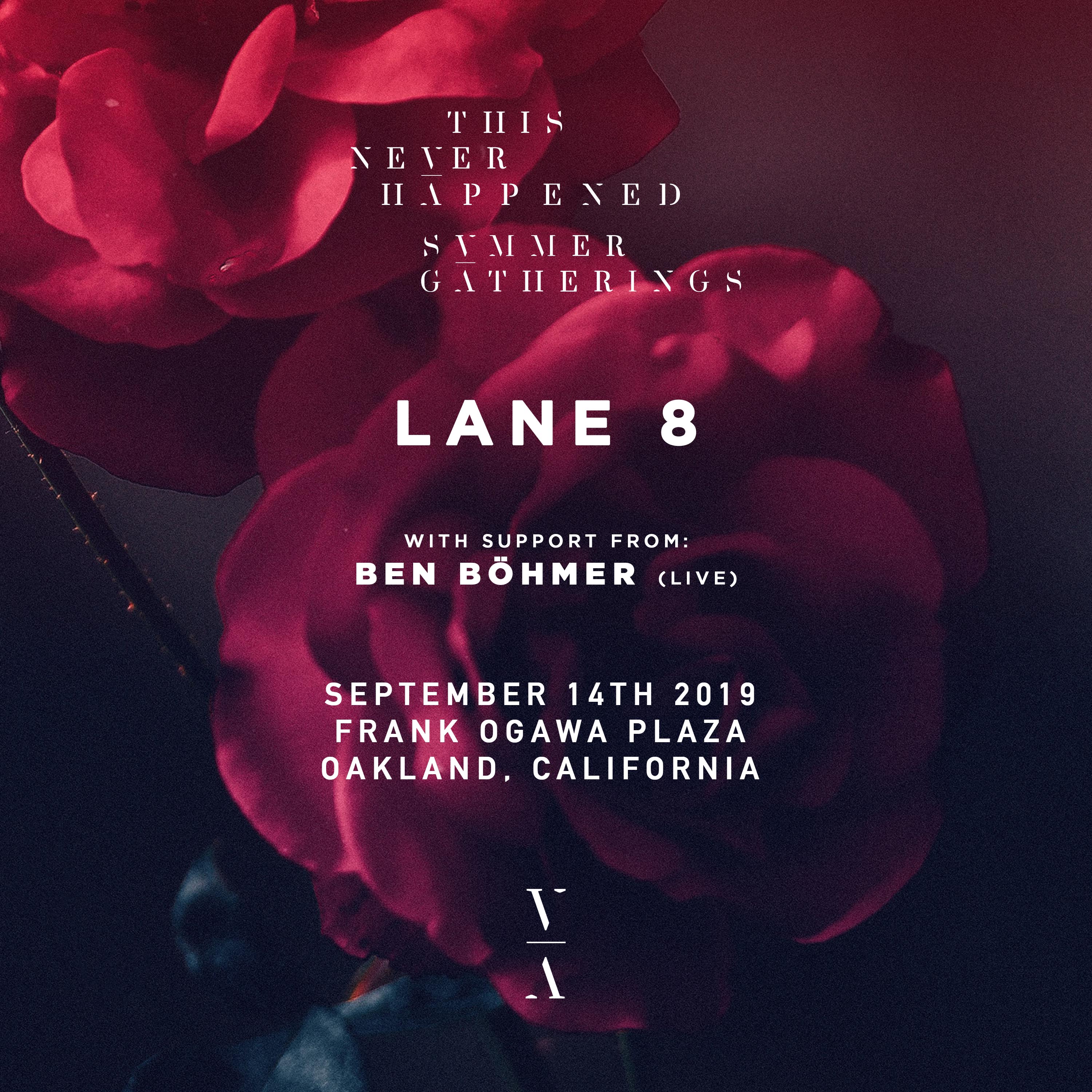 ---------------------------------------------------------------------
VENUE INFO:
This Never Happened will be located at the historic Frank Ogawa Plaza in downtown Oakland.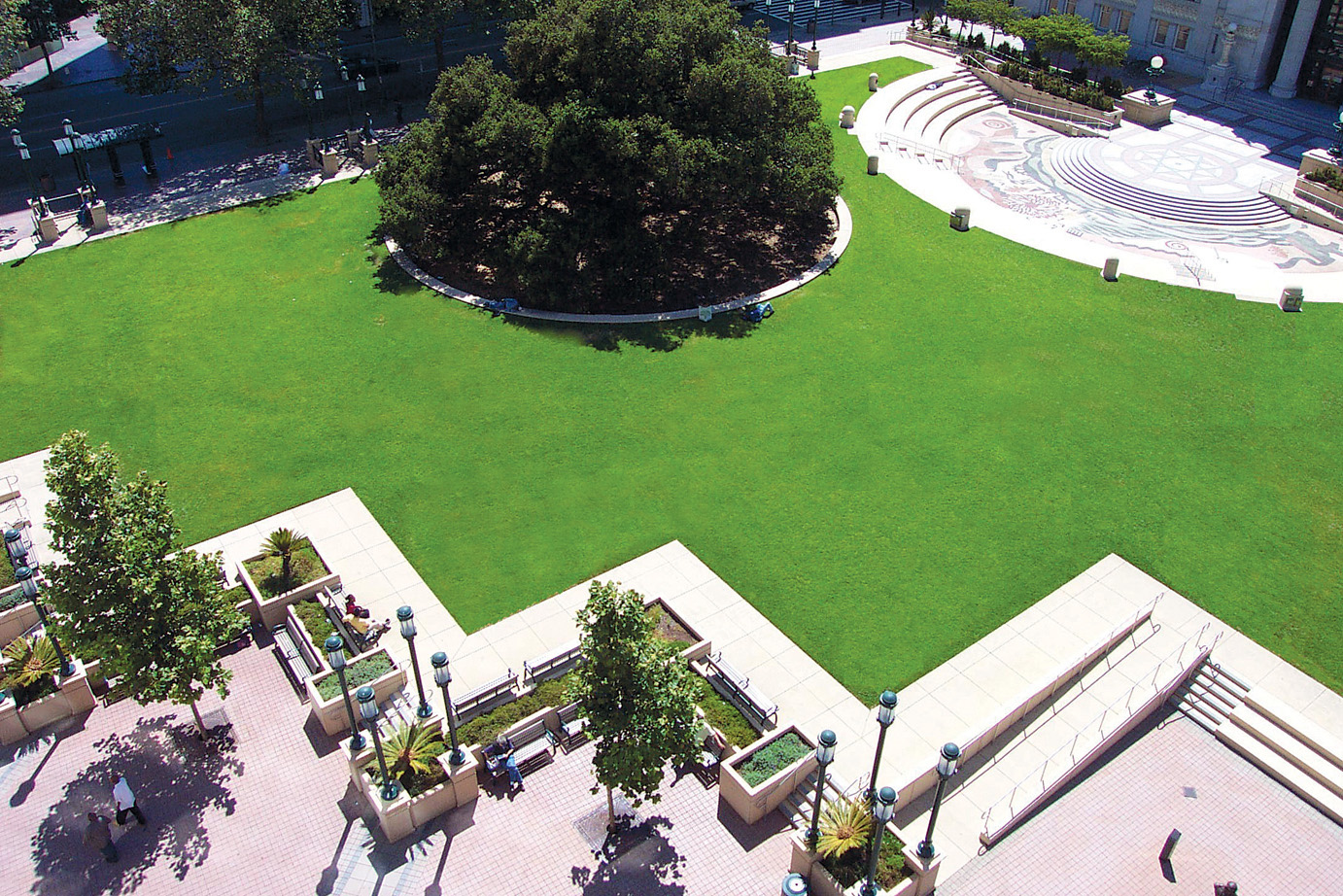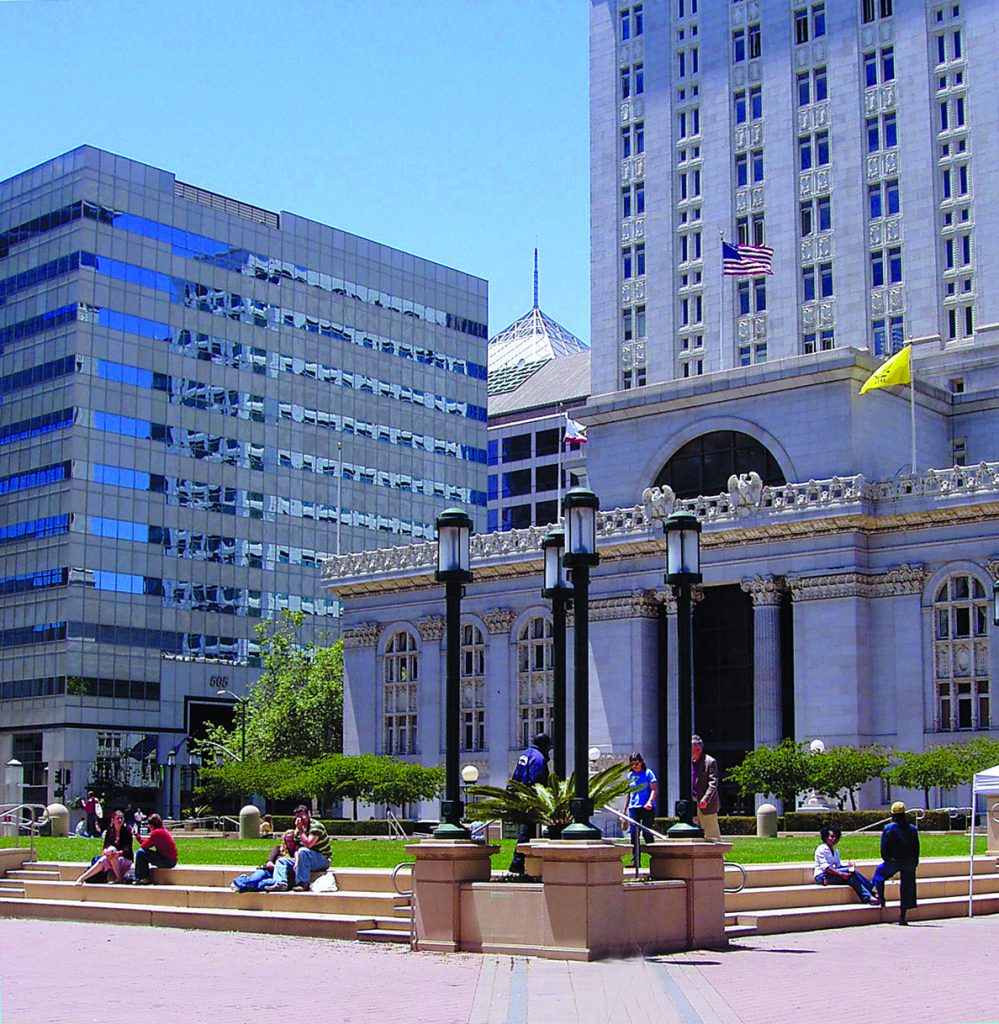 Enjoy Hop-On / Hop-Off BART access (drops you directly at the event) via
12th St - Oakland City Center Station
No Ins & Outs from the venue will be permitted
---
---------------------------------------------------------------------
FOOD TRUCKS & FULL BAR WILL BE AVAILABLE ON-SITE
No Outside Food or Drink pls!
BBQ, Chicken Tenders, Fries
El Burrito Loco
Burritos, Tacos, Quesadillas
333 Truck
Asian-style Tacos, Burritos, Rice Bowls w/ Korean BBQ, Indian, & Mexican style options
Haley McNicoll's
Burgers, Fish & Chips, Salads
---------------------------------------------------------------------
VENUE RULES // FAQ
+ YES - Bring Your ID. Must be US government issued ID or driver's license or US/Foreign Passport. No DMV papers
+ YES - Cell Phone and/or portable charger. Security will place temporary stickers over the camera lenses so that no photos or video may be taken during the event. Please respect the vibe of This Never Happened!
+ YES - Blankets
+ YES - Gum (must be sealed upon entry)
+ YES - E-cigarettes
+ YES - Umbrellas
+ YES - Flow Toys
+ YES - Totems (max height 8' - no inflatables - any item deemed dangerous will not be permitted)
+ YES - Lip Balm
+ YES - Sunglasses or Hats
+ YES - Wet Wipes
- NO Re-Entry (Ins/Outs)
- NO Outside Food or Drink
- NO CIGARETTES / SMOKING (City Of Oakland Parks policy)
- NO Professional Cameras
- NO Lawn Chairs or Inflatables
- NO Glow Sticks
- NO Pets
- NO Pens or Markers
- NO Stickers
- NO Balls or Frisbees (Lawn Games will be avail on-site)
- NO Weapons
- NO Drugs or (Marijuana) Paraphernalia
- NO OPEN packs of Cigarettes
- NO Massagers
- NO Water Guns or Toy Guns
+ YES ALLOWED BAGS: CLEAR backpacks, Fanny packs, Purses, Drawstring bags, EMPTY Camelbaks.
- NOT APPROVED BAGS: Colored backpacks, Backpacks w/ greater than 1 pocket, Duffel bags, Suitcases, etc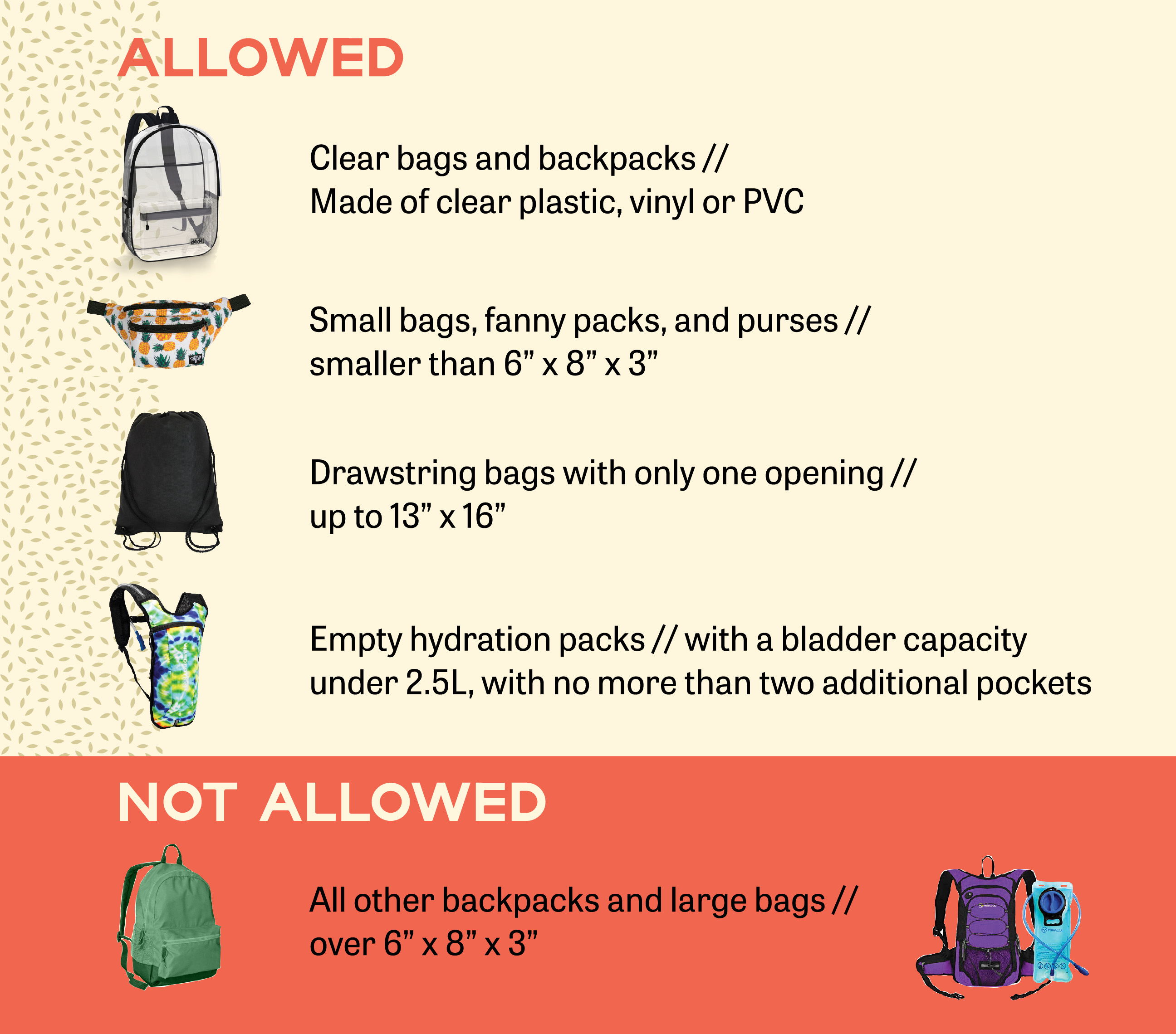 ---------------------------------------------------------------------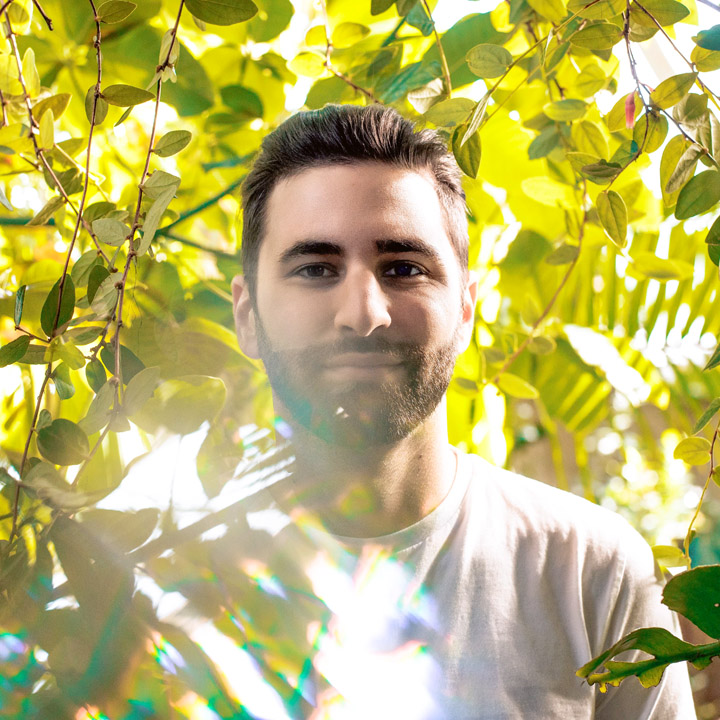 LANE 8
Rather than pander to the purists or create music for DJs alone, Daniel Goldstein aka Lane 8 has always tread his own, distinctive path - perhaps best summed up by his phones-free event and label concept This Never Happened.

The concept is a simple one: remove all phones and cameras from the event, get back to connecting with the music and the people around you. And it is one that has been embraced with passion by Lane 8's dedicated fanbase and the dance community at large with over. Since debuting the concept with a sold out show at San Francisco's Mezzanine in 2016, Lane 8 has taken the concept to over 60 shows in four different continues - playing to over 50,000 completely connected fans in the process.

In tandem with the events, Daniel's output on the TNH label has stood out for its integrity and artistry whether on emotional epics like 'Little Voices' or upbeat groovers such as 'With Me'. Always defined by a melodic touch, TNH is the culmination of a steady, assured rise over recent years.

This musical progression continued this year when Lane 8 released his sophomore album 'Little By Little' on the TNH imprint. With it he delivered a record that distilled his unique flair for melodic, heart-warming electronics that are both classy and quirky, traversing reflective electronica, instrumental club epics and leftfield pop moments alike.
BEN BOHMER
Ben's childhood was minted by musical fulfillment through learning the piano, the trumpet and growing up under the influence of many different musical genres. It wasn't until years later, that he came to electronic music through experiments with synthesizers and became a producer.His live sets are an absolute highlight as he improvises around his own productions which have appeared on such esteemed labels as Keller Rec., Ostfunk Rec., Ton Töpferei, Freundchen Rec. & Bade Records. Through newly created sounds for every gig it's simply impossible to sit still while the "Böhmer Sound" is blastingly fulfilling you with an individual experience. These performances always create individual experiences pulling in the audience through that prolific yet deep "Böhmer Sound". It's all about that musical happening and the collision of always newly created musical sounds.
This is a RAIN OR SHINE event.
No Refunds // No Exchanges.
Saturday, September 14, 2019
2:00pm - 9:00pm PDT
DJ Dials / Red Eye / Vate Creative
About
DJ Dials Presents Red Eye Presents Vate Creative