2020 Honored Marque: Bugatti
Indulge in an unforgettable weekend of
World Class Cars and World Class Experience
at one of the finest internationally renowned classic automobile showcases in the United States on
April 17-19
. From luxurious VIP parties to a breathtaking display of 150 rare automobiles along La Jolla's stunning Pacific Ocean shores,
SCROLL DOWN
to learn more about tickets to prestigious automotive event of the year.
Join us for a world-class weekend of celebratory automotive events:
Friday, April 17 - Concours Social Club
7pm to 10pm | THE LOT La Jolla | $100 through April 1
Kick off the La Jolla Concours d'Elegance weekend festivities, at the inimitable Concours Social Club. Expect all the tea to be spilt on upcoming highlights of this iconic La Jolla weekend affair while you enjoy hosted effervescent cocktails and luscious bites provided by The Lot. Interactive excitements and photo moments await you at this high end extravaganza known for its contemporary luxe and high end design. Dress in your stylish best and be part of the trendiest cocktail event in San Diego as we start our weekend of spectacular experiences.
Full hosted bar of vibrant drinks (21+)
Sensational bites provided by THE LOT La Jolla
Lively entertainment
High end design & modern creativity unite for chic photo moments
& MORE ambrosial surprises

Saturday, April 18 - Le Cabaret Du Concours
5pm to 9pm | Ellen Browning Scripps Park | $175 through March 2
Outrageously glamourous and glittering in frivolity and fun, Le Cabaret du Concours excites a Parisian spectacular along the shores of the Pacific Ocean. Bedecked with plush sofas, velvet curtains and dazzling chandeliers, you have stumbled upon a masterful mélange of decadence without restraint.
Underground performances kick to fascination as dynamic entertainment towers with an opulent ja ne sais quoi.
Showmanship abounds through a lively live auction of unrivaled prizes and a silent auction of exceptional appeal.
La Croupier awaits the turn of every gaming savant at the propitious Concours Casino.
Mingle and indulge on extravagant cocktails and the finest cuisines and plat du jour from the crème de la crème of San Diego restaurants.
Granting carte blanche to all revelers, improv and intrigue will light up the night as a revue of humor and wit dance through the night of avant garde theatrics.
Ticket Includes:
Hosted bar of artistic cocktails from expert mixologists
Bid on valuable items at the Silent & Live Auction
Entertainment that will ignite the dance floor
Delicacies from 20 of San Diego's top restaurants
This event is 21+ only

Sunday, April 19 -La Jolla Concours d'Elegance
9am to 4pm | Ellen Browning Scripps Park
General Admission - $55 through March 2
Join discerning car enthusiasts from across the globe to experience a World Class Concours unlike any other!
Ticket Includes:
130 one-of-a-kind classic and exotic automobiles
Complimentary French 75 Cocktail, honey tasting and chocolate tasting in the Champagne and Honey Tasting Garden
Vintage air parade
Breathaking views of Pacific Coast Ocean & La Jolla's sunny bluffs
La Jolla Concours d'Elegance commemorative program (while supplies last)
VIP - $155 through March 2
Live luxuriously at the La Jolla Concours with decadent treats, private areas, hosted bar and more!
Ticket Includes (all benefits of GA Plus):
Designated VIP entrance
Designated VIP lounge area
Full hosted bar from 11am-4pm (21+)
Designated VIP restrooms
Delectable lunch with elevated bites from 15 of San Diego's finest restaurants (11am-2pm)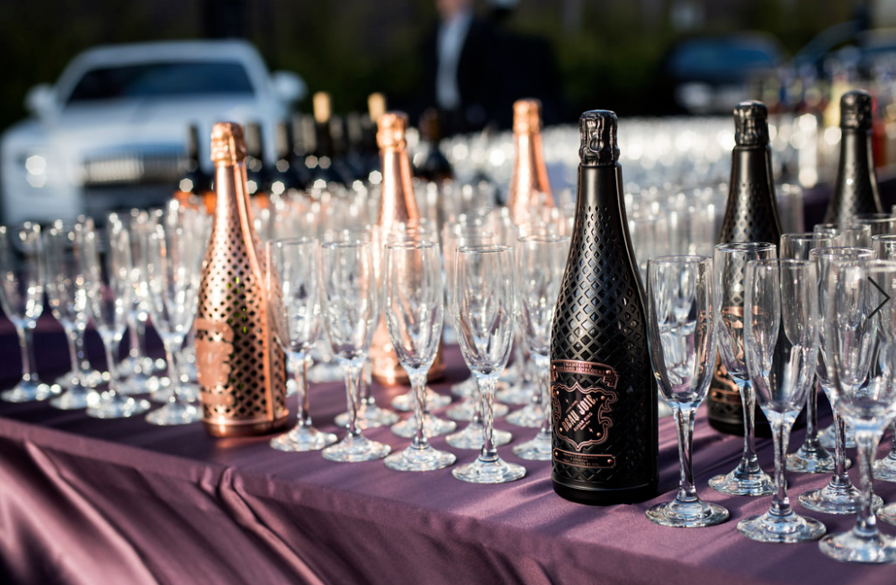 Ultimate VIP Package (3-Day Weekend Package)
Value of $430 | $350 through March 2
Save by attending all of the La Jolla Concours extravagant weekend events and enjoy all of the exclusive first-class benefits as an Ultimate VIP!
Friday, April 17 - Concours Social Club
Saturday, April 18 - Le Cabaret Du Concours
Sunday, April 19 - La Jolla Concours d'Elegance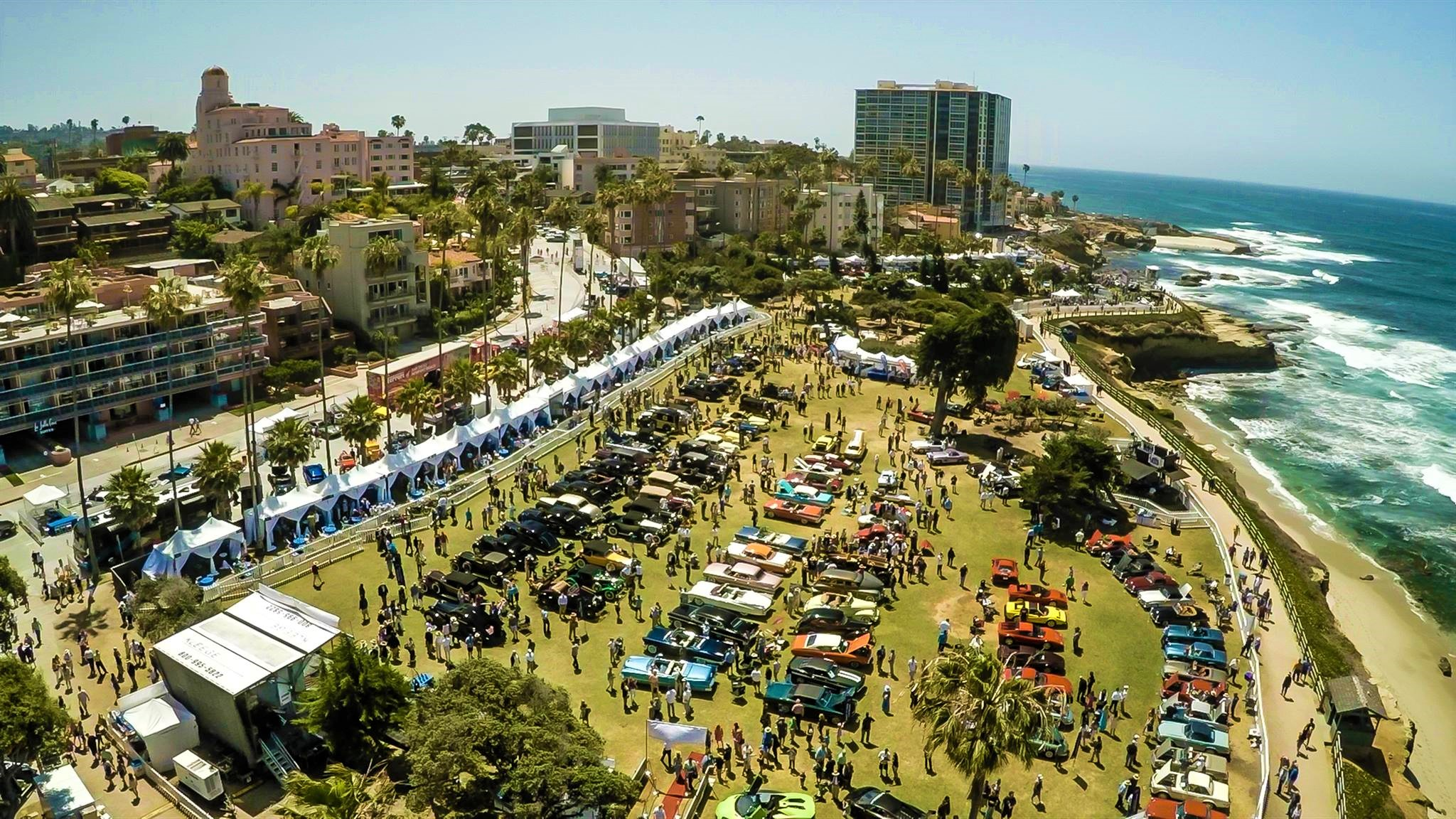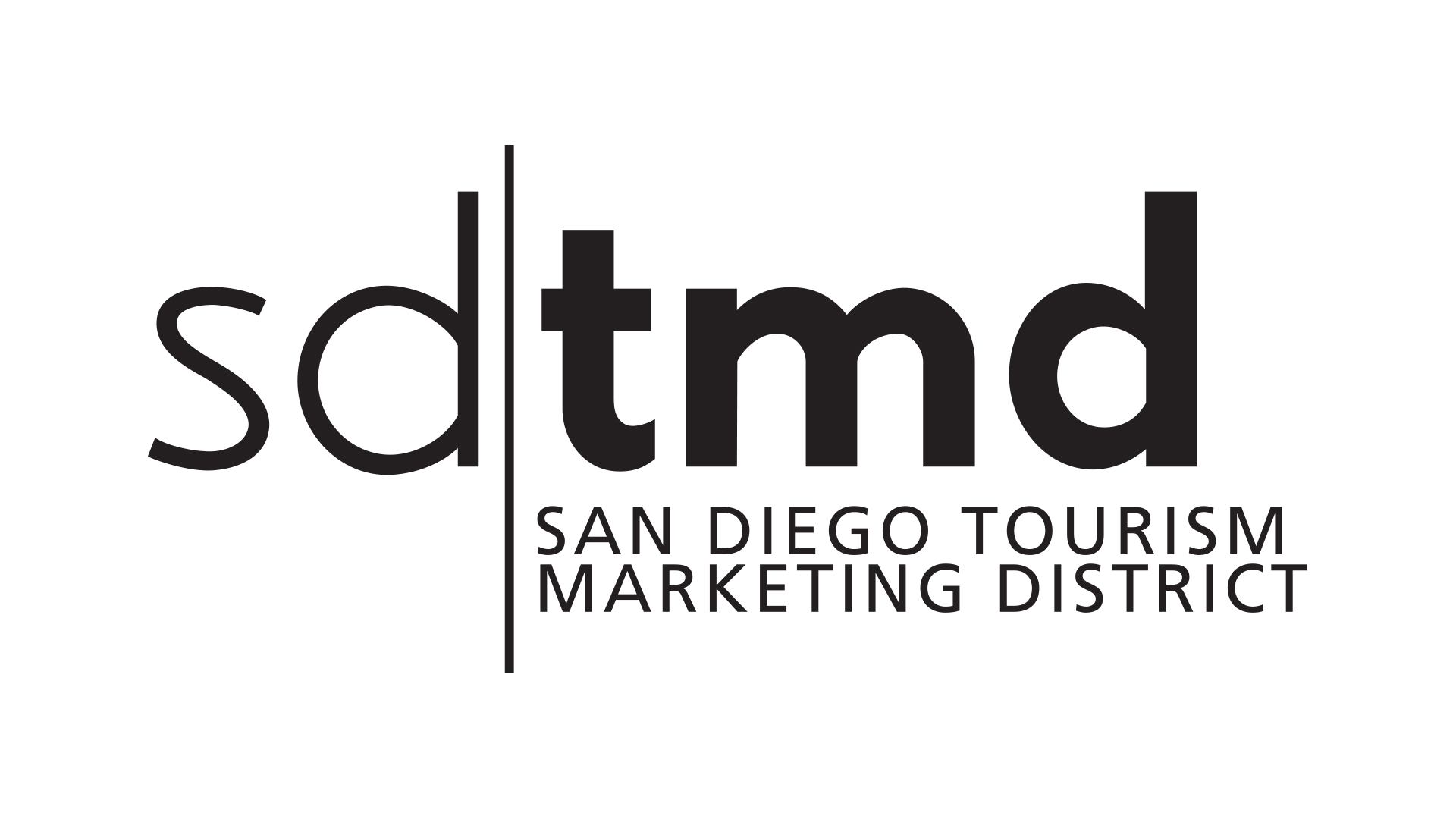 Funded in part by the San Diego Tourism Marketing District Corporation with City of San Diego Tourism Marketing District assessment funds.
For more information and exclusive updates, visit our website at
lajollaconcours.com
!
To
register your vehicle
for the 2020 La Jolla Concours weekend events, CLICK HERE:
https://www.lajollaconcours.com/event-registration
Like us on Facebook:
@LaJollaConcours
, Follow us on Instagram:
@LaJollaConcours
and Twitter:
@LaJollaConcours
#LaJollaConcours #LJCDE #concours #carshow #carshow2020 #luxuryvehicle #carrestoration #classiccar
Fri, Apr 17 - Sun, Apr 19
La Jolla Historical Society