Hello Spring-Ford Comedy Fundraiser at SoulJoel's Dome
Hello Spring-Ford School Board is the campaign for Abby Deardorff, Erica Hermans, and Karen Weingarten. We are the Hello Spring Ford for School Board team.
Caitlin Peluffo is a stand-up comic, actor and writer living in New York City. She recently made her network television debut on The Late Show with Stephen Colbert and has been seen on NBC Seeso's "New York's Funniest" as well as the Comcast Network as a finalist in the 'Trial By Laughter Comedy Competition.' Peluffo is a regular in the NYC comedy scene performing in clubs like New York Comedy Club, Stand Up NY, Gotham Comedy Club, and was recently featured in the Carolines on Broadway Breakout Artist Series. This past year she opened for Maria Bamford while also being featured in festivals across the country like the Limestone Comedy Festival, Brooklyn Comedy Festival, Laughing Skull Comedy Festival, Guilda's Laughfest, and the Asheville Comedy Festival. She's also been featured in the Accidental Comedy Festival, All Jane Comedy Festival, Women in Comedy Festival, Maine Comedy Festival, and was runner up in the Finger Lakes, San Diego, and the Stand Up NY Comedy Competitions. She's performed in San Francisco's Sketchfest in the Audible's Fresh Voices Showcase and was featured on both Sirius XM's "Raw Dog" and Audible's "Punchlines."
Raanan Hershberg recently made his television network debut on The Late, Late Show with James Corden where he talks about his shrill, loud Mom and growing up Jewish in Kentucky. You can also see him on Comedy Central's Live at the Cellar. He performs regularly at The Comedy Cellar, The New York Comedy Club, and Gotham Comedy Club. He was selected to be a finalist in NBC's Stand Up for Diversity, The Laughing Skull Festival, and The Boston Comedy Festival. He regularly opens for Kathleen Madigan in sold out theaters across the country. 800 Pound Gorilla Records recently produced his second album 'Downhill Ever Since' which is available now wherever you listen to music. He recently premiered his solo show OFF THE GRID in the New York International Fringe Festival
---
To help support those who support us, please order dinner before or during the show from any of these four local small businesses in Royersford!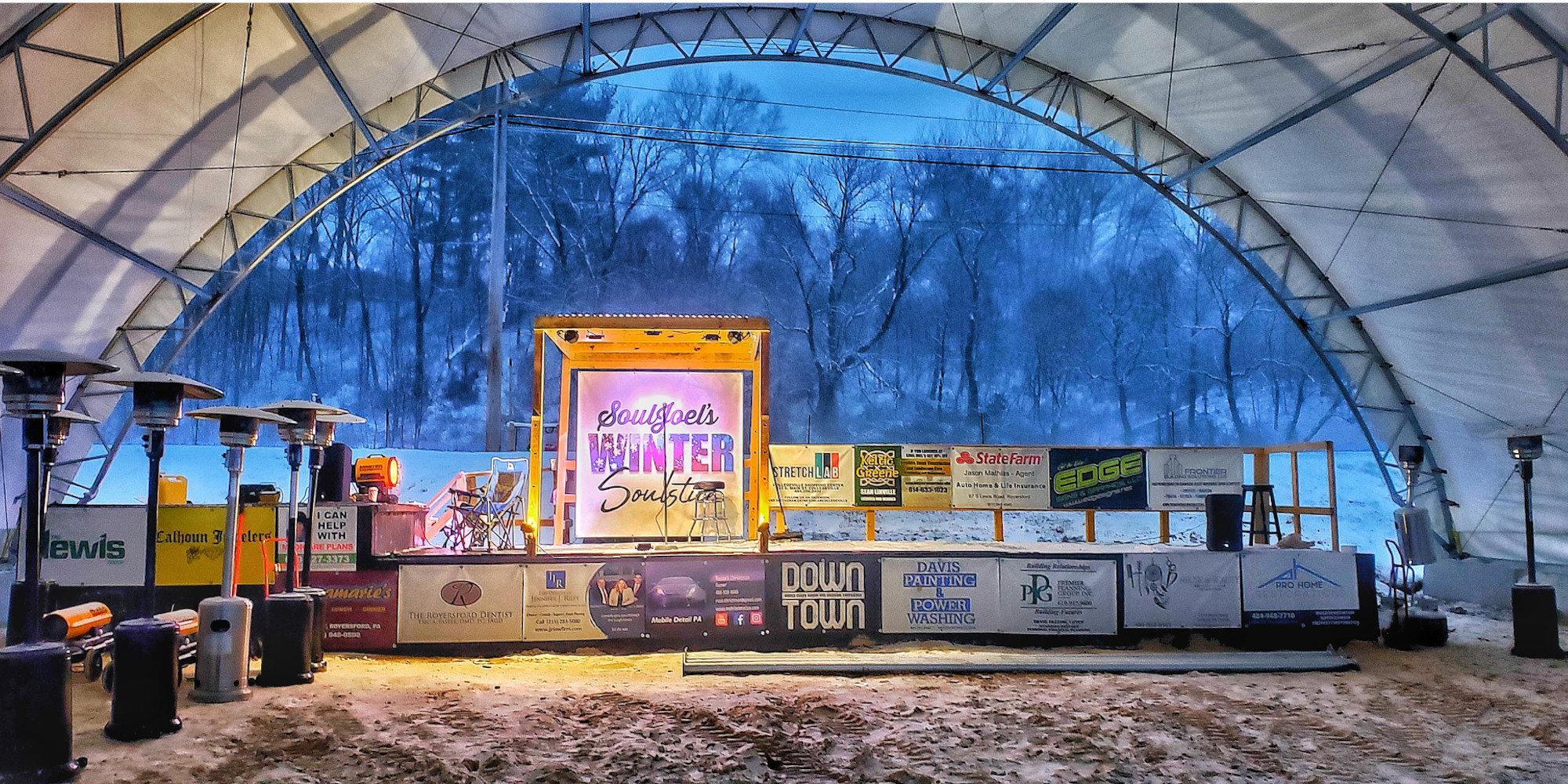 Thursday, April 1, 2021
7:00pm - 8:30pm EDT
SoulJoel's Comedy Club & Lounge