LIMITED TICKETS AVAILABLE AT THE DOOR
STARTING @ 1:00PM
---
Fisher presents "Catch & Release" | St. Patricks Day |
SAN FRANCISCO BLOCK PARTY
Sunday March 17th :: 1PM - 8PM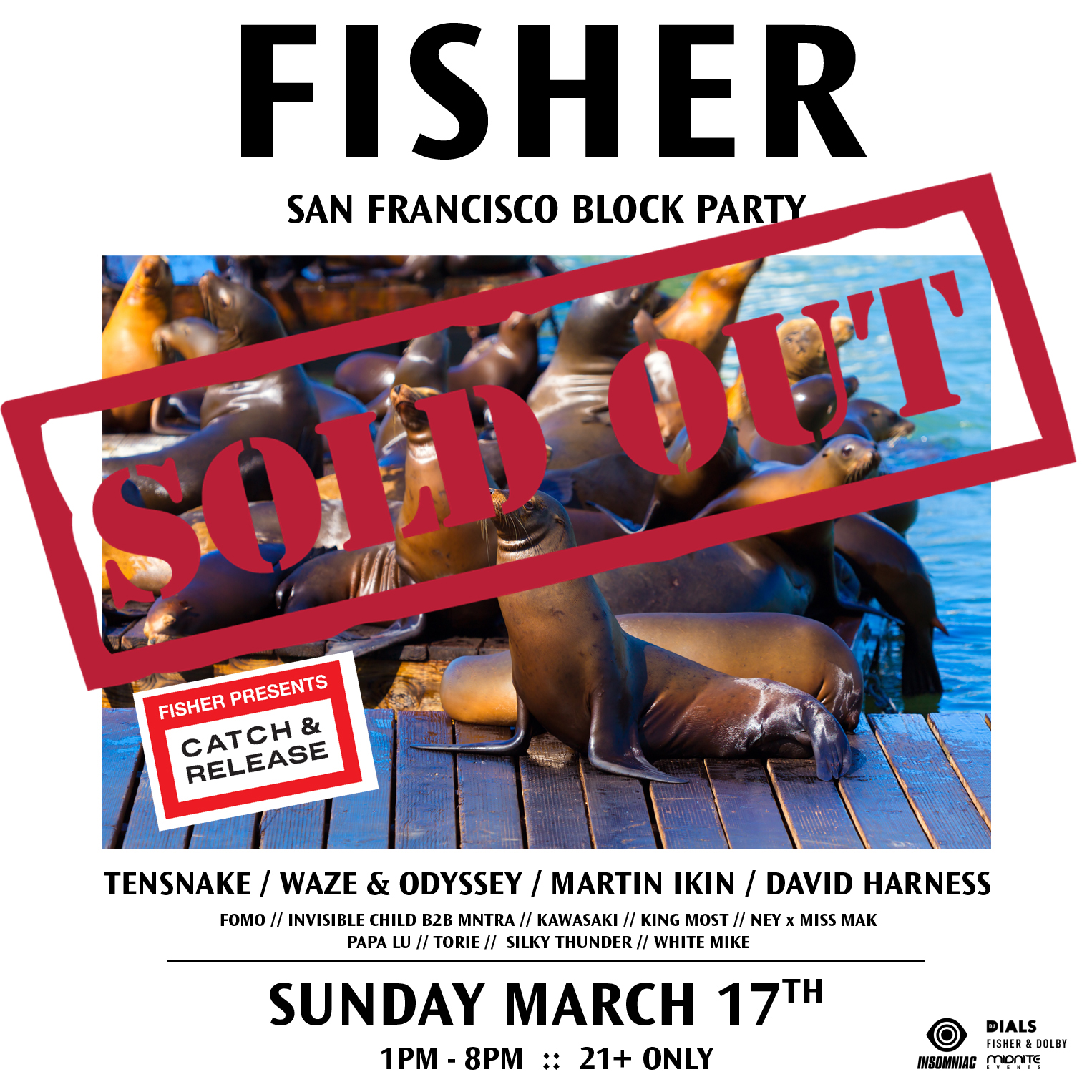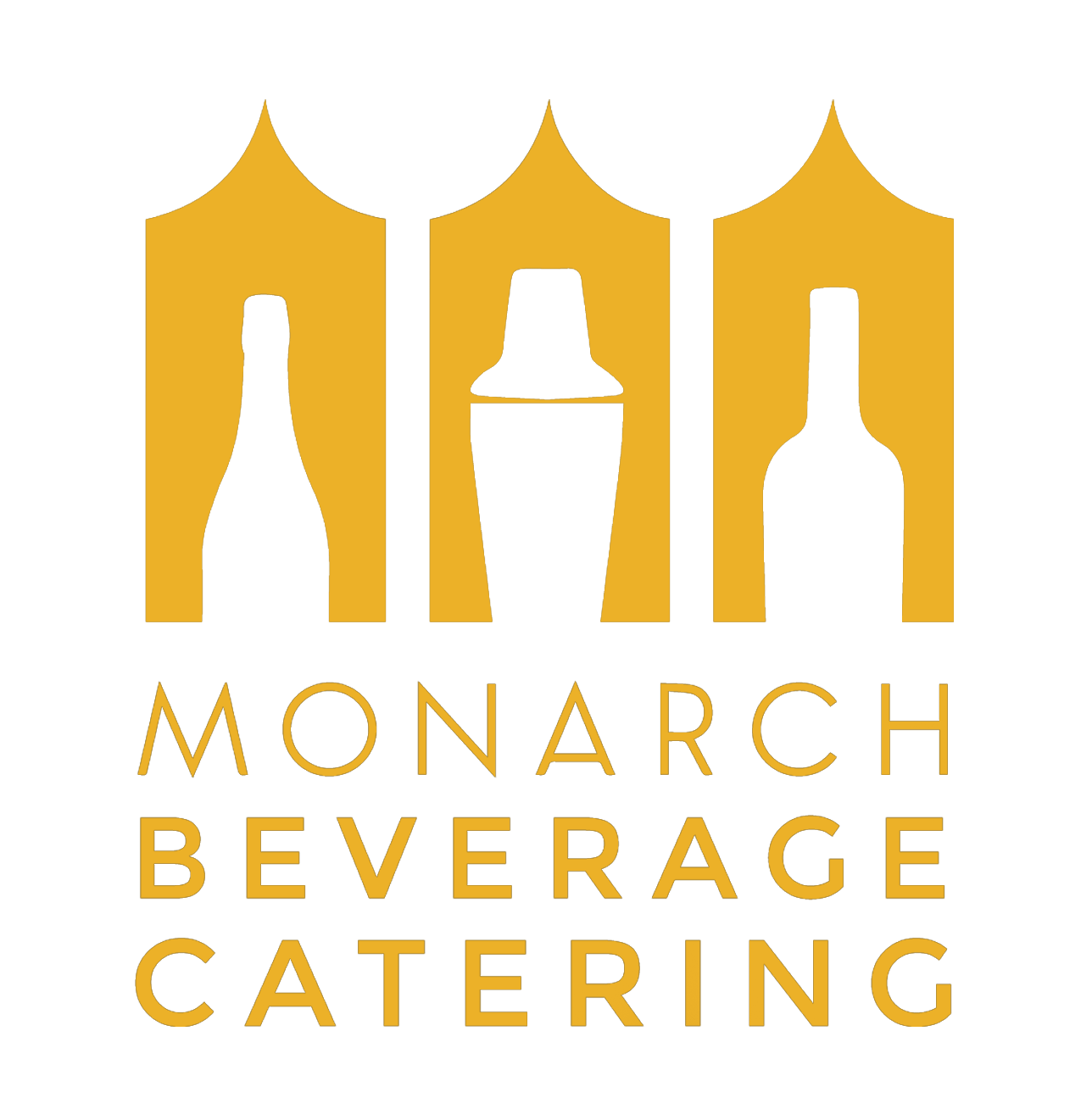 Entrance is located at PORTRERO AVE and 15TH ST. Enter on Portrero Ave.
[PLEASE NOTE: PROHIBITED ITEMS MUST BE RETURNED TO VEHICLES PRIOR TO ENTRY OR SURRENDERED AT ENTRY]
NO RE-ENTRY.
· CIGARETTES, E-CIGS, VAPES.
Smoking is NOT Allowed on City Street Events per SFMTA ordinance
· Outside food + drink
· Drugs / drug paraphernalia
· Marijuana or Vape Pens
· CamelBaks / bladders (water stations provided)
· Backpacks (Fannypacks OK)
· Glass bottles or containers
· Weapons of any kind
· Laser pointers
· GoPro/selfie sticks (GoPros ok)
· Audio recording devices
· Professional photo / video cameras. No DSLR cameras
· Drones
· Umbrellas
· Makeup
· Totems
· Hula hoops
· LED gloves, Flowlights, etc
· Chalk, markers, sharpies
· Chains / chain wallets
· Stickers / flyers / solicitations
· Pets
· Cell phones
· Non-professional cameras
· Purses or Fannypacks
· Sunscreen (contents to be checked at entry)
· Sealed gum
· Sealed chapstick
· Sealed lipstick
· Sealed eyedrops
· Prescribed medication (in container with matching ID to be checked at entry and only containing the number of doses needed for duration of event as prescribed on the pill container.)
---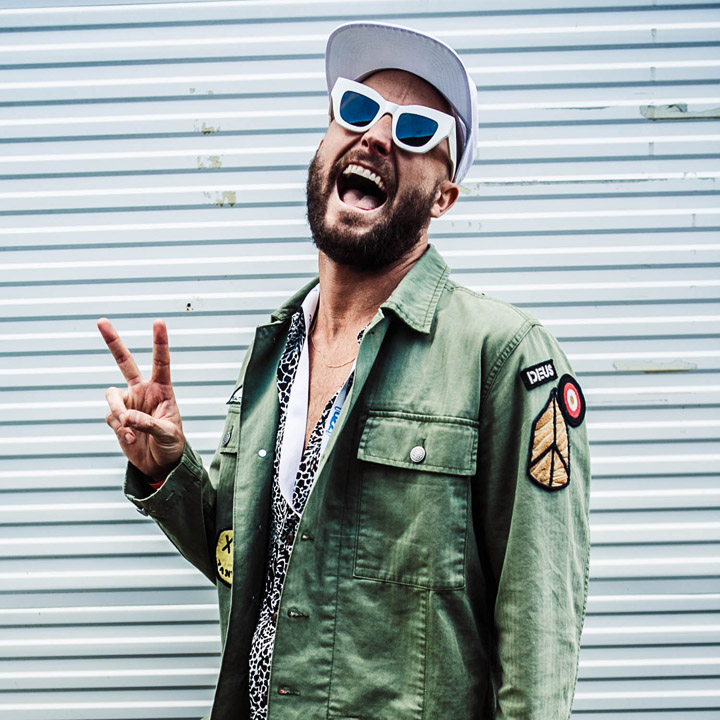 Find us an artist experiencing more success than Paul Fisher at the moment...it's fine, we'll wait. The Aussie's productions & personality have gone VIRAL---earning him a Grammy nomination, #1 records ("Losing It", "Ya Kidding"), top billing at festivals like EDC & Coachella, and the birth of his label Catch & Release---all within the past 12 months. Everyone wants to follow the fish these days---and 2019 is looking no different; starting with a 3-night sold out run at LA's Shrine Auditorium for 12,000 eager fans followed by his first Catch & Release outdoor block party in San Francisco.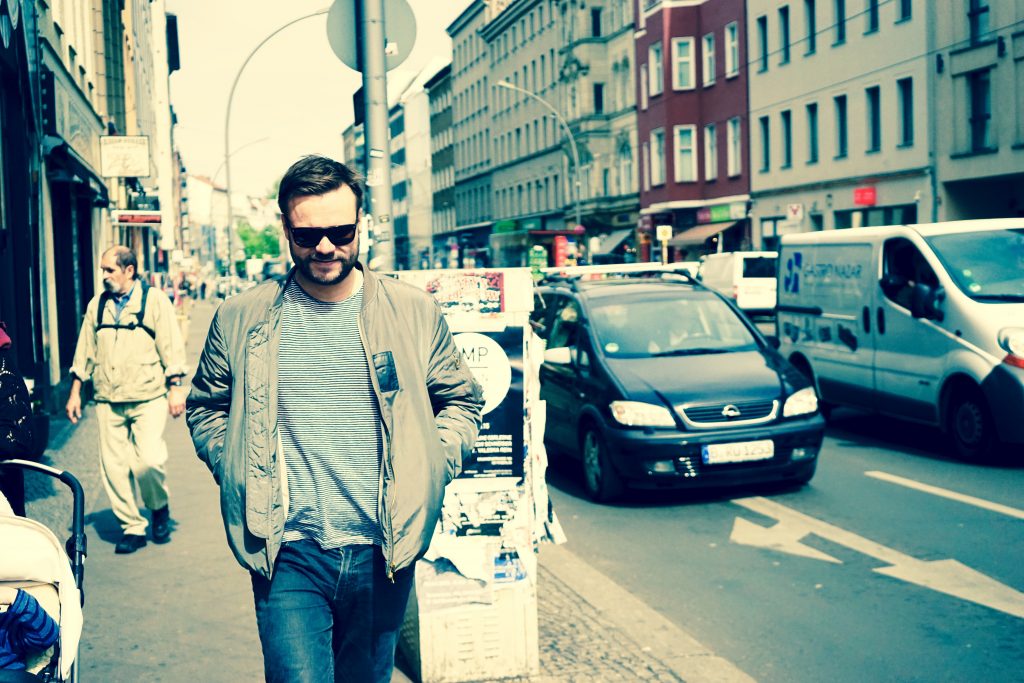 German DJ and producer Marco Niemerski, made his name with the huge dancefloor smash hits 'Coma Cat', "See Right Through", and "Love Sublime" featuring the legendary Nile Rodgers. Seemingly effortlessly managing the elusive feat of marrying classic disco and house influences to a contemporary sound, Marco is in that very rare position where his music appeals equally to the biggest dancefloors, from Ibiza and Miami, and real chin-stroking aficionados. All of which has gained him a solid reputation as a producer's producer.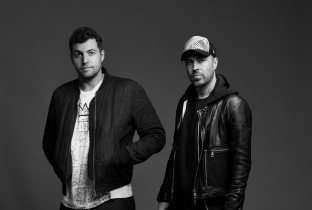 Through a blend of 808 drum machines, Linn Drums and DMXs, Waze & Odyssey's productions bear a trademark sound that blends classic and contemporary. Behind the decks, their discerning taste (combined with feverish crate digging) results in sets that inspire both the brain and the booty. The duo has managed to break down the boundaries between festival life and club intimacy, playing to huge crowds at Hideout Festival in Croatia while also making appearances some of Europe's most treasured dance music temples, like Panorama Bar (Berlin), Bob Beaman (Munich), Showcase (Paris) and Verkript (Amsterdam).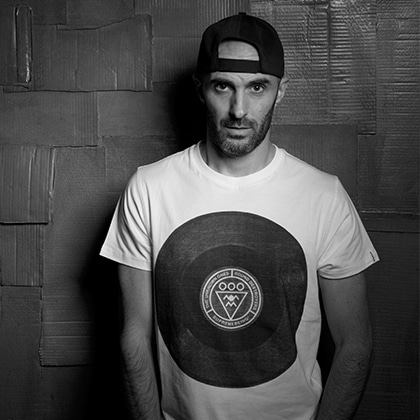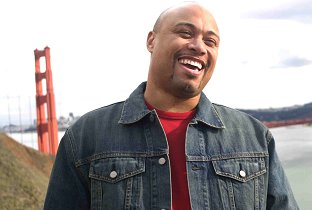 with local support (A-Z)
FOMO //

INVISIBLE CHILD b2b MNTRA //

KAWASAKI // KING MOST // NEY x MISS MAK // PAPA LU // SILKY THUNDER // TORIE // WHITE MIKE
---
This is an Outdoor Event.
This is a Rain or Shine Event.
No refunds or exchanges.
Sunday, March 17, 2019
1:00pm - 8:00pm PDT
Red Eye Presents
About
Red Eye is the brand behind organizing the go-to music&branded events in San Francisco(CA),Santa Barbara(CA),and Denver/Boulder(CO).We bring together the top buzzworthy talent in electronica,hip hop,&indie rock along with digital-savy,adventurous crowds who share our vision for exciting live music experiences.