

Catharsis +



Mettā: Dance Medicine NYE Edition


---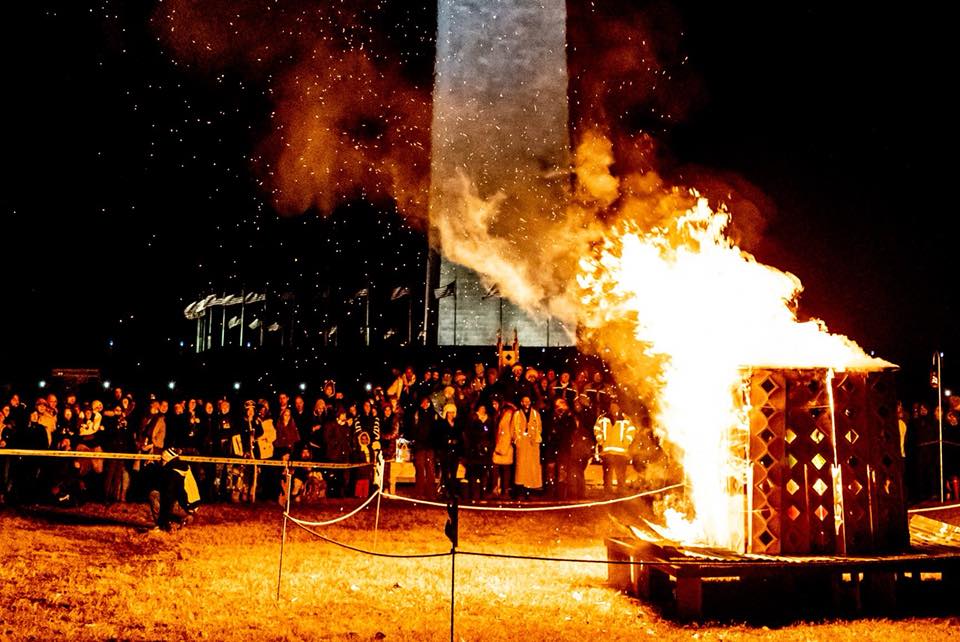 ---
Catharsis on the Mall and Mettā Creative will be collaborating together to bring different levels of connection and healing by providing collaborative arts, live music, live art and body painting, superfoods, elixir and kava bar, community mural, altars honoring the 4 directions and an intention-setting cacao ceremony to welcome in the New Year of 2019 with intention.
---
Super Foods & Elixir Bar by Mettā Creative (RSVP by 12/30 so we know how much food and drinks to make )

Live Artists (Visionary, Portraits, Abstract, Informational)

Community Mural/ Collaborative Arts

➿Tribal Markers by Ethos

Earth/ Cosmos Visual Projections

Sound Healing with Mary Gellen

Oracle and Tarot Cards with Sharon Roach

☕️Cacao Ceremony with Christina

Photo Booth

LED & Fire Flow Friendly ( outside only)
---
MISSION: To provide a space where everything is medicine by creating a deep level of care that facilitates and calls to people to engage the vast modalities of healing.




VISION: To create an intentional space that allows for our community to have a container to celebrate and welcome the new year in a new, healthy, healing way.
----------------------------
SPACES:
(Fire jams are open all night long! Look for
Sha Golanski
or
James Small
if you want to spin fire)
 Art Temple (Backyard):
---
7:00-7:15pm SOUND HEALING/SPACE PREP
7:15-8:15pm SOUND HEALING AND MEDITATION w/
Mary Gellen
9:00-10:00pm Mindful Monkey Movement w/
Sha Golanski
10:00-11:00pm . Intentional Shaman Journey w/
Daniel Wilson Jr.
11:00-11:30pm CACAO CEREMONY PREPARATIONS
11:30-12:30pm NEW YEAR'S CACAO & INTENTIONAL CEREMONY
12:45-1:45 Beats and Open Jam Session w/
Samuel Ojalvo
& Intuitive Movement w/
Monica Pinzon
1:45-3:00 Jam Session, Live Art, Body Art, Community Art
 Dance House (Inside):
---
7:15-8:15pm Sound Healing and Meditation in Art Temple
8:15-10pm
v:shal kanwar
(DJ)
10:00-11:30pm
KÆLLUM
(DJ)
11:30p-12:15am GROUP CACAO CEREMONY in Art Temple
12:15-2:30am
Topher Léon
(DJ)
 Green Room (Basement):
---
9:00pm-11:30pm- SUPERFOODS ELIXIR & JUICE BAR
9:00pm-11:30pm - VEGAN FOODS AND SNACKS
----------------------------
---
⚠️ DETAILS:
-------------
WHEN: December 31, 2018 - January 1, 2019
(7:00PM - 3:00AM) NYE NIGHT. 

WHERE: 531 Fern Pl NW, DC (The Fern)

WHY: We are asking for an energy exchange of $40. This money is to raise funds for Catharsis on the Mall and Mettā Creative, to continue facilitating inspiring collaborative arts experiences to allow us to more effectively connect a mindful community. These funds will go directly to event costs such as tents, art supplies and food. 陋

TRANSPORTATION: ⚠️NO PARKING is allowed on the 500 block of Fern Place. ⚠️ If you park anywhere in the dead-end of Fern Pl, you will be towed. There is a metro only 5 minutes walking called Takoma station on the Red Line. We encourage JUMP Bikes , just download the app and enjoy a $2 solar power-assisted ride here! If you are driving, please consider sharing an Über or park on the other side of Blair rd.

Come share good energy this New Year's Eve with new friends and a community of mindful people as we embrace 2019 with a healthy start and forward-thinking intentions 曆

✨Please feel free to reach out to us with any questions. Blessings, and a Happy New Year friends! ✨

❤️
Mettā Creative
About
मेत्ता (Mettā): loving-kindness; benevolence 🌀 Our mission is to connect & inspire a mettā-driven community to live more sustainably through creative, in-person experiences 🎼🎨🎭 We are 🖌creators, innovators, trendsetters and activists 🌿coming together to connect purpose-driven communities around the world 🌎🌍🌏 --- #PartywithPurpose & #livemetta 🖤🌞♻️ www.mettacreative.world