Founded in 2019 to play Rock & Roll, Country, and the blues, Cole Ritter and the Night Owls have since been pioneering new sonic spaces and finding their very own home-grown sound that is completely new, yet nostalgic. This award-winning band is helmed by Nashville Native Cole Ritter, a Music-Business Major at Belmont University. They were chosen as the winner of Belmont's "Country Showcase" in 2020. At the young age of three, Ritter picked up the fiddle and has since been studying new instruments, honing his craft and following his passions in music. Ritter's songwriting draws inspiration from the likes of Chris Isaak, Hank Williams, and Willie Nelson.
The Allstar backing band, The Night Owls, features a lineup of some of Nashville's best and brightest up-and-coming instrumentalists and musicians. The Night Owls are made up of Pedal Steel Guitar, Upright Bass, Guitars, drums (and the occasional fiddle), With a new album full of originals on the way, Cole Ritter and The Night Owls are quickly rising and can't wait to share their music with the world!
Gloria Anderson is a Country and Americana singer-songwriter from Luling, a small Texas town. As a military brat, she began writing songs about her window observations during the six family moves before seventh grade. During long car-rides, her dad made it his goal to quiz her on classic rock bands like Lynyrd Skynyrd and Fleetwood Mac; while her mom played classic country artists like Dolly Parton and Robert Earl Keen. Gloria spent many hours and miles, listening to these artists while her family made their way to new hometowns, and these artists' voices inspired her own. She began playing her music at open mics and paid gigs around the San Antonio area, including New Braunfels, Springbranch and Luckenbach, Texas. Gloria's newest hometown is Nashville, Tennessee, where she is a sophomore songwriting student at Belmont University. While studying the craft of songwriting, she has been given the tools to tell honest stories. Gloria's years of musical preparation have landed her opportunities to play her original material live on 92.3 The Ranch FM (Texas), placed in preliminary/semifinalist rounds for Tennessee Songwriter's Week Competition and Music City SongStar, respectfully, and also performed during a tribute honoring Townes Van Zandt. Now, Gloria Anderson plays local writer's rounds as an emerging Nashville singer-songwriter and storyteller.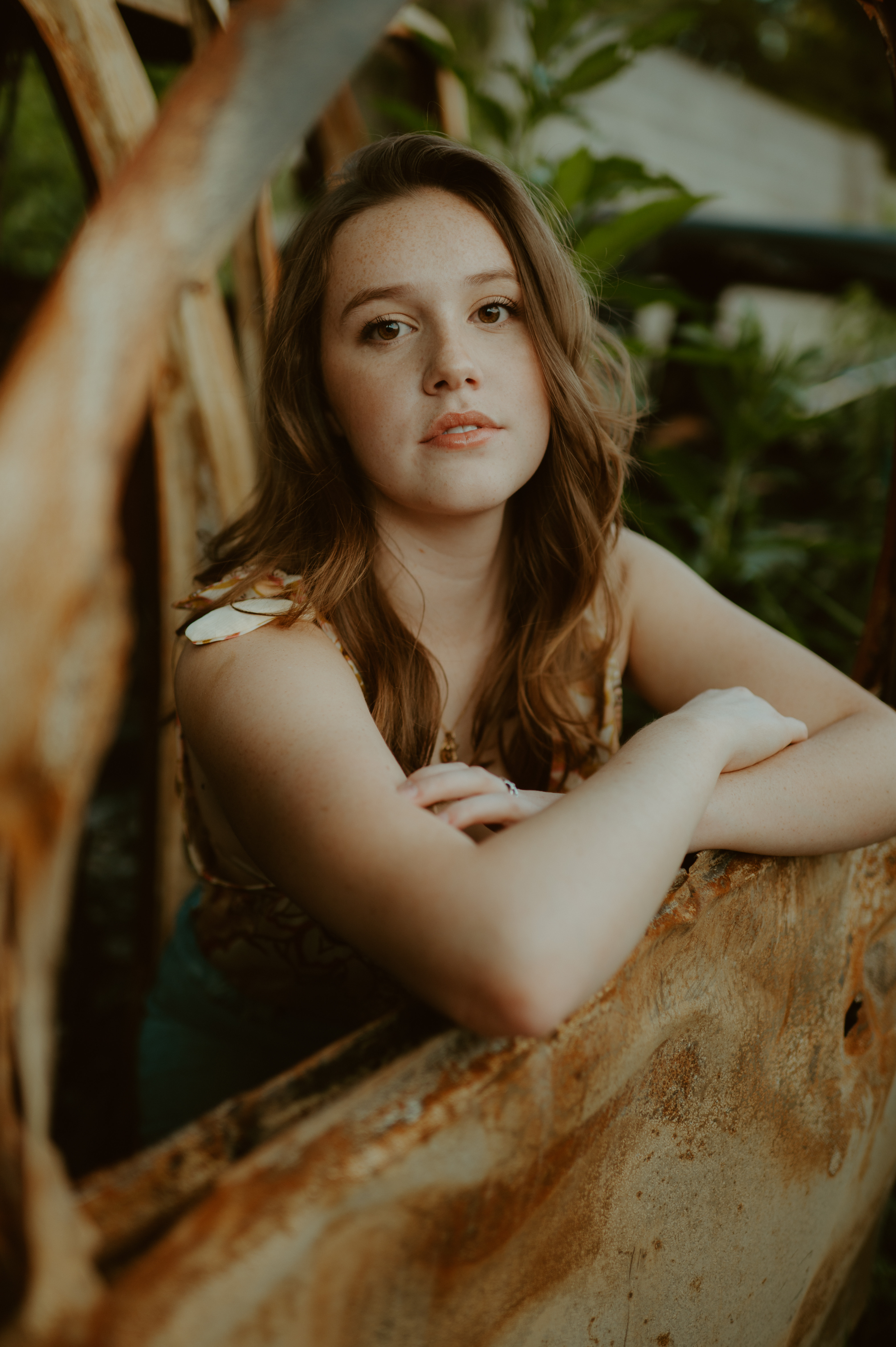 Friday, September 3, 2021
7:00pm - 9:00pm CDT