A Special Event: Cigar, Whiskey, Wine, Beer Tasting & Comedy

With over 20 years of stand-up comedy and television under his belt, Chris Monty continues to delight audiences worldwide. His latest high profile projects include his stand-up comedy special titled "What's the Worst That Could Happen" (Amazon Prime), Vinyl (HBO), Red Oaks (Amazon Prime), Paul Bart: Mall Cop 2 (Sony Pictures), Kevin Can Wait ( CBS), and Orange is the New Black (Netflix). In his stand-up, Chris Monty channels a refreshing and unique style of the 1960's cool funnyman mixed with a modern chic. His unique take on current topics and storytelling are reminiscent of the comics that would keep The Rat Pack in stitches for weeks. He spans generations in that older crowds love his his cool, retro style and younger crowds see a cadence that they haven't seen on stage. It is truly something unique to experience. Chris's experience as a stand-up lends itself to his wide ranging acting work also. He uses his quick improvisational skills and ability to use physical slapstick and timing to enhance his lead and supporting actor's roles. Whether on screen or stage, Chris Monty has the chops to make your creative endeavor something to be remembered for months and years to come.
Bisconte's slash and burn style of back stabbing insults show he is a true comic guildsman. His style is reminiscent of a bowling machine setting up his audience, one person at a time, for the inevitable knockdown. Bisconte's soapbox delivery includes pornography as therapy, the robotic dog craze, beautiful breasts, lobster bibs and the beauty of laughing at the forbidden. Bisconte questions the life and death ethics of tipping (yes to Starbucks employees but not to airline pilots) and why family dysfunction is just, sometimes, so darn funny.


To help support those who support us, please order dinner before or during the show from any of these four local small businesses in Royersford!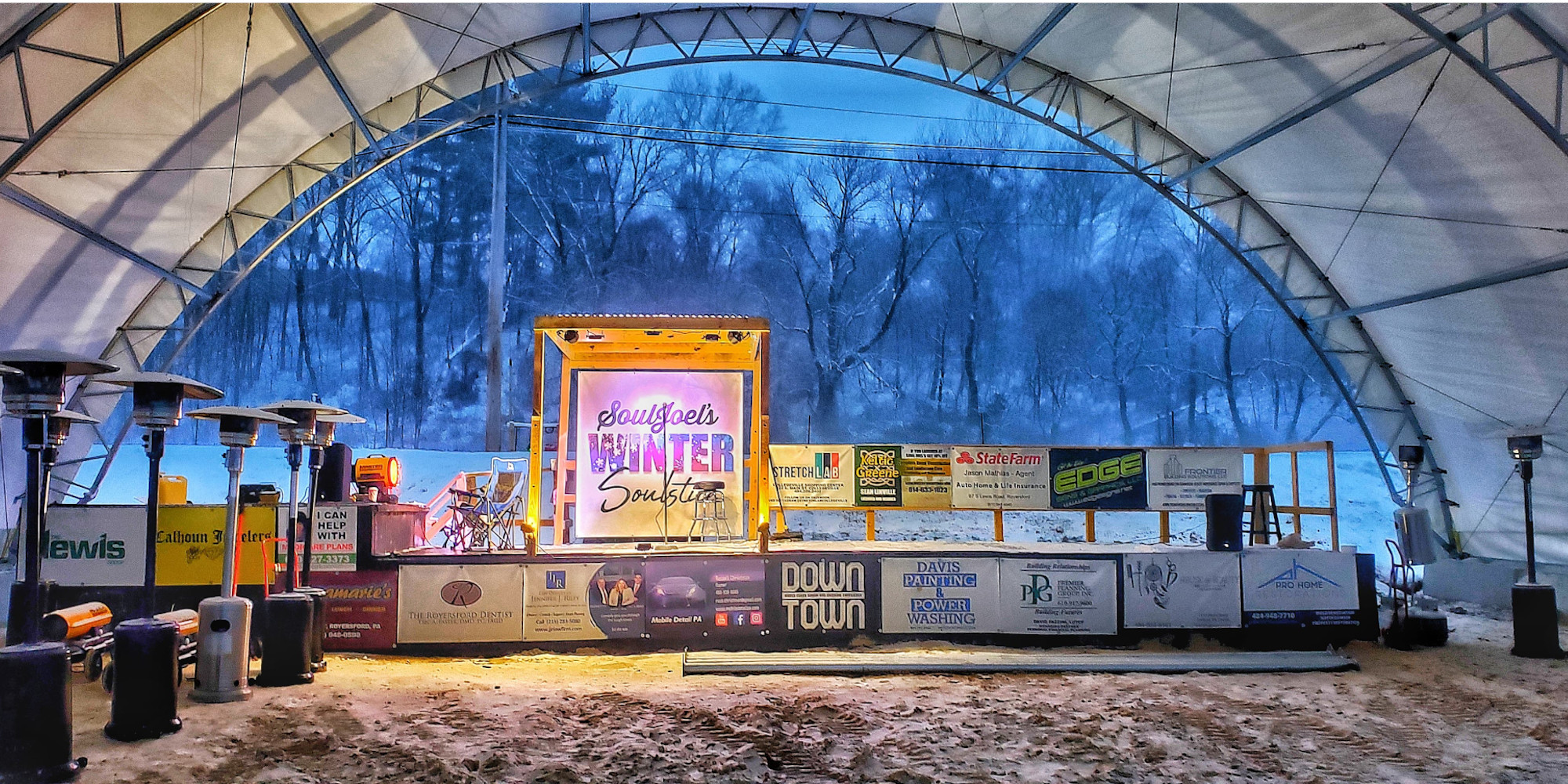 Wednesday, April 21, 2021
7:00pm - 8:30pm EDT
SoulJoel's Comedy Club & Lounge