ONLINE SALES HAVE ENDED. LIMITED VIVA PASSES AVAILABLE AT DOOR! VIVA LA FIESTA!
CASA CANTINA 2019!

Celebrate Old Spanish Days Fiesta where it all began as the Santa Barbara Trust for Historic Preservation presents the annual Casa Cantina at the historic Casa de la Guerra. As part of the annual Old Spanish Days Fiesta celebration, from Wednesday, July 31st to Saturday, August 3rd locals and visitors alike are invited to relax, sip a cold drink, and celebrate at the home of Fiesta - the Casa de la Guerra.




VIVA LA MUSIC STAGE

WEDNESDAY, July 31
Official Unofficial Opening Night of Fiesta
DJ Darla Bea: 5:00pm-7:00pm
Matt Armor & the Open Road: 7:00pm-8:15pm (Country/Americana)
DJ Zac Pike: 8:15p-9:00pm
Spencer the Gardener 9:15PM-CLOSE (Cali/Latin/Dance Party)
$15 with free beer ; free with the $20.00 Cantina "Viva Pass"
THURSDAY, AUGUST 1st
Locals Happy Hour: 4pm-7pm ($8 for any drink!)
Mezcal Martini: 5:00pm-6:30pm: (Latin Flavored Jazz)
NIGHT:
The Roosters : 7:00pm-8:30pm (Latin/Soul/Rock)
Area 51: 9:00pm-CLOSE ((Soul/Funk/Jazz/Jams)
$10 (w/ Beer ticket) or free with the Cantina "Viva Pass "
FRIDAY, AUGUST 2nd
DAY:
Tony Ybarra: 12:30pm-3:30pm (Spanish Guitar)
Dj Sparx: 3:30pm-5:00pm (Latin / DJ / Party)
Kelp: 5:00pm-6:15pm (Surf/Instrumental)
Doublewide Kings
Dj Sparx: : 8:15p-9:15p
Cornerstone: 9:30PM-CLOSE
$10-$15 or free with the Cantina "Viva Pass "
SATURDAY, AUGUST 3rd
Tony Ybarra:: 12:30pm-3:30pm (Spanish Guitar)
Special Afternoon Show w/ Spencer the Gardener: 4:00PM-5:30PM
Groupo Ocho Zero Cinco: 5:45-6:45 PM (Norteno)
DJ Sparx: 6:45p-7:45p (Latin / Dance/DJ)
King Zero: 7:45p- 9:00p (Reggae)
The Bomb : 9:30p-Close (Soul/R&B + Latin Grooves)
$10-15 or free with the Cantina "Viva Pass "
Thank you to our sponsors! Impulse Advanced Communications, Bella Vista Designs, Pacific Beverage Company, Firestone Walker Brewing Co., Dos Equis, Santa Barbara Independent, 92.9 KJEE, Jensen Audio Visual. Very special thanks to all our volunteers, staff and the City of Santa Barbara! See you at Casa de la Guerra, Casa Cantina!
PRICES VARY THROUGHOUT THE DAY. PLEASE CHECK DOOR FOR MOST UP TO DATE ENTRY PRICE.
**Casa Cantina is 21+ after 5pm. Casa Cantina reserves the right to change age restrictions at any time
Casa de la Guerra Historic House Museum
15 E. De la Guerra Street, Santa Barbara, CA
For more information:
Questions?? Via Phone: (805) 965-0093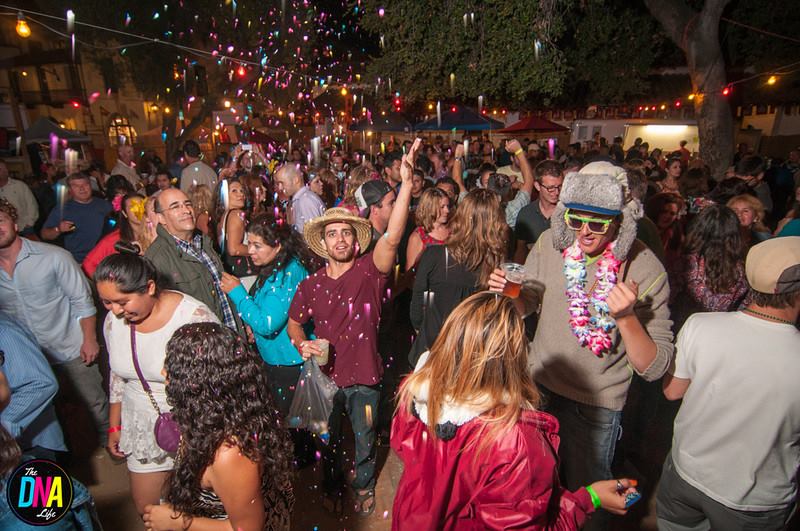 New Noise Santa Barbara
About
New Noise is a non profit organization that produces live music events in the Santa Barbara community, in conjunction with and for other local non profit organizations.