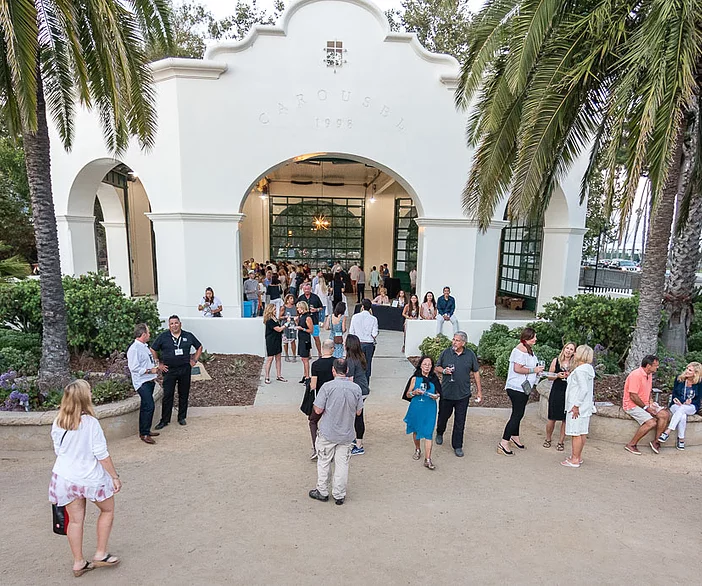 SUNSET RARE & RESERVE TASTING
Chase Palm Park Carousel House
Friday, July 19, 2019 - 6:30-9pm
This romantic evening of rare wine tasting begins with a champagne reception under the stars at Santa Barbara's charming old-world Carousel House. Extremely limited reserve level wines are matched with gourmet appetizers from top local chefs, artisan cheeses, fresh fruits, olive oils and more while live music keeps things super cool.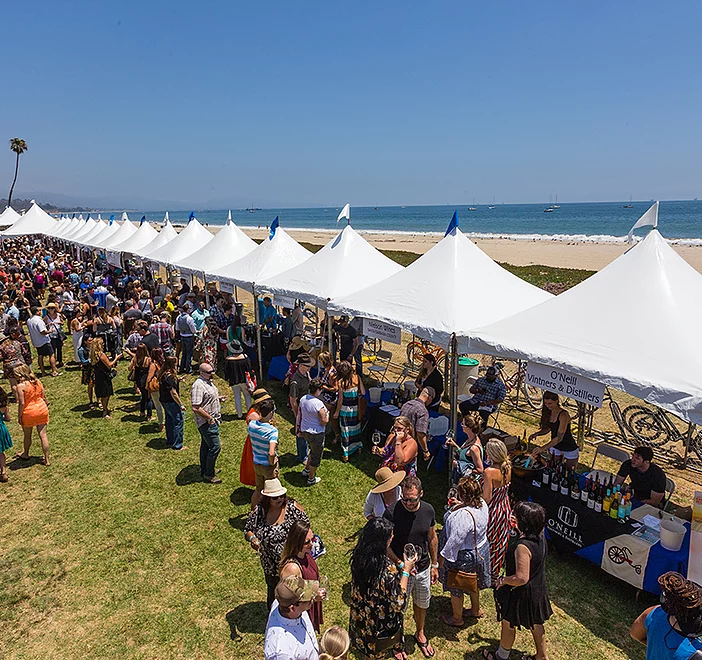 Chase Palm Park Oceanside
Saturday, July 20, 2019 - 1-4pm (VIPs 12pm)
This is CWF's signature wine event. Thousands of wine lovers pour into Santa Barbara's sun-splashed beachside location for a day of sun, sea, wine, food, and music. Wine oenophiles will find hundreds of fine wines, regional craft brews and a dizzying variety of foods to sample. Artisanal cheeses, breads, olive oil, chocolates and more! A live band keeps the beat for this all-day feast for the senses where wine and food are king and queen.
Voted Top Food & Wine Festivals by Trip Advisor
California Wine Festival
About
Wine,food,music,sun and sea.Experience the quintessential California wine tasting and enjoy hundreds of California's finest vintage wines,delicious gourmet foods and lively music.Discover new wines at every Festival,find a new favorite and pair it with a dizzying variety of fresh gourmet appetizers like artisan breads,cheeses,olive oils and so much more. Enjoy an afternoon of unlimited fun,food and music – at the biggest wine festival under the sun!