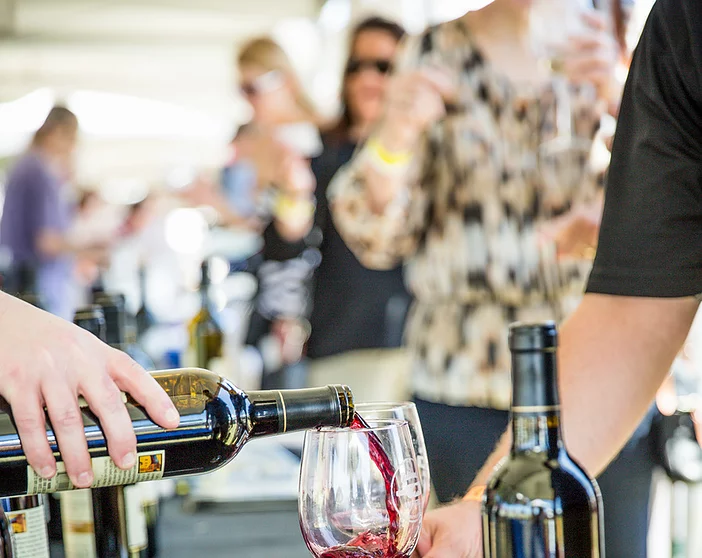 SUNSET RARE & RESERVE TASTING
Dana Point Yacht Club
24399 Dana Dr, Dana Point, CA 92629

Friday, April 26, 2019 - 6:30-9pm
Guests are invited sip on fine wines and taste a variety of delicacies surrounded by the ocean at the beautiful Dana Point Yacht Club. This is an elegant VIP event for true fine wine lovers, located in one of Orange County's most beautiful coastal cities – Dana Point. The limited number of tickets sell out quickly (due to the rarity of the wines being poured). A champagne reception is just the prelude to an evening of sampling hard-to-find trophy wines to an adoring crowd dressed in their finest casual/elegant resort wear.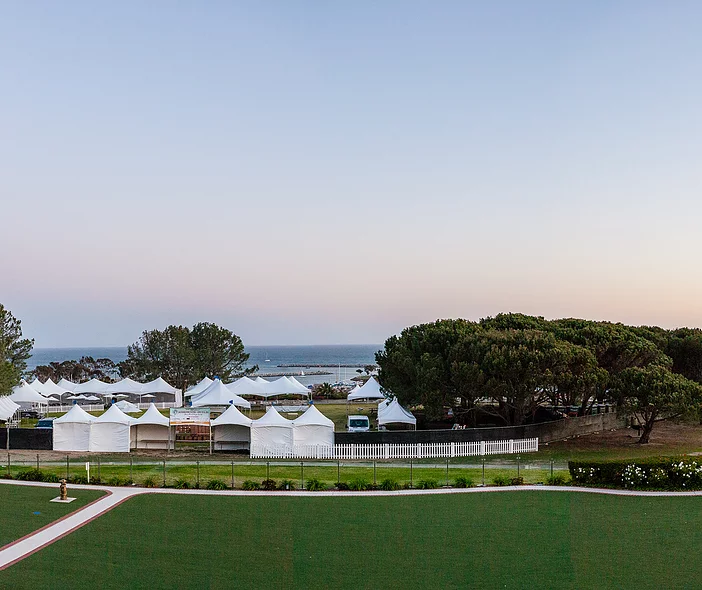 Lantern Bay Park
25111 Park Lantern, Dana Point, CA 92629

Saturday, April 27, 2019 - 1-4pm (VIPs 12pm)
The quintessential California wine tasting experience – sun, sea, food, wine and music – all come together at this sun-splashed wine fest overlooking the beach on a grassy, palm-lined Lantern Bay Park. By 1:00 pm the event is in full swing at this Camelot-like white-topped tent village next to the sparkling Pacific Ocean. Wine lovers find hundreds of fine wines, regional craft brews and a dizzying variety of foods to sample. Artisanal cheeses, breads, olive oil, as well as , salads, chocolates and more! A live band keeps the beat for this all-day feast for the senses where wine and food are king and queen.

"Don't miss California Wine Festival, - one of the largest outdoor wine festivals in the state!"
Voted One of the Top Ten Best Wine Festivals in the USA by Americas Best & Top Ten


The 2019 California Wine Festival - Orange County will benefit The Surfrider Foundation South Orange County Chapter.
The Surfrider Foundation is a non-profit environmental organization dedicated to the protection and enjoyment of the world's oceans, waves, and beaches for all people, through conservation, activism, research and education.
More about the Festival
Wine, food, music, sea and sun. These elements create the quintessential wine tasting experience at the California Wine Festival – Orange County in Dana Point. At this sunny seaside setting, California's best wineries pour hundreds of vintage red and white wines, complemented by dozens of the region's top chefs and specialty food purveyors serving gourmet appetizers along with live music and an ocean view. Experience one of the California's most popular wine festivals.
We strongly encourage attendees to take a taxi or have a Designated Driver. Please contact us at info@californiawinefestival.com to purchase a designated driver ticket.
California Wine Festival
About
Wine,food,music,sun and sea.Experience the quintessential California wine tasting and enjoy hundreds of California's finest vintage wines,delicious gourmet foods and lively music.Discover new wines at every Festival,find a new favorite and pair it with a dizzying variety of fresh gourmet appetizers like artisan breads,cheeses,olive oils and so much more. Enjoy an afternoon of unlimited fun,food and music – at the biggest wine festival under the sun!