PRESENTS
CALIFORNIA WINE FESTIVAL - HUNTINGTON BEACH
NOVEMBER 9-10, 2018
Wine, food, music, sea and sun. These elements create the quintessential wine tasting experience at the California Wine Festival – Huntington Beach. Located just steps from the Huntington Beach at the heart of a vibrant and emerging community, Paséa Hotel & Spa will host California's best wineries pouring hundreds of vintage red and white wines, complemented by dozens of the region's top chefs and specialty food purveyors serving gourmet appetizers along with live music and an ocean view. Experience one of the California's most popular wine festivals.
EVENT SCHEDULE
Friday, November 9, 2018
Sunset Reserve & Rare Wine Tasting
Friday, November 9, 2018 6:30- 9pm
Paséa Hotel & Spa - Sapphire Ballroom
Huntington Beach, CA
The "Sunset Rare & Reserve" Wine Tasting will feature rare and reserve level bottles that winemakers will pour at this popular event. Top regional chefs will serve hot and cold appetizers while live bluesy jazz keeps things super cool. Ticket price includes all wine and food samples and an 18 oz keepsake wine glass.
Saturday, November 10, 2018
Beachside Wine Festival
Saturday, November 10, 2018 1-4pm (VIPs 12pm)
Paséa Hotel & Spa
Huntington Beach, CA
This is CWF's signature wine event. Thousands of wine lovers pour into Huntington Beach's sun-splashed beachside location at the magnificent Paséa Hotel & Spa for a day of sun, sea, wine, food, and music. Hundreds of premium California wines are served up along with the best of the regional microbreweries, local top chefs, food purveyors and vendors of all things related to wine.
We strongly encourage attendees to take a taxi or have a Designated Driver. Please contact us at info@californiawinefestival.com to purchase a designated driver ticket.
California Wine Festival - Huntington Beach is proud to support Golden Rule Charity
Serving the needs of hospitality employees in a time of crisis and in joy. One individual at a time, one community at a time.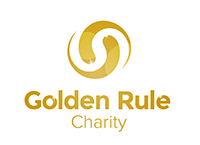 FINE PRINT
Terms & Conditions: You must be over 21 years of age to attend any California Wine Festival (CWF) event. NO infants, strollers, or animals allowed on event grounds. No Exceptions. Tickets are non-refundable for any reason. All sales are final.
Friday, November 9, 2018
6:30pm - 4:00pm PST
California Wine Festival
About
Wine,food,music,sun and sea.Experience the quintessential California wine tasting and enjoy hundreds of California's finest vintage wines,delicious gourmet foods and lively music.Discover new wines at every Festival,find a new favorite and pair it with a dizzying variety of fresh gourmet appetizers like artisan breads,cheeses,olive oils and so much more. Enjoy an afternoon of unlimited fun,food and music – at the biggest wine festival under the sun!