NEW! SIP, SWIRL, AND STAY
Save 25% of CA Wine Festival Experience

Includes:
Two night luxury accommodations
Two (2) VIP passes to the CA Wine Festival Rare & Reserve on Friday
Two (2) VIP passes to the CA Wine Festival: Beach-side Festival on Saturday
Welcome gift bag ($100 value)

BOOK NOW!
SCHEDULE OF EVENTS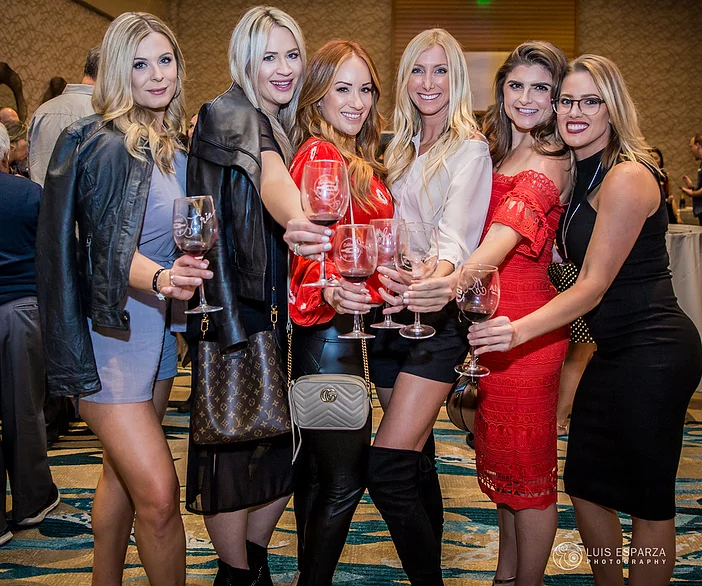 SUNSET RARE & RESERVE TASTING
Paséa Hotel & Spa Sapphire Ballroom
Friday, October 25, 2019 - 6:30-9pm
This is an elegant VIP event for true fine wine lovers. The limited number of tickets sell out quickly (due to the rarity of the wines being poured). A champagne reception is just the prelude to an evening of sampling hard-to-find trophy wines, some already out of circulation and impossible to find are poured, to an adoring crowd dressed in their finest casual/elegant resort wear. Top regional chefs will serve hot and cold appetizers while live music keeps things super cool. Paséa Hotel & Spa provides the perfect oceanfront destination for this night of fantastic wine and food.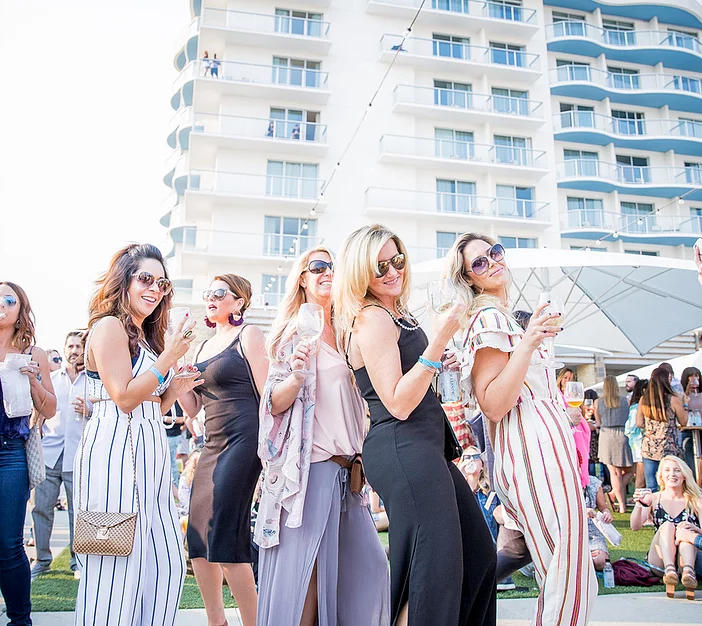 BEACHSIDE WINE FESTIVAL
Paséa Hotel & Spa Indoor and Outdoor
Saturday, October 26, 2019 - 1-4pm (VIPs 12pm)
The quintessential California wine tasting experience – sun, sea, food, wine and music – all come together at this sun-splashed wine festival overlooking the award-winning beaches of Huntington Beach. This event gets under way at noon for VIP holders and 1:00pm for regular ticket holders. Thousands of wine lovers will hit the sun-splashed beachside location for a day of sun, wine, food and music. Hundreds of premium California wines are served up along with the best of the regional craft brews and a dizzying variety of foods to sample. Artisanal cheeses, breads, olive oil, as well as shellfish, salads, chocolates, cakes, and more! A live band keeps the beat for this all-day feast for the senses where wine and food are king and queen.
We strongly encourage attendees to take a taxi or have a Designated Driver. Please contact us at info@californiawinefestival.com to purchase a designated driver ticket.
California Wine Festival - Huntington Beach is proud to support Golden Rule Charity
Serving the needs of hospitality employees in a time of crisis and in joy. One individual at a time, one community at a time.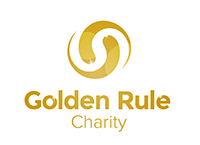 FINE PRINT
Terms & Conditions: You must be over 21 years of age to attend any California Wine Festival (CWF) event. NO infants, strollers, or animals allowed on event grounds. No Exceptions. Tickets are non-refundable for any reason. All sales are final.
Friday, October 25, 2019
6:30pm - 4:00pm PDT
California Wine Festival
About
Wine,food,music,sun and sea.Experience the quintessential California wine tasting and enjoy hundreds of California's finest vintage wines,delicious gourmet foods and lively music.Discover new wines at every Festival,find a new favorite and pair it with a dizzying variety of fresh gourmet appetizers like artisan breads,cheeses,olive oils and so much more. Enjoy an afternoon of unlimited fun,food and music – at the biggest wine festival under the sun!