TICKETS ARE AVAILABLE
ON THE COMEDY STORE SITE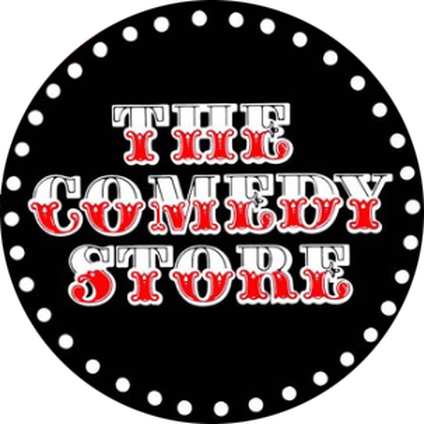 THE WORLD FAMOUS COMEDY STORE
on the Sunset Strip in the BELLY ROOM
Saturday Nights - 7:30p
---
SHOW DESCRIPTION -
Why the name, BITCH? When we heard it was our pet name we knew it had to be the name of the show! People are so cool. The Belly Room is where the biggest super stars come to perform on the most intimate stage at The World Famous Comedy Store LIVE on The Sunset Strip.
The Belly Room lends itself to comedic development by design. Being up-close and personal allows the comic a connection and intimacy with the audience like no other. National Headliners, Celebrity Drop-in's, Developing Comedians, Comedy Store Picks, and Paid Comedy Store Regulars hone their craft every Saturday night at BITCH.
We always have surprise guests and the hottest talent. . .With Tammy Jo Dearen at the helm to guide you through the night, you'll be on a rollercoaster of laughter and absolute hysteria.
PRESS -
LA TIMES:
One thing is certain. When Mitzi Shore says that "there's a lot of history in how stand-up evolved," the Belly Room occupies a small but crucial chapter. "I tell people, 'If you wanna work the road, work the road. If you wanna be a star, come to Hollywood.' "
BITCH HQ (More Us. ALL THE TIME.) -
Tweet Us: TJDPresents
Like Us: TammyJoDearen
Follow Us: TammyJoDearen
#BITCHcomedy
MORE IMPORTANT DETAILS -

Lineups are subject to change. Follow us on Twitter for updates.
*Arrive to get in line at 7:20. Doors open at 7:30p
*In the event we sell-out, we have a stand by line. First come first serve.
*UNCLAIMED Tickets will be released 45 minutes after doors open.
*All shows are 21+, with a 2-drink minimum.
*NO REFUNDS. NON-TRANSFERABLE.
Saturday, December 8, 2018
7:30pm - 10:00pm PST
Tammy Jo Dearen Presents
About
We produce live stand up comedy.