9:30PM SHOW = JUST ADDED!
The last & final bay area show...
5:30PM SHOW = 100% SOLD OUT!
Only ADD-ON +1 Passenger tickets left -- you MUST have an existing Group Ticket to purchase
---
H
OTBOX, HUSHCONCERTS & OUTBACK
present
3:00PM DOORS | 5:00PM SHOW SOLD OUT!
8:30PM DOORS | 9:30PM SHOW = Just Added!
Venue:
Powered by Hazy Little Thing IPA
@ The Burlingame Golf Center
---
IS BERT KREISCHER PERFORMING LIVE or IS THIS A PRE-RECORDED SHOW?
Bert will be performing for you LIVE and IN-PERSON at the Drive-in!
We do not associate with any of the pre-recorded things like Garth Brooks or Blake Shelton.
IS THIS A LIVE SHOW WITH NEW MATERIAL?
Yes! This is a 100% live experience with new material. It's like a theater but outside.
Bert will be performing for you, live on stage + x2 giant video screens on his left + right.
CAN WE BRING IN OUR OWN FOOD & BEVERAGE?
Yes, you are welcome to bring in your own snacks & drinks.
HOW DOES THE TICKET PRICING & PARKING WORK?
Tickets are sold PER VEHICLE (it's a group ticket) - Options include (2x) or (4x) People Per Vehicle
Additional +1 Passenger upgrade tickets are available for purchase for $40.
Prices are the equivalent of $40-$80 / per person, based on how close you'd like to be to the stage, similar or less than a normal theater show would work.
Sections are divided into VIP (First 4x Rows), Section A, and B (the largest section & most inexpensive). Parking is first-come-first serve within your section.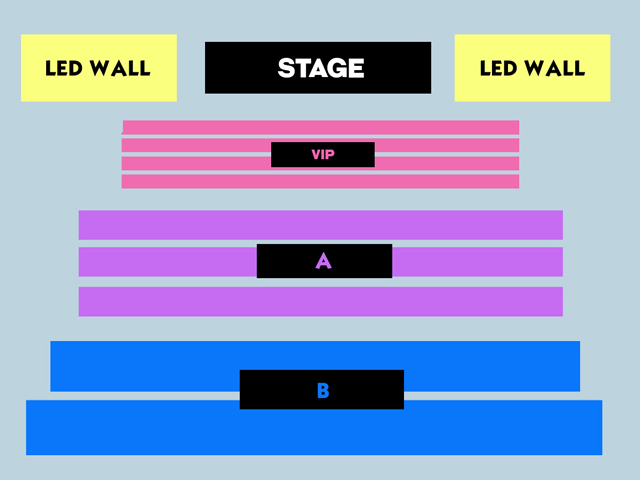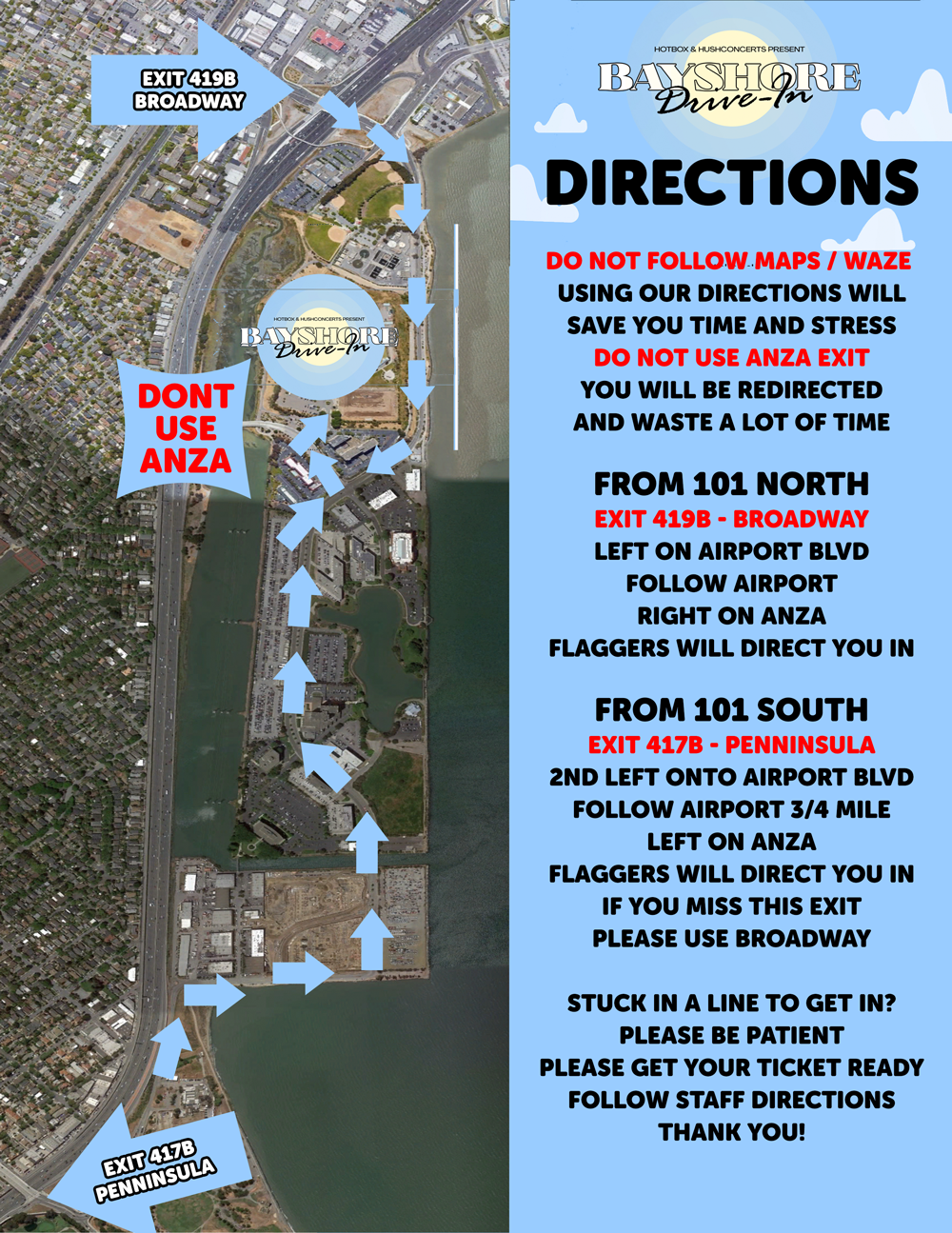 ---
---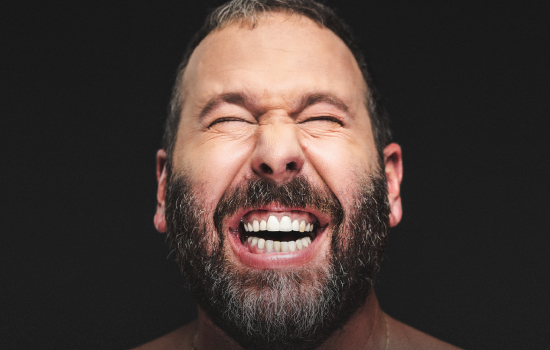 Bert Kreischer is known for his unique brand of comedy, which interweaves party-boy antics with humorous anecdotes about family and fatherhood. Most recently, he released his second Netflix Original stand-up comedy special Bert Kreischer: Hey Big Boy in March 2020. The special earned rave reviews from critics and fans alike. His previous comedy specials include Bert Kreischer: Secret Time on Netflix, Bert Kreischer: The Machine on Showtime, and Bert Kreischer: Comfortably Dumb on Comedy Central. He also hosted the FX television series Hurt Bert as well as Bert the Conqueror and Trip Flip on Travel Channel.
Additionally, Kreischer is one of the most prominent comedians in the podcasting landscape. He is the producer and host of Bertcast, a weekly comedy podcast on the All Things Comedy Network. He also co-hosts the 2 Bears 1 Cave podcast with Tom Segura, and the Bill and Bert podcast with Bill Burr.
"I've partied 7 times in 74 days," said Kresicher. "I'm ready to get back on the road."
---
Guidelines / Health Compliance / Rules
HOTBOX, OUTBACK, & HUSHCONCERTS are excited to present Bert Kreischer's Hot Summer Nights Drive-In Comedy Tour in the BAY AREA!
The event will maximize social distancing guidelines and the event producers want you to have a safe, fun time while observing all local & state health guidelines.
Bayshore Drive-In will be following all CDC & local health guidelines. All drive-in staff will be wearing PPE and tickets will ONLY be allowed to purchased online to ensure contactless payment. There will be no re-entry and all sales are final.
Audio will be transmitted via a live sound-system plus with the availability of FM transmission through your vehicles FM Stereo. Pls check and ensure your car has working speakers and radio. Please turn your key to accessory mode to keep your stereo on without idling your car.
We ask that restrooms be used for emergencies only during the show, pls remember to maintain social distancing in line.
MASKS ARE MANDATORY & REQUIRED FOR ADMISSION. Please respect the safety and experience of others.
In order to provide the safest and best Drive-In Concert Experience, we require each participant to observe the following rules:
• If you are sick, have a fever or have been exposed to covid-19, please stay home. We encourage attending the event with others only within your quarantine circle.
•
MASKS ARE MANDATORY & REQUIRED FOR ADMISSION.
All guests without proper face coverings will be turned away, without refund. All drive-in staff will be wearing PPE.
• Per contact tracing standards, No Tickets Will Be Transferrable
.
YOUR ID MUST MATCH NAME ON THE TICKET. No Exceptions, All Others will be denied entry...
• All vehicles are subject to security search at any time.
• Attendees must have current, government issued ID with date of birth and photo (i.e. driver's license, passport, military ID, etc)
• All events are
Rain or Shine.
No refunds
•
ABSOLUTELY NO SMOKING
---
ZERO tolerance Re: Smoking,

any violators will be ejected without refund.
• No refund requests, transfers, or exceptions will be granted
• Your entire party must arrive within one vehicle, at one time.
•
Arrival by Lyft/ Uber is not permitted
and there will be no overflow parking available.
•
No trash should be left behind
. Leave your space as you found it.
• Please pay attention to all exit announcements as well as the instruction from parking attendants at the end of the show. This will allow every-one to get out efficiently and in a timely manner.
• No oversized vehicles, RV's, buses, etc.
PROHIBITED ITEMS
The following items are not permitted of venue grounds:
NO Alcoholic Beverages

NO Drugs or Drug Paraphernalia

NO Tobacco Products consumed on premises (cigarettes, vapes, etc) NO OPEN FLAMES OF ANY KIND - VIOLATORS WILL BE EJECTED W/O REFUND

NO Weapons of Any Kind

NO Pepper Spray or Mace

NO Professional Cameras.

NO Hulu Hoops or Flow-Toys

NO Air Horns or Noisemakers

NO Laser Pointers

NO Drones

NO Fireworks or Explosives

NO Pets
YOU MAY BRING IN OUTSIDE FOOD & BEVERAGES
Guests may be allowed to sit inside their vehicle, atop their vehicle, or in their trunk/truck bed. Please respect each other's space. Security will be on-site to enforce social distancing. Rules are subject to change per the venue's request.
Entry to the venue will be cutoff at the time mentioned on the ticket description as to not disturb the comedian or the attendees. No late entry will be permitted under ANY circumstance. No refunds for late entry. Arrive early!
Entry & Parking into a sold out drive-in concert can take up to 40-75 minutes --- there are several hundred vehicles who are being parked at the same time. Please arrive early, be patient, and be aware this process will not be as immediate as a normal parking lot at a theater.
We suggest arriving early -- drive-in parking is first-come-first serve, per section -- Sections are delineated via the Parking Map above.
Audio will be available through FM transmission for vehicles.
There will be multiple giant video screens at the venue in addition to a large festival stage where the artist will be performing.

Venue will supervise all concessions. Concessions will be paid via credit card or touchless, there will not be cash transactions.
We require that you follow the current local & CDC guidelines during this time. That means bring a mask, sanitizer, etc.

Bathrooms are cleaned and disinfected regularly.

Please wash or disinfect your hands and avoid touching any surfaces before returning to your vehicle

Observe social distancing when waiting in line for the bathroom.

Wash your hands frequently and avoid touching surfaces after doing so. Proper hand washing should include soap, water and at least 20 seconds
BY ATTENDING YOU AGREE TO THE TERMS AND CONDITIONS BELOW:
By purchasing a ticket and attending the Bayshore Drive-In (the "Event") you acknowledge having read the statement below, understand its meaning and legal implications, and agree to the terms and stipulations here set forth.
In consideration of being allowed to be a willing and voluntary attendee to this Bayshore Drive-In, I understand, acknowledge and agree to the following:
The attendance at the Bayshore Drive-In, necessarily involves the acceptance of risk on the part of attendees, including, but not limited to the risk of personal injury, and illness, including but not limited to contraction of the novel coronavirus, COVID-19. COVID-19 has been declared a worldwide pandemic by the World Health Organization. COVID-19 is extremely contagious and is believed to spread mainly from person-to-person contact. As a result, federal, state, and local governments and federal and state health agencies recommend social distancing and have, in many locations, prohibited the congregation of groups of people. Hotbox Experiences LLC, HushConcerts, Bayshore Drive-In. ("the Producers") have put in place preventative measures to reduce the spread of COVID-19; however, the Producers cannot guarantee that you or anyone will not become infected with COVID-19. Further, attending could increase your risk of contracting COVID-19. By signing this agreement, I acknowledge the contagious nature of COVID-19 and voluntarily assume the risk that I may be exposed to or infected by COVID-19 by attending the Bayshore Drive-In, and that such exposure or infection may result in personal injury, illness, permanent disability, and death.
Saturday, November 7, 2020
HUSHconcerts
About
HUSHconcerts sets the standard for Drive-In, Silent Disco, Silent Conference, and immersive events with elite technology, production expertise, and devotion to customers, clients, and community.