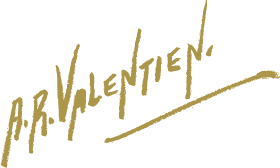 A monthly communal meal celebrating the season's bounty, the annual Guest Chef Artisan Table series is returning to A.R. Valentien. Each of the standout dinners features a talented guest chef, who works with The Lodge's culinary team to craft a unique menu or explore a culinary theme. The intimate 40-person gatherings are held on A.R. Valentien's beautiful outdoor terrace, and begin with a meet-and-greet reception at 7 p.m. followed by the coursed family-style dinner with wine pairings.
To learn more about this event visit:
The Lodge at Torrey Pines Event Calendar
*Space is limited.
Thursday, July 9, 2020
7:00pm - 9:30pm PDT
The Lodge at Torrey Pines
About
From annual outdoor food festivals to intimate guest chef dinners, The Lodge at Torrey Pines hosts a calendar of epicurean events to savor throughout the year. Executive Chef Jeff Jackson leads the culinary program with an emphasis on seasonal, ingredient-driven dishes, while the beverage offerings are focused on California wine varietals and local San Diego beer. Discover and delight in these upcoming foodie happenings at The Lodge at Torrey Pines.