Join us for a celebration of the upcoming growing season, food justice, and community. There will be gardening workshops, community food vendors (cash only), music, face painting, and of course, seeds! Not only is this a day to score some seeds, it's a time to come together as a community, connect, and learn from each other.
---
PARKING INSTRUCTIONS
Parking in our neighborhood is limited, and we like to ensure our neighbors can safely park near their homes. Please take an Uber or Lyft if possible.
Otherwise, parking is available at Eaton Metal Products, 4800 York St. and Lot D at the National Western Center. You can find Lot D by putting 'NWSS Lot D' into Google Maps. There will be a shuttle running every 10 minutes transporting people from the lot to The GrowHaus and back throughout the day.
** Please note that kids under the age of eight, who need a car seat, will not be able to take the shuttle. Instead, please park at Eaton or in our neighborhood**
Below is a map of Lot D in relation to The GrowHaus - just about a five minute drive away.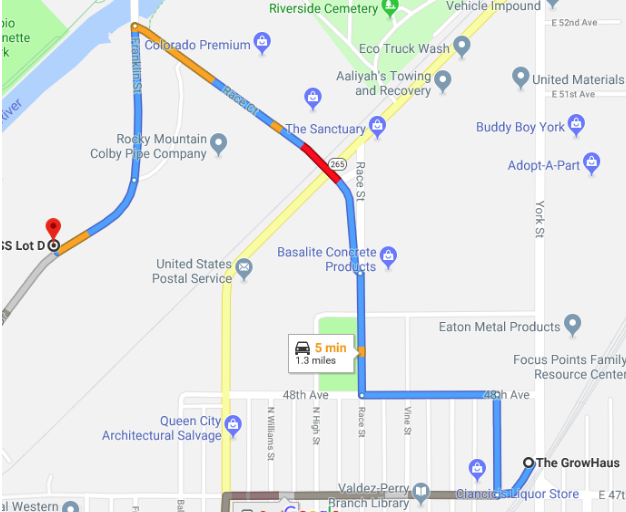 Saturday, March 23, 2019
10:00am - 5:00pm MDT