TICKETS WILL BE AVAILABLE AT THE DOOR.
Doors: 8pm. Show Starts: 8:30pm
COM TRUISE live & CLARK [Death Peak live] | Wednesday May 10th | Santa Barbara, CA

---------------------------------------
RED EYE presents

COM TRUISE live
(Ghostly International / USA)
Follow Com Truise on Soundcloud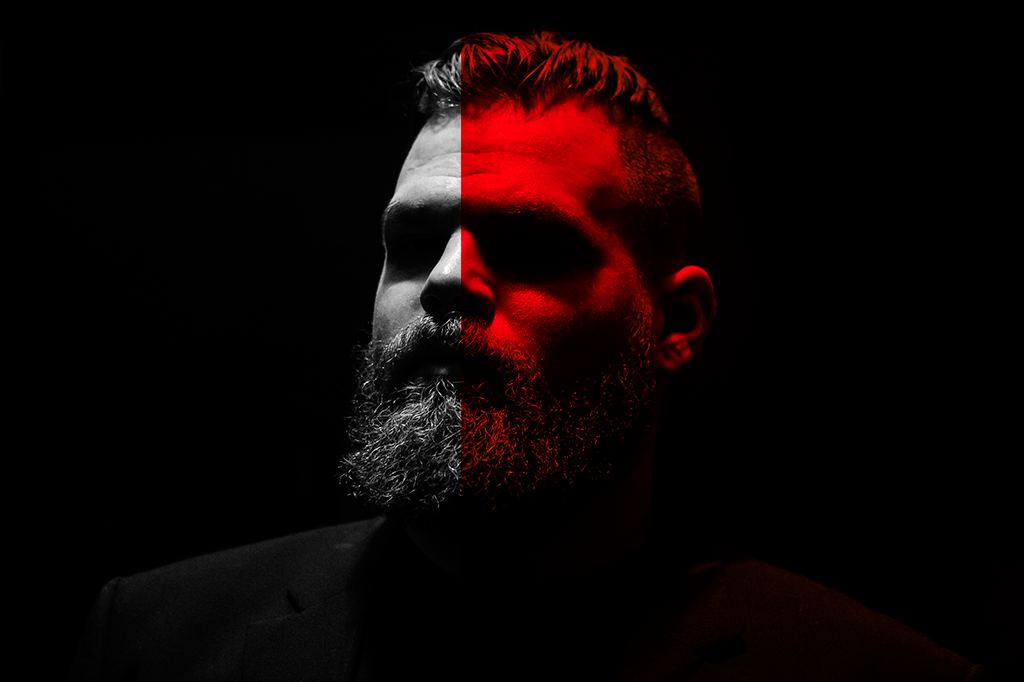 Com Truise is one of the many personas of producer and designer Seth Haley, born and raised in upstate New York and operating out of a 12'-overrun apartment in Princeton, New Jersey. An admitted synth obsessive, Com Truise is the maker of an experimental and bottom heavy style he calls "mid-fi synthwave, slow-motion funk".
Haley's been making music on the side for roughly a decade—going through pseudonyms like toothbrushes (Sarin Sunday, SYSTM, Airliner)—first as a DJ, and currently, as an excavator of softer, window-fogging synthwave. While subliminally informed by both parental record collections and hints of faded electronics product design, Haley's Com Truise project isn't just nostalgia capitalization. There are fragments (read: DNA strands) of Joy Division, New Order, and the Cocteau Twins, but it's like you're hearing them through the motherboard of a waterlogged Xbox—demented and modern.
He's got a way of making familiar things sound beautifully hand-smeared. In 2011, the first Com Truise release was the Cyanide Sisters EP—distributed for free on the AMdiscs label—where mellow stone-outs like "Sundriped" and "Slow Peels" sat next to harder IDM bangers ("BASF Ace" and "IWYWAW") and bumpy alt-funk trips ("Norkuy" and "Komputer"). After that came a single "Pyragony/Trypyra," and a series of eclectic podcast mixes titled "Komputer Cast." Now comfortably situated amidst the Ghostly roster, he's prepping his next warped pillage, and hopefully not changing that name again.
CLARK
[DEATH PEAK live]
(Warp Records / UK)
Clark is one of the heroes of the experimental dance music world. Having released eight albums on Warp Records (home of Aphex Twin / Flying Lotus / HudMo), Clark has built a reputation as one of the most forward thinking producers of his time, creating tense electronica that struggles between a sense of natural wonder and exuberance and dark, foreboding undercurrents.
What Chris Clark does to contemporary electronic music is beyond 'genre-defying' - it is pure genre destruction. Having erupted into the electronic music scene in 2001 with album Clarence Park under the name Chris Clark, Clark is a rare breed of producer who resists the faddish nature of the music scene in lieu of creating original and extremely high-quality noise-driven beats.
Blending bespoke rhythms, colourful synth lines and masses of textured distortion, Clark describes his music as "looming, ambiguous, radiant...whole, invincible, complete". His ability to create music that appeals to your head, heart, soul and feet confirms his place as an electro-virtuoso - and one of the best producers on the planet.
WEDNESDAY May 10th, 2017

SoHo Music Club
Santa Barbara, CA
18+
Doors @ 8:00pm
com truise, clark, roland tings, com, truise, roland, tings, santa, barbara, soho, com truise soho, clark soho, com truise santa barbara, com truise sb, clark santa barbara, soho, soho santa barbara, velvet jones, redeye, redeye5