The Austin Bacon and Beer Festival is coming back downtown. On Saturday, January 28th, Eat Boston and Edible Austin are gathering some of Austin's finest restaurants and regional breweries at Brazos Hall to offer up creative bacon-based dishes and delicious brews.
Proceeds from #AustinBaconandBeer will benefit Central Texas Food Bank. Your ticket gets you into Bacon and Beer Fest where you'll be able to enjoy all the samples. You can RSVP and invite your pals by clicking here!
Info goes out to the mailing list first. Sign up here.
The Bacon:

Amy's Ice Creams
BaseCamp
Baton Creole
Blue Note Bakery
Cafe Blue
Cannon + Belle
The Chubby Chickpea Truck
Forthright
Frank
Juliet
Lox, Box & Barrel
Mighty Bird
Moonshine Patio Bar & Grill
Nightcap
NO VA Kitchen & Bar
The Peached Tortilla
Pink Avocado
Snooze, an A.M. Eatery
US Foods
Vinaigrette Austin

The Beer:

Austin Eastciders
Circle Brewing Company
Guinness
Hops and Grain
Independence Brewing Co.
Live Oak Brewing Company
Saint Arnold Brewing Company
South Austin Brewery
Thirsty Planet Brewing Company
Twisted X Brewing Company
ZiegenBock

Thanks to our sponsors!
Click here for shirts!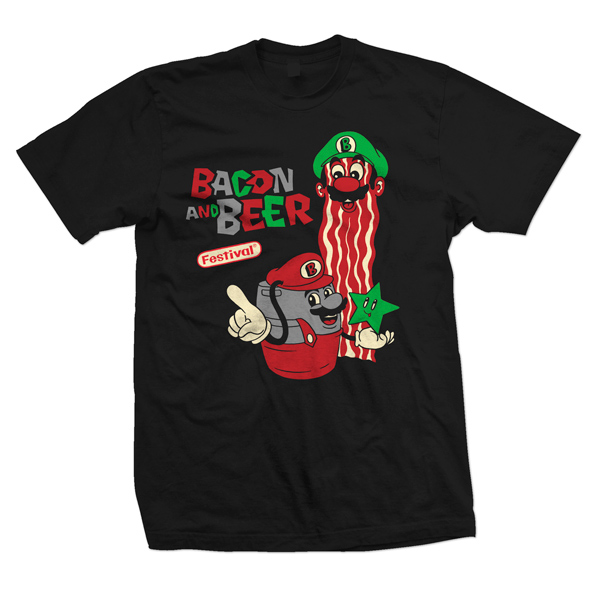 Saturday, January 28, 2017
12:30pm - 4:00pm CST